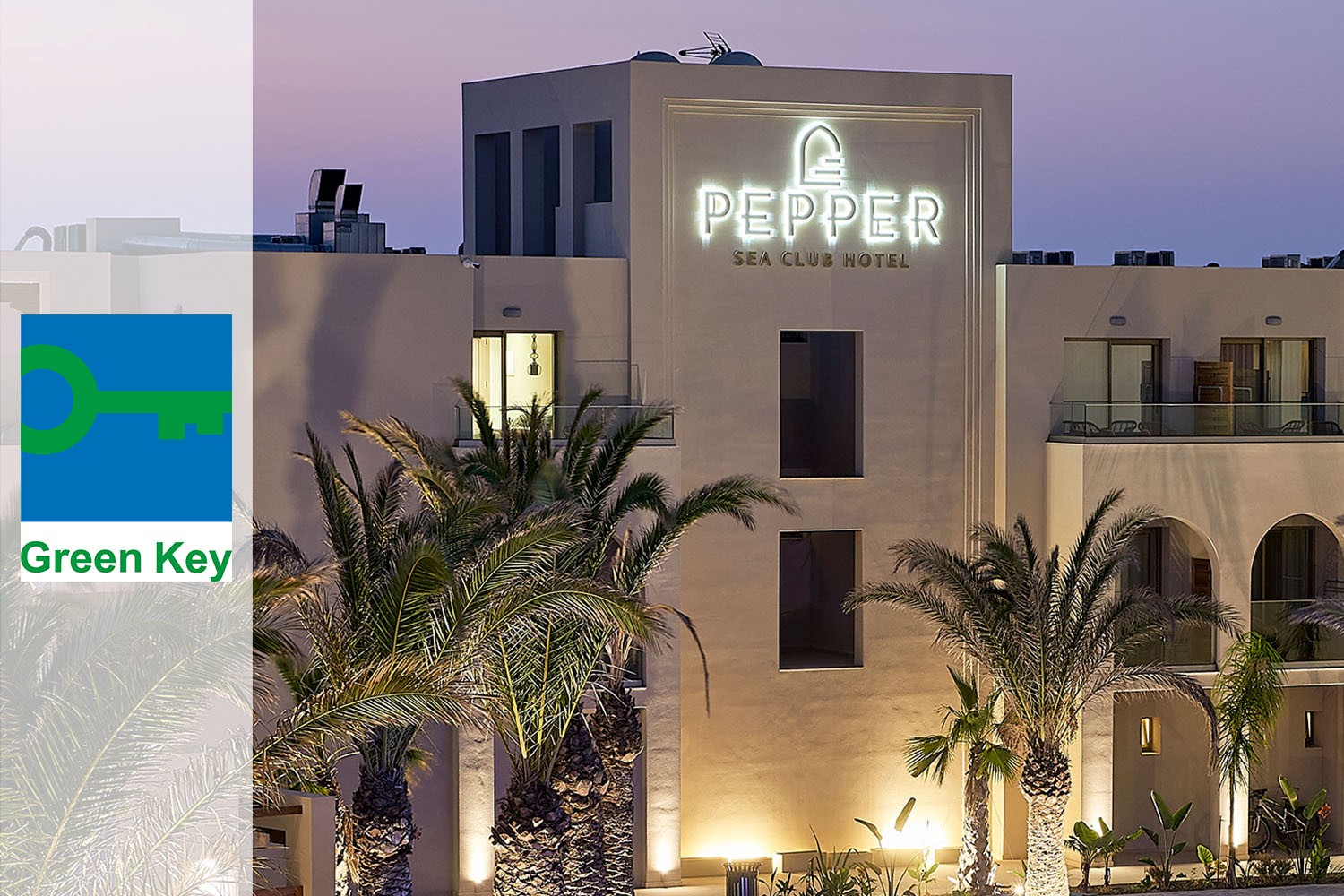 We are very proud to announce Pepper Sea Club Hotel is awarded the Green Key eco-label!
Green Key is a prestigious award for environmental responsibility and sustainable operation within the tourism industry. More than 3,200 hotels from over 65 countries have been labeled Green Key establishments through rigorous documentation and frequent audits.
Pepper Sea Club Hotel is honored to carry such a reputable eco-label that represents a continuous commitment adhering to the strict criteria set by the Foundation for Environmental Education (FEE).
We are committed to both our guests and the environment. Together we can change the world and create better living conditions for all of us one step at a time!