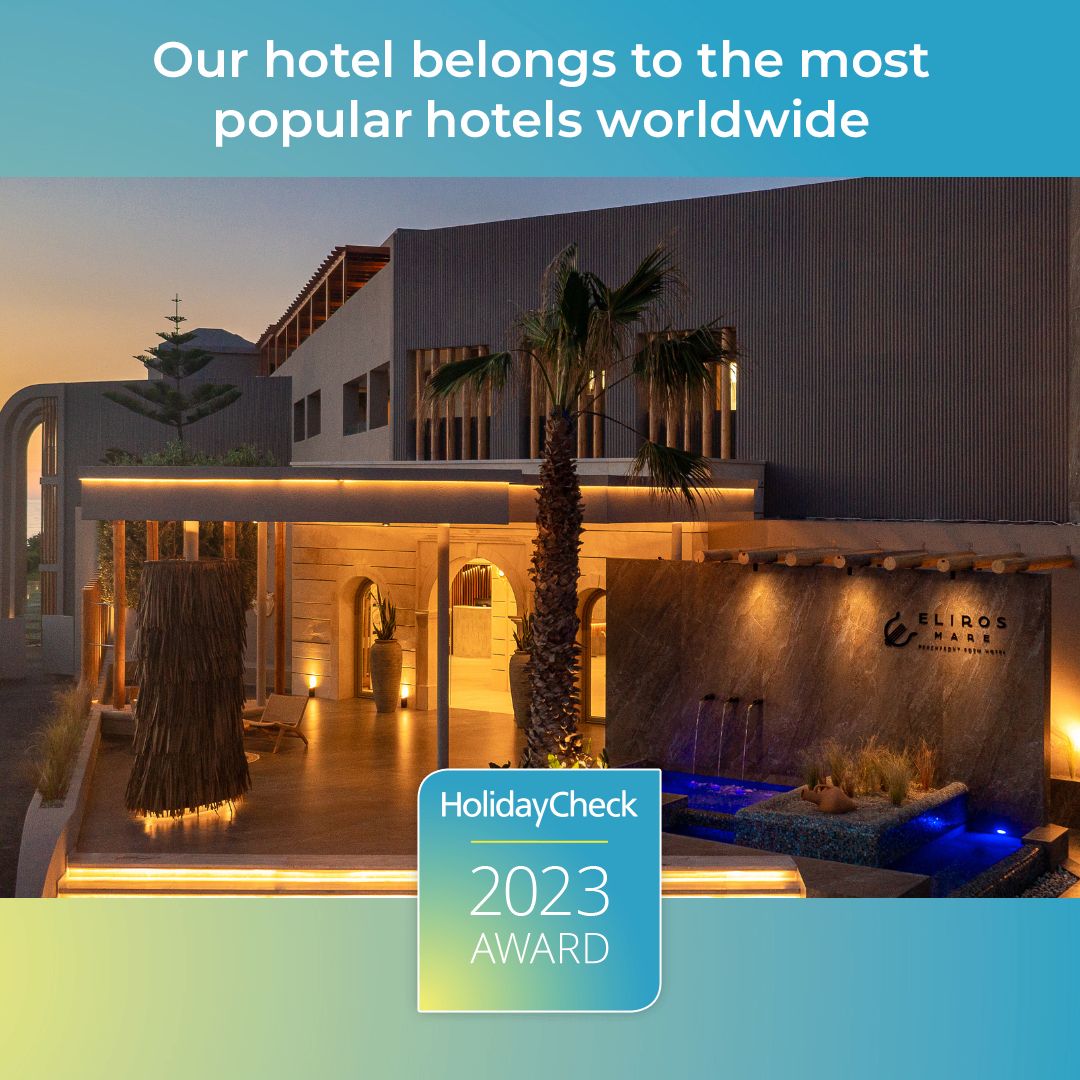 ELIROS MARE HOTEL AMONG THE TOP HOTELS IN CRETE – HOLIDAYCHECK AWARD 2023
Eliros Mare Hotel
Eliros Mare Hotel is proud to announce its listing as one of the most popular hotels worldwide by HolidayCheck for 2023. The beachfront hotel reached the 4th place among the Top Hotels in Crete, Greece.
For more than 20 years, HolidayCheck has been the widest-reaching holiday platform in German-speaking countries. The HolidayCheck Award is a distinction presented each year to the most popular hotels worldwide. According to 2000+ guest reviews, Eliros Mare has earned a 5.8/6 rating and a 98% approval rate.
Embracing the poetic side of life, Eliros Mare Hotel offers a unique experience of Cretan hospitality to its guests. The Eliros Mare team highly appreciates its visitors' continued support and promises to keep providing them with excellent customer service.