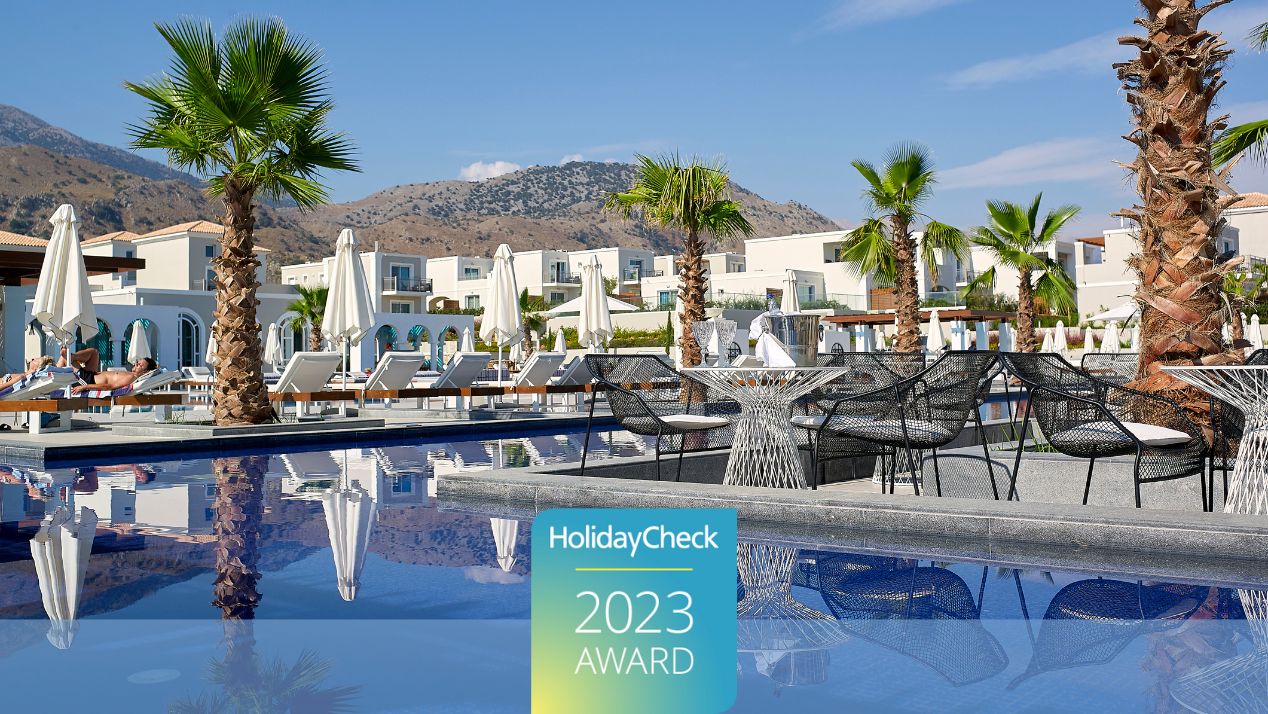 ANEMOS RANKS AMONG HOLIDAYCHECK'S BEST HOTELS FOR 2023
Anemos Luxury Grand Resort
Anemos Luxury Grand Resort proudly announces our ranking among the best hotels for 2023 on the HolidayCheck platform!
HolidayCheck, the widest-reaching holiday platform in German-speaking countries, bridges the gap between hoteliers and guests, offering an array of options to its users. Based on 2,000+ reviews, Anemos has earned a 5.7/6 rating and a 96% approval rate. Couples and families alike have praised the hotel's prime beach-side location alongside its superior facilities and services.
Bringing a flair of authentic Cretan hospitality, Anemos Luxury Grand Resort has built trust and rapport among our German clientele. We continue moving forward offering luxury experiences in the picturesque scenery of Georgioupolis, Chania for unforgettable vacations in 2023.