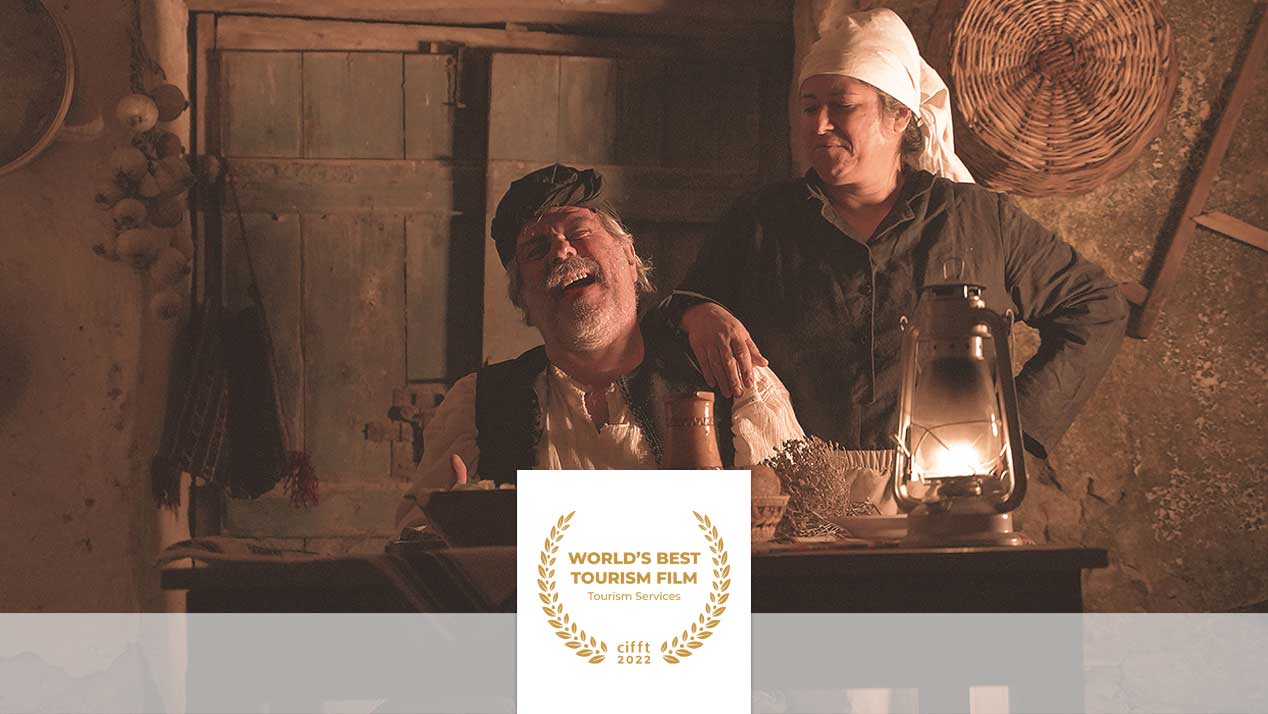 ANEMOS' "FUTURE LOOKS BRIGHT" NAMED WORLD'S BEST TOURISM FILM IN CIFFT 2022!
Anemos Luxury Grand Resort celebrates the conclusion of numerous successful distinctions for the short-period film "Future Looks Bright", which has been granted the final winner! At the last stop of the CIFFT Festivals, the audiovisual fairytale of epic proportions was titled the World's Best Tourism Film in 2022.
The 34th Annual World Tourism Film Awards was held on 24th November at the Caixa Forum, located in the City of Arts & Sciences complex of València, Spain. Among the distinguished finalists, Anemos stole the limelight and won the jury's approval, earning one of the most prestigious awards in the world. The 7-minute-long video detailed with humor and creativity a love story of epic proportions against the majestic backdrop of Georgioupolis and has captured the hearts of guests worldwide.
Thank you for your love and appreciation towards our project that has "travelled" to several countries, ending with the grand prize. Involving creatively with tradition is Anemos' lifelong goal for offering authentic experiences with an air of Mediterranean luxury in Georgioupolis, Chania, Crete.