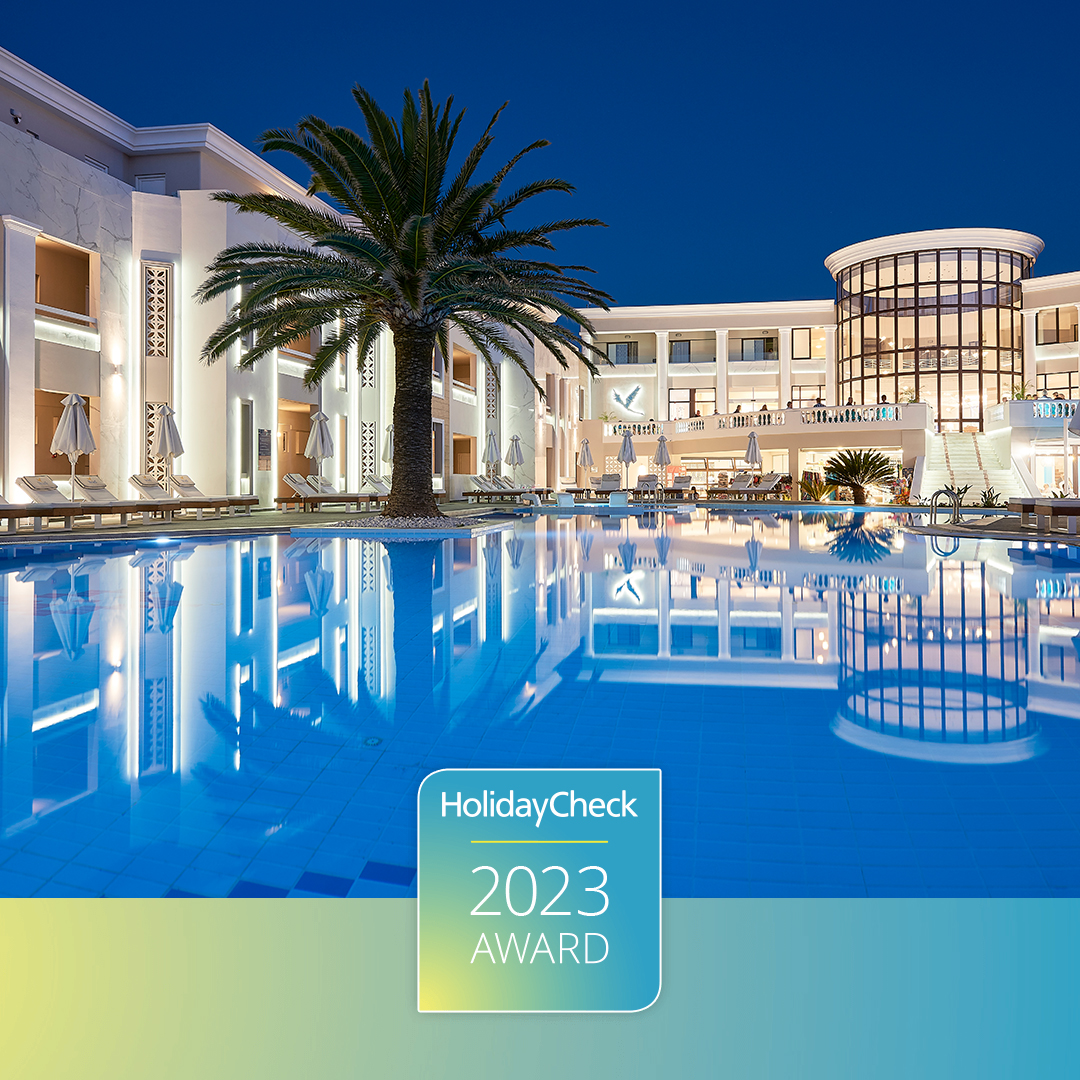 MYTHOS PALACE AMONG THE TOP HOTELS IN GREECE HOLIDAYCHECK AWARD 2023
Mythos Palace is excited to announce its recognition as one of the most popular hotels worldwide by HolidayCheck for 2023. The beach hotel succeeded to reach the 2nd place among the Top Hotels in Crete and the 7th place among the Top Hotels in Greece.
HolidayCheck represents the widest-reaching holiday platform in German-speaking countries. The HolidayCheck Award is a distinction presented each year to the most popular hotels worldwide. According to 2700+ guest reviews, Mythos Palace has earned a 5,8/6 rating and a 98% approval rate. 
For more than 20 years, Mythos Palace has offered a unique experience of Cretan hospitality, and high quality services to its visitors. The Mythos Palace team truly appreciates its guests' continued support, and wishes to warmly thank them for their valuable loyalty.