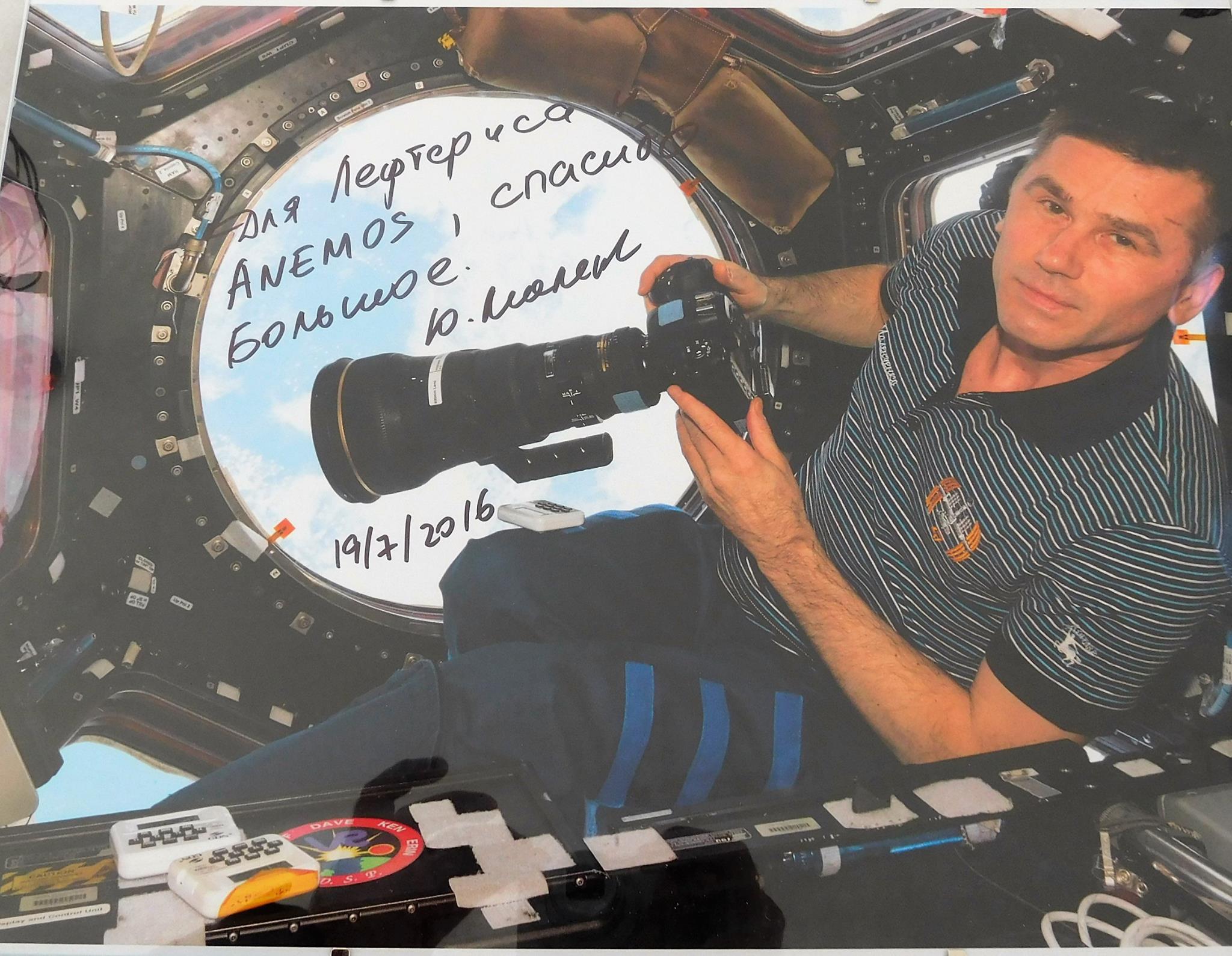 Russian Cosmonaut Yuri Malenchenko at Anemos Luxury Grand Resort
Russian Cosmonaut's Visit
Russian Cosmonaut Yuri Malenchenko (54) has recently graced Anemos Luxury Grand Resort with his presence, after a mission in space that lasted 6 months.
The Russian cosmonaut was accompanied by his wife Aikaterini, and their daughter Camila. Medics and his personal trainer from the Russian Space Agency (Roscosmos) have accompanied him, and the foreign media covered his visit extensively. The cosmonaut visited this part of Crete for the second time due to a new program aimed at promoting Crete's natural environment, the Crete massage – treatments took place at the Aegeo Spa of Anemos Luxury Grand Resort, and the world-renowned Cretan diet. For this purpose, the Russian Space Agency collaborates with Greek-owned company "Agora" and hospitality marketing firm Eyewide. Anemos Luxury Grand Resort, is at the center of the new rehabilitation program for cosmonauts.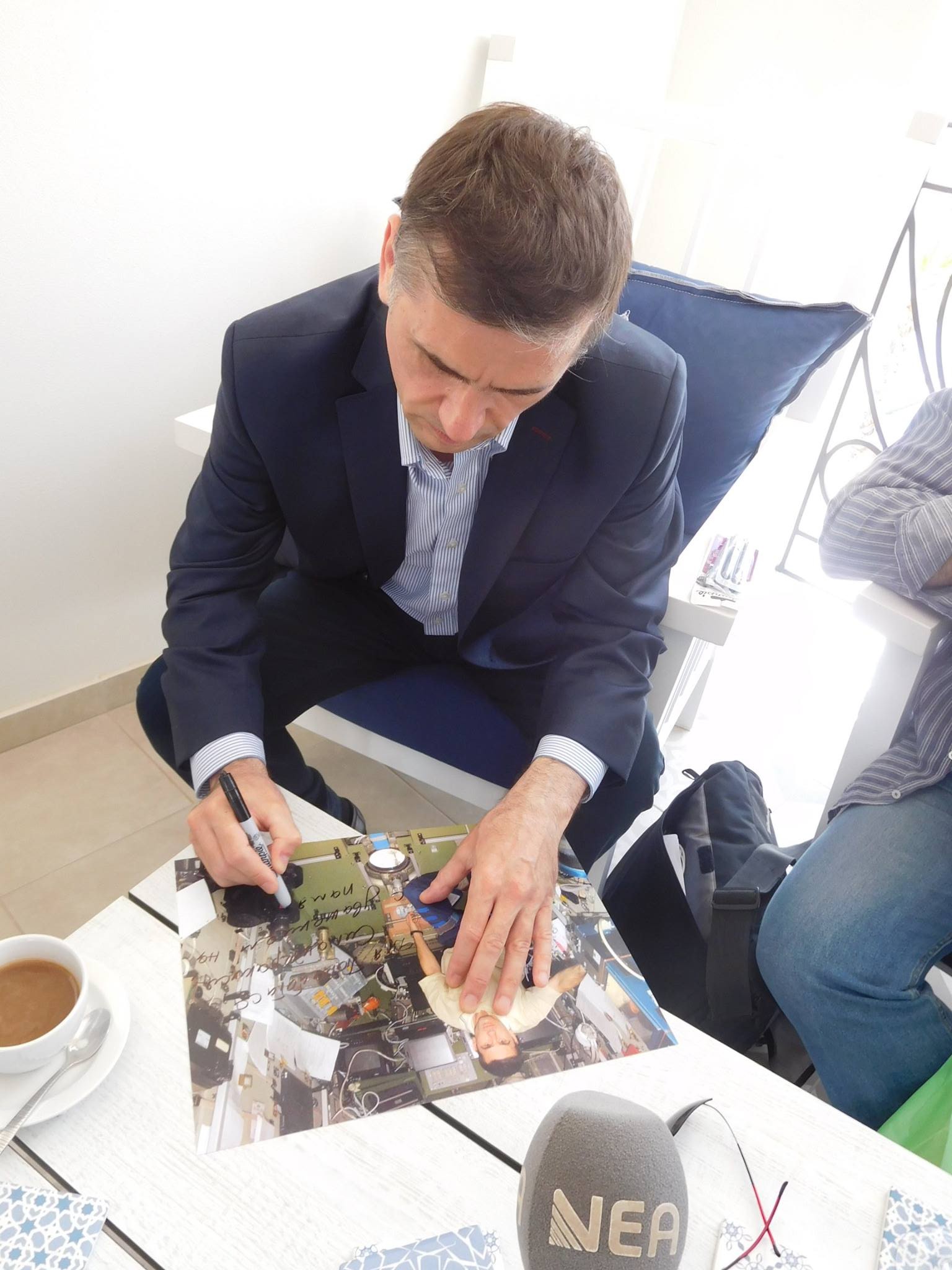 One of Russia's most famous cosmonauts, Malenchenko gained fame for being the first person to get married in space. During his stay at Anemos Luxury Grand Resort and Spa, the cosmonaut met with important local personalities and the media.
Speaking of his experience at our resort, Malenchenko said:
I have no words to describe the first experiences for me and my family. It's a magical place, you can hardly imagine such a great combination of mountain and so much sand. It is an exotic landscape with very friendly people so close to you that help you calm your body after all the exhaustion in Space.
Eyewide founder and director, Minas Liapakis,  tells about the new Russian-Greek initiative:
"The Russian cosmonauts require more than a simple spa rehabilitation session after 6 months in space. Resorts with physical therapy aspects dot the globe. In the past these astronauts have rested and recouped in Bali, on the Riviera, and so on. What we surmised, and what doctors confirmed, was that the mental readjustment being even more critical for these space sojourners. The Cretan lifestyle, it turns out, is the perfect neutral atmosphere for those having been subjected to these rigors."
Anemos Luxury Grand Resort has ideal conditions for athletes, actors, and anyone else working in an unusually high-stress environment. Contact us for a custom plan: +30 28250 62550 or email info@anemosresort.gr