Children's Activities at Mythos Palace Resort & Spa
Family-Friendly Activities at Mythos Palace Resort & Spa
Located on a pristine Blue Flag beach on the coast of the Sea of Crete, Mythos Palace Resort & Spa is a playground on its own right, with pools and relaxing poolside areas, direct access to the sea, and a natural backdrop that has the stuff of childhood dreams. It is hard not to fall in love with this place, and little guests will enjoy it as much as their guardians.
There's never a dull moment here. The youngest guests will discover the wonders of the island through games and play designed to entertain and educate at the same time. There's a mini club where legendary seafarers come to life: children can become pirates for a day, in their own costumes, with fun face painting patterns, and themed activities like treasure hunting. Playing Indians is a fun activity too, or the little guests can become mystical creatures with a fantastic face-painting pattern.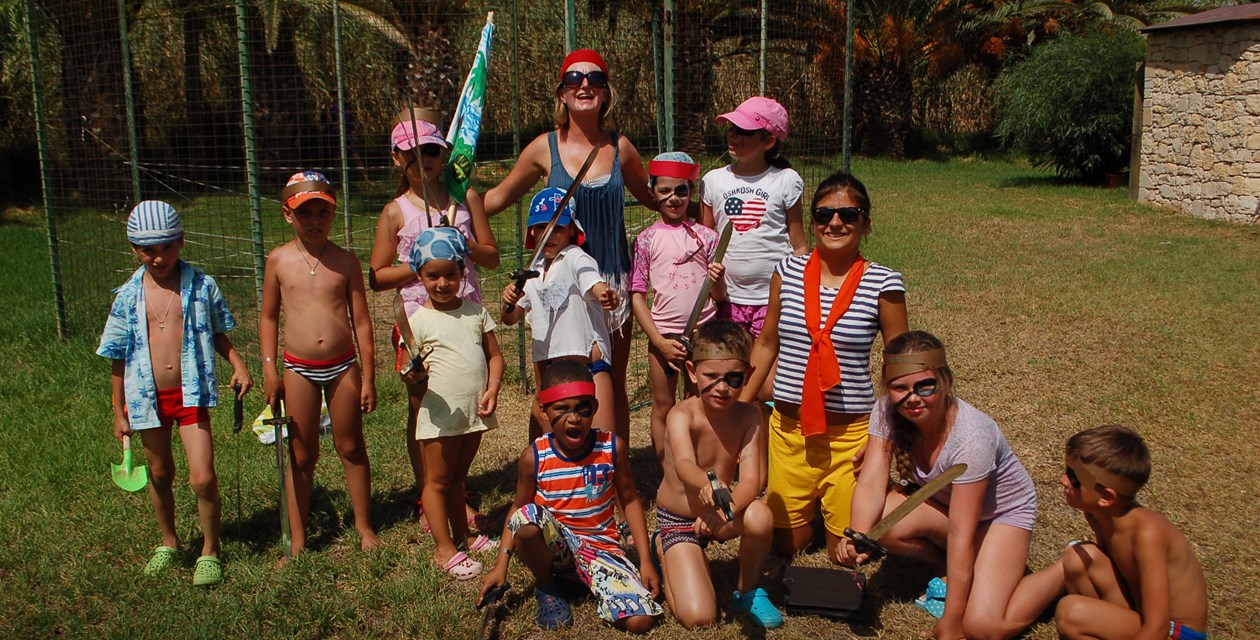 The playground is designed to appeal to young children under 13 years of age: there are slides, swings, and a kiddie pool with relaxing sun beds and umbrellas. A pristine green lawn allows children to play football and other games, or play on the beach. There's also a mini disco where they can dance. Our staff supervises all themed activities. A birthday party organized by our staff is guaranteed to be a memorable experience for your children. Other activities can be booked via the concierge.
Mythos Palace Resort & Spa offers babysitting services on request, as well as a kettle and sterilizer for infants, baby bath tubs, strollers for rent, car seats, highchairs, and other baby necessities.
The destination itself is ideal for family vacations. A trip to Kalivaki Beach will surely enchant children and adults alike. Watch the sea turtles basking in the sun on the river bank, have a meal at a local taverna, enjoy the playground, or see the miniature park behind the Kalivaki Taverna, with small-scale replicas of the Acropolis, Knossos Palace, Parthenon, Arkadi, and other Greek landmarks.
The little ones will also enjoy the trip to Lake Kourna: the lake is a wetland, home to many ducks, who are not afraid of tourists.