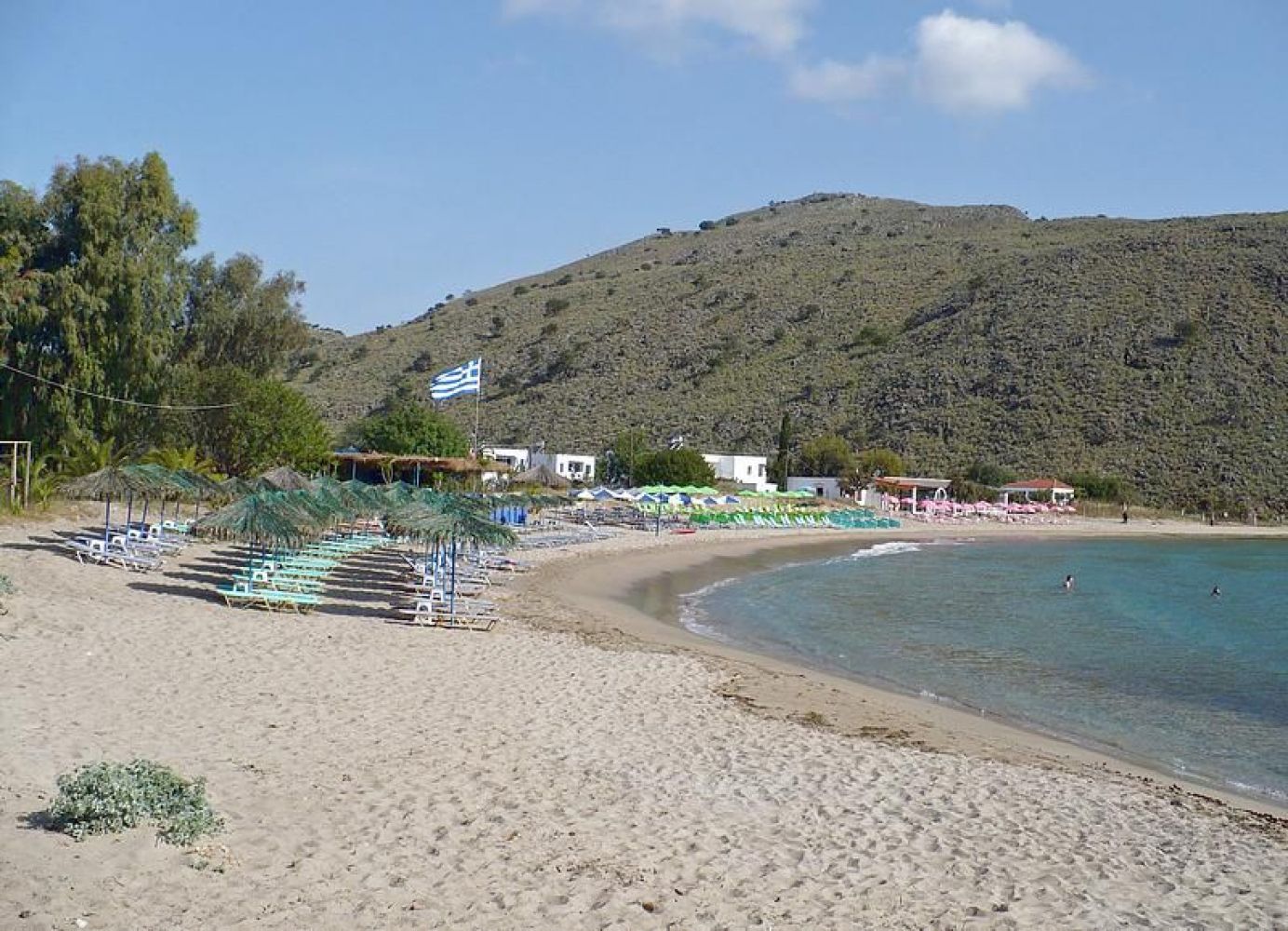 Kalivaki Beach: a Favorite for Families with Children
Kalivaki Beach: A Cretan Paradise
Kalivaki is one of the beaches of Georgioupolis, a crescent-shaped stretch of sand on the west side of the harbor, with shallow waters, and beautiful dunes. It is a bay beach, right where the river Almyros meets the sea. This is not the only river that splashes into the sea: two other rivers flank the beach, bringing their clear, waters from the Lefka Ori mountains, which can be admired in the backdrop of the beach. Walk to the delta waters to watch the sea turtles basking in the sun on the river bank. Sometimes, the small creatures will come closer to people, unafraid, to enjoy the heat of the sand. Tourists are advised not to disturb the turtles. Often, the geese and other birds are seen floating on the waves of the sea.
Kalivaki is smaller than the main beach of Georgioupolis, and due to its location, the beach is protected from the wind, making it a great destination for families with children. It is perfect for swimming, as the water is calm, but keep in mind that, because of the rivers, the water is icy-cold at the surface, yet, after you dive in, it gets warmer – a refreshing experience, beneficial for toning your body. Once you get used to these contrasts, you will never want to leave. The sea is clear for snorkeling, and the aquatic life here is fascinating.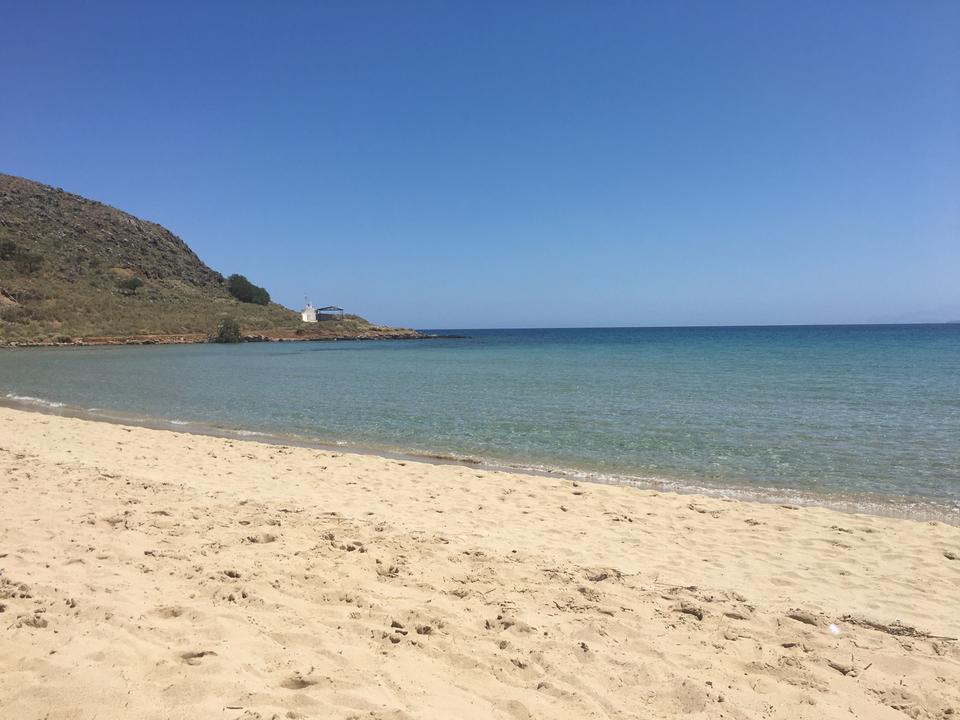 Kalivaki is well organized: you will find sunbeds and umbrellas, as well as tavernas by the beach to grab a snack, or a light lunch – you are in luck if you love fish. The simple food here is well cooked, according to fishermen's traditions. Many of these have menus designed for children, and speaking of the youngest beach-goers, they will enjoy a playground, as well as a miniature park behind the Kalivaki Taverna, with small scale replicas of the Acropolis, Knossos Palace, Parthenon, Arkadi, and other Greek landmarks. They were built in stone by Mr. Karkani, with great care, and attention to detail.
Besides swimming, snorkeling, beach fun, and dining, at Kalivaki Beach, you can also visit a local stable for a horseback riding trip. This is a great destination for all ages, but the ideal place to be if you want luxury and intimacy.