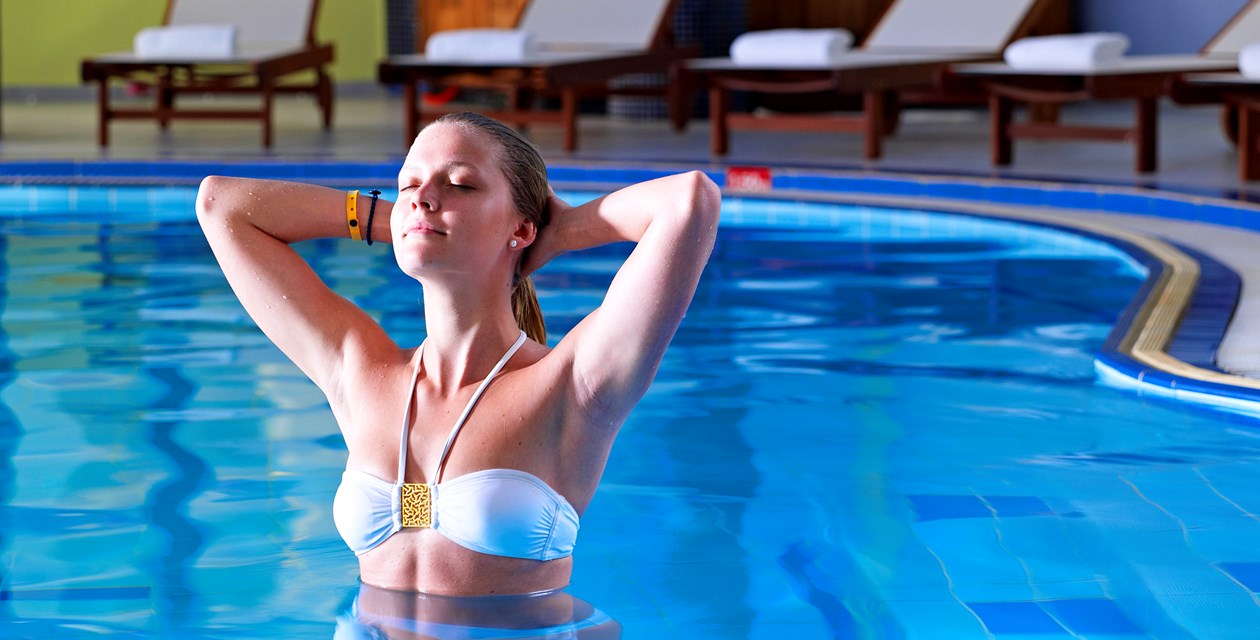 Aphrodite Wellness Spa Center at Mythos Palace Georgioupolis
Aphrodite Wellness Spa Center
The Aphrodite Wellness Spa Center is a true wellness destination. Few other spas on the island can claim signature treatments like the Mediterranean massage with an innovative rejuvenating technique developed by the Aphrodite Wellness Spa Center team exclusively for our guests.
The Mediterranean massage makes use of the liquid gold of the island, extra virgin organic cold pressed olive oils, as well as Cretan honey, and legendary Cretan herbs, as an added plus of originality. This treatment will give your body and mind a fresh start, helping you relax, in a profound state of well-being. It features a deep back and foot massage inspired by Greek traditions that trace back to the Minos culture.
We call the spa Mythos Palace's temple of well being, and for good reason. It is a luxurious space, where the body can relax after a day in the sun exploring the wonders of Crete, with a swim in the beautiful grand indoor pool that reflects the azure of the sky in a sophisticated decor. It is a world of solitude and serenity, with unparalleled personalized service, featuring three massage rooms, sauna, Jacuzzi, hammam, and a well-appointed fitness center.
The Aphrodite Wellness Spa Center offers other exclusive treatments as well. You have after-beach facials that protect your skin and leave you feeling glamorous and rejuvenated; or professional manicures and pedicures with soothing treatments that hydrate your skin. Other services include acupressure, reflexology, reiki, aromatherapy and many pampering techniques that will make you feel relaxed and rejuvenated. Hair removal services are also available, and the spa professionals will always find something to suit your personal needs. For instance, if you want to feel pampered like a VIP, book a massage on the beach.
Aphrodite is the gem in our crown, an inspiring reason for many guests who plan their holiday Mythos Palace Resort & Spa. Check out what other interesting things are on the offer at Mythos.