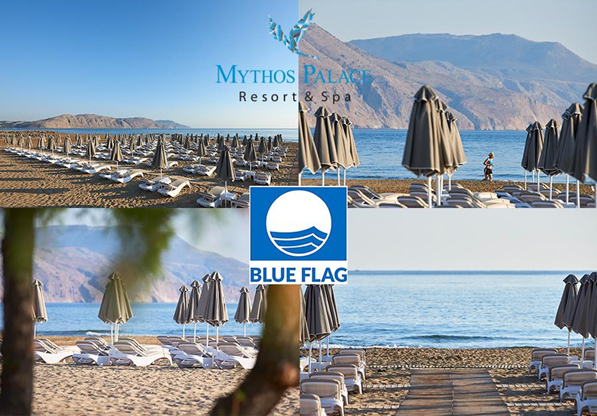 "Blue Flag" Award to Mythos Palace Resort & Spa Beach Blue Flag 2020
For the 16th consecutive year, Mythos Palace Resort & Spa was honored by the "Blue Flag" award.
The 5* seaside resort, qualified, once more, the international certification's standards by keeping its beach cleaned, organized, accessible and safe for all the guests who wish to enjoy Georgioupolis crystal waters.
Mythos Palace Resort & Spa warmly thanks the organization of "Blue Flag" for the honorary "Blue Flag 2020" award and continues to take actions according to the protection and high organization of its sandy beach.