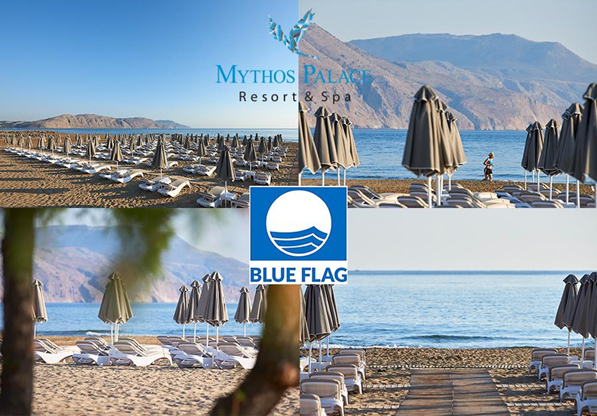 "Blue Flag" Award to Mythos Palace Resort & Spa Beach Blue Flag 2020
For the 16th consecutive year, Mythos Palace Resort & Spa has been honored with the prestigious "Blue Flag" award. This 5-star seaside resort has once again met the international certification's standards by maintaining its beach in impeccable condition—cleaned, organized, accessible, and safe for all guests looking to enjoy the crystal waters of Georgioupolis.
Mythos Palace Resort & Spa extends its warm thanks to the "Blue Flag" organization for bestowing the honorable "Blue Flag 2020" award. We remain committed to the protection and high organization of our sandy beach, ensuring a top-notch experience for all our visitors.