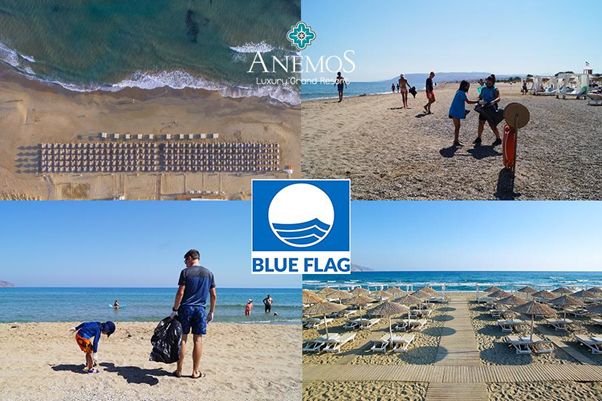 "Blue Flag" Award to Anemos Luxury Grand Resort Beach Blue Flag 2020
For the 4th consecutive year, Anemos Luxury Grand Resort has been honored with the prestigious "Blue Flag" award. The award criteria were based on the resort's beach organization, crystal clear waters, accessibility, security, and excellent amenities.
Furthermore, the 5-star resort actively participated in the Blue Flag Mediterranean Week 2020. On August 19, 2020, people of all ages were informed and took part in cleaning the beautiful coast of Anemos Luxury Grand Resort.
The resort extends its warm thanks to the organization of "Blue Flag 2020" for this honorary award, as well as all the participants of "Blue Flag Mediterranean Week 2020." We are committed to continuing our efforts to raise awareness and protect the marine ecosystem.