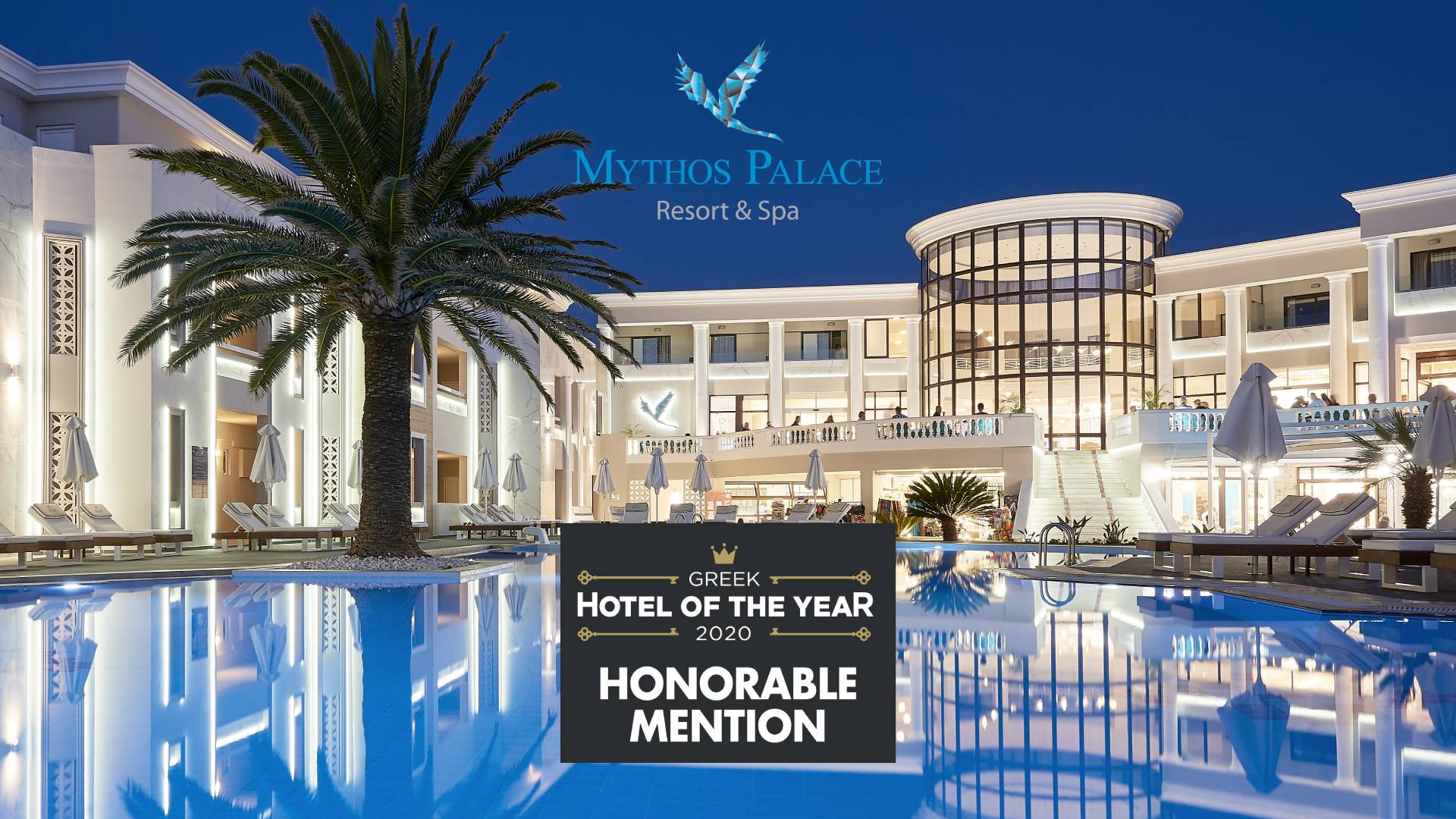 Honorable Mention for Mythos Palace Resort & Spa by the Greek Hotel of the Year Awards 2020
Mythos Palace Resort & Spa in Georgioupolis, Crete, has once again received the prestigious Greek Hotel of the Year award, cementing its reputation as one of the finest Greek hotels in the "Family Resort" category.
This remarkable achievement reflects the resort's distinctive philosophy, its commitment to delivering top-notch services, its exceptional natural surroundings, and its outstanding facilities, all of which combine to make Mythos Palace an exceptional choice for families seeking a memorable holiday experience.
The awards were organized by the Hotel & Restaurant organization, with the support of the Ministry of Tourism and the Greek National Tourism Organization (GNTO). The selection of Greece's leading hotels was made by esteemed tourism professionals from both Greece and abroad.
As a 5-star seaside resort, Mythos Palace is dedicated to promoting Greek tourism on a global scale. Its primary objective is to set itself apart from the competition by offering unique Cretan hospitality experiences, ensuring that guests from around the world leave with unforgettable memories of their stay.