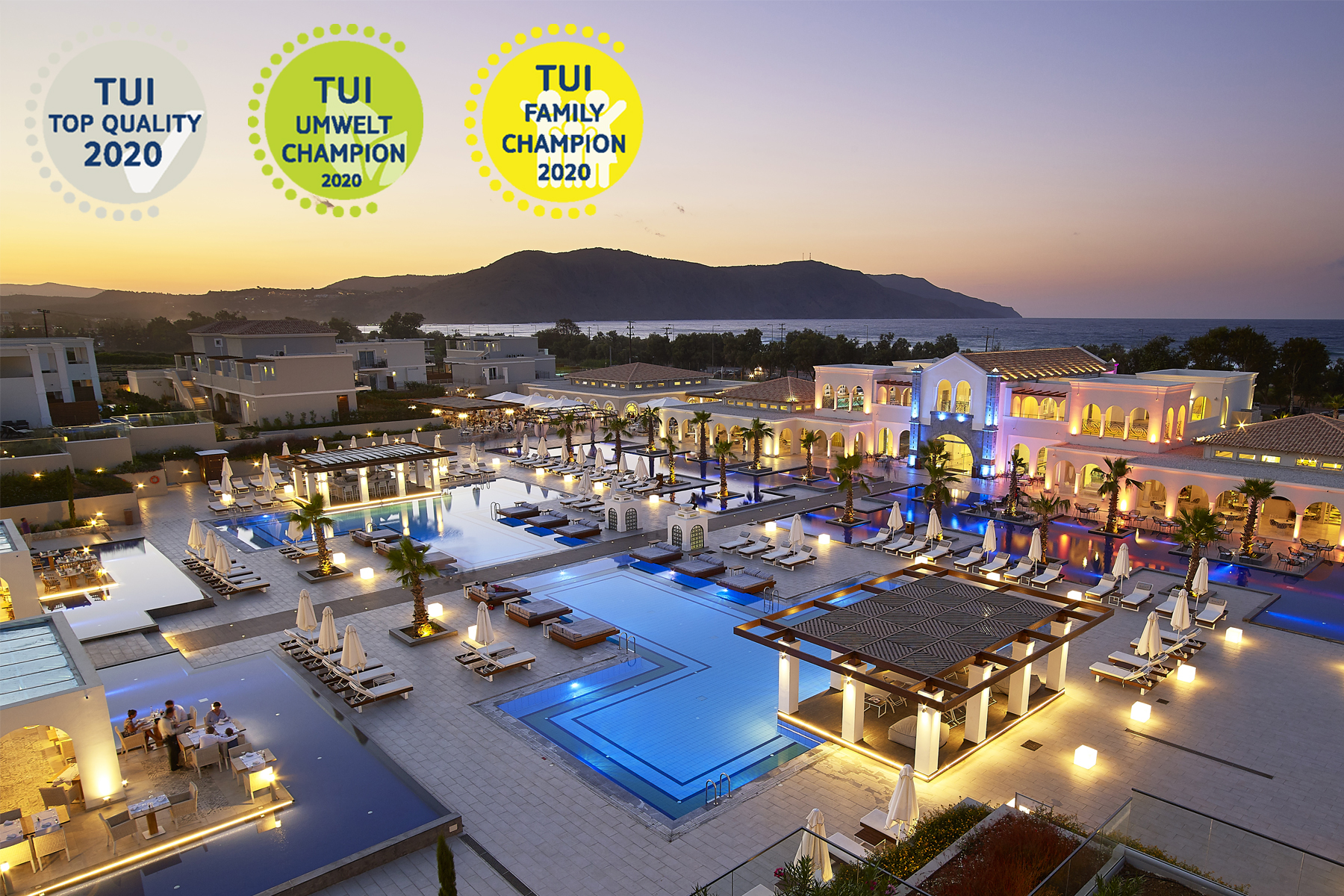 Anemos Luxury Grand Resort is a TUI champion
Anemos Luxury Grand Resort in Georgioupolis, Chania, received three important accolades by TUI, the world's leading tourist group. The resort was awarded the following distinctions: TUI Top Quality 2020, TUI Umwelt Champion 2020 and TUI Family Champion 2020.
TUI Top Quality is the prestigious award for TUI's best hotels. All hotels with this accolade earned the highest ratings in TUI's guest survey and scored at least 8.7 out of 10 possible points.
TUI Umwelt Champion is considered as one of the most important accolades in tourism, and it reflects the hotel's environmental practices as rated by its guests.
As for the TUI Family Champion which was given to the Anemos Luxury Grand Resort for the third consequent year, it's a reward for the hotel's impeccable, child-friendly facilities.
All these TUI awards are the result of Anemos Luxury Grand Resort's continuous efforts to offer premium hospitality services, while adopting sustainable, environment-friendly practices.