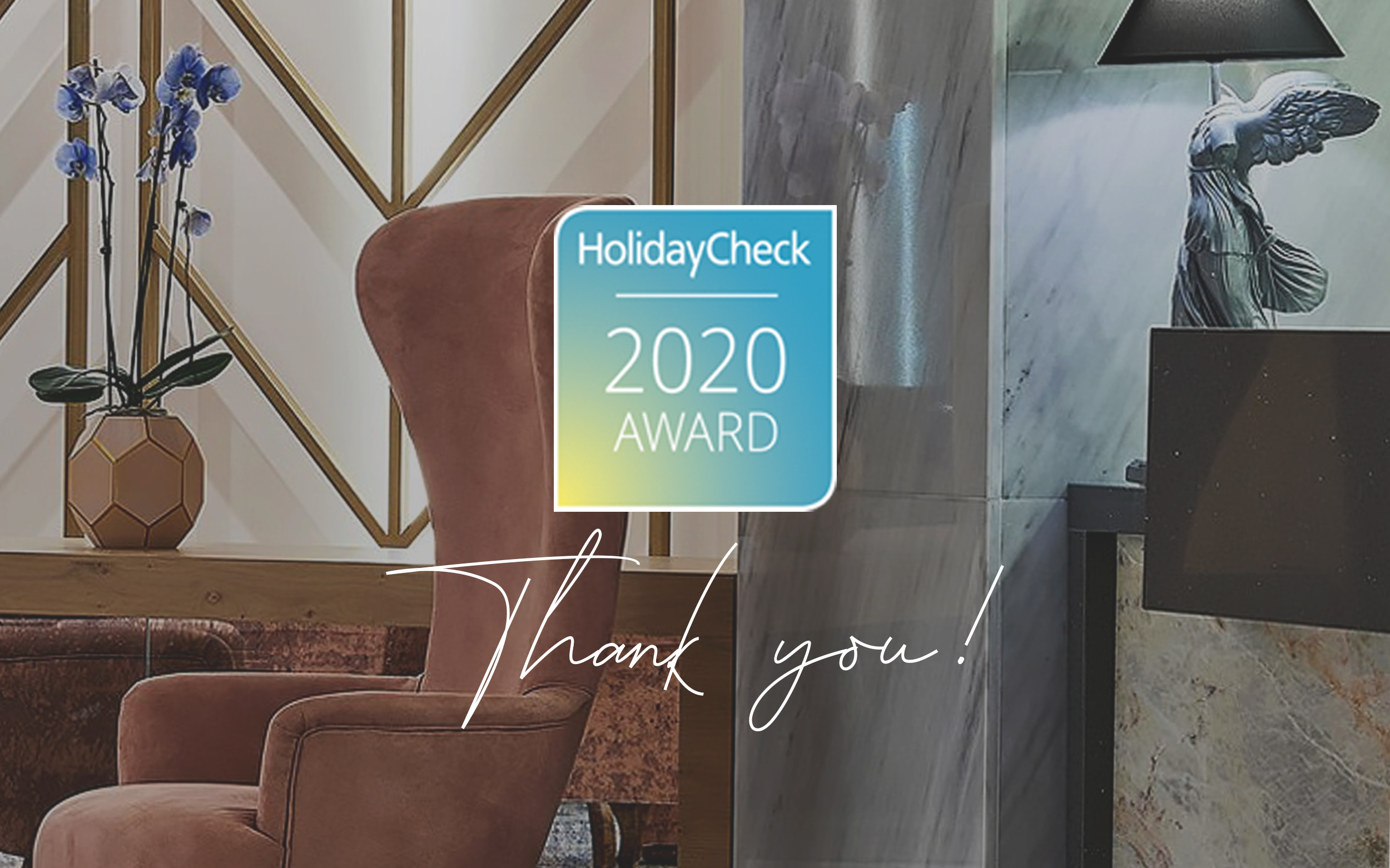 Mythos Palace Resort & Spa named one of the most popular hotels worldwide
The resort received the 2020 HolidayCheck Award
Mythos Palace Resort & Spa, in Georgioupolis, Crete, is among the most popular hotels not just in Greece but also worldwide, according to HolidayCheck which honoured the resort with the 2020 Award.
It is the 15th consequent year that HolidayCheck presents the awards. This year's results are based on over 950,000 reviews published on the Holidaycheck portal during the period 1st Dec, 2018 – 30th Nov, 2019.
For 2020, 732 hotels from 38 countries have been granted the award worldwide.
The resort's management would like to thank all guests for their appreciation and positive reviews. Mythos Palace Resort & Spa team will continue their efforts to provide excellent hospitality services in 2020.