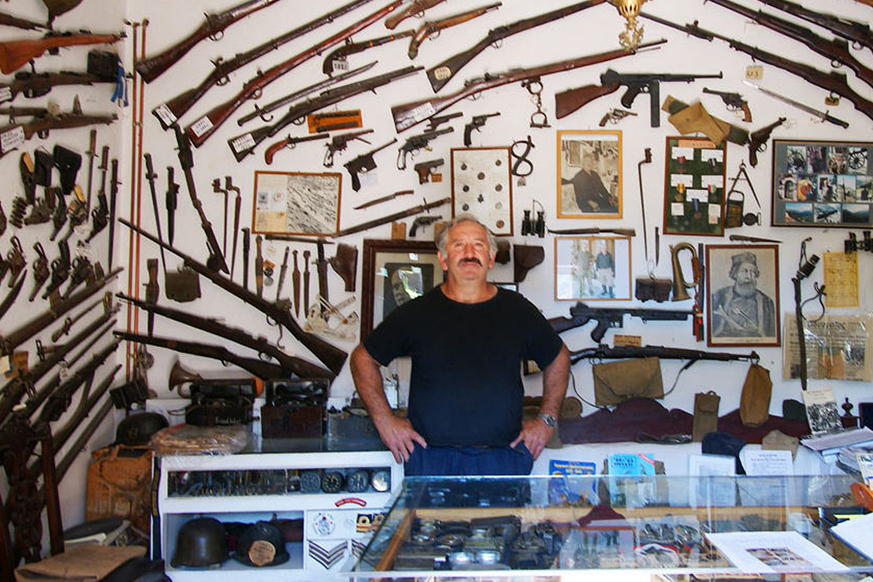 Askifou War Museum: In the soldiers' footsteps
For those interested in the Battle of Crete and the occupation of the island in WWII, a visit to the private museum of the Hatzidakis family, at the village of Kares is a must. Kares is a tiny village set in the Askifou Plain, 50km south of Chania, and the road to Chora Sfakion skirts this beautiful plateau which sits high in the White Mountains. A day trip to Chora Sfakion makes the perfect opportunity to visit the museum.
Askifou played a unique part in the Battle of Crete, when during the last days of May 1941 more than ten thousand Allied soldiers crossed the plain, they called 'the saucer,' in a desperate retreat to Chora Sfakion for evacuation. Founded by local villager George Hatzidakis, the Askifou War Museum contains more than 2000 objects related to the Battle of Crete from the period 1940-1945. Creating the museum was a labor of love for Hatzidakis, who experienced the Battle of Crete and the occupation as a child, and whose life's work was to honor the sacrifice of the many who suffered during the war.
On George's death in 2007, his son Andreas passionately continued his father's legacy. The Hatzidakis collection, amassed in the years immediately after the war, offers not only a unique insight into the weapons used during the conflict – both from the Allied side and the German occupiers, but many intriguing personal items – including letters, photographs, and other memorabilia. On visiting the museum, you're sure to be welcomed with a shot of raki, and Andreas and his daughters are keen to offer valuable insights into the exhibits.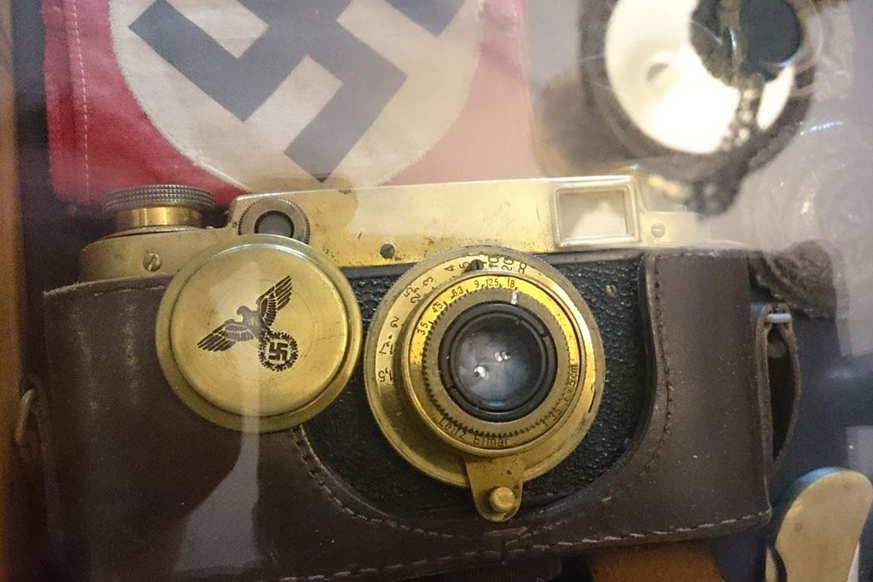 The museum has never received any government financial support or sponsorship, and is therefore totally reliant on contributions from visitors, so a small donation, such as €5 or €10, is most welcome and will help the Hatzidakis family continue to run this unique historical center.
Beyond its Battle of Crete story, the Askifou Plain experienced momentous battles in the 19th century when during the great revolts against the Ottomans, rebels from Sfakia waged war against the Turks. Prominent landmarks remain, such as the Turkish fortresses on the hill at the village of Goni. The plateau's southern edge, where the road begins to descend, is the starting point of the Imbros Gorge – a popular destination for hikers.
To get to Askifou, take the national highway to Vrysses and follow the signs to Sfakia. From Vrysses, the road climbs 16km to the plain. Once you descend, look out for the yellow signs to Kares and the museum.