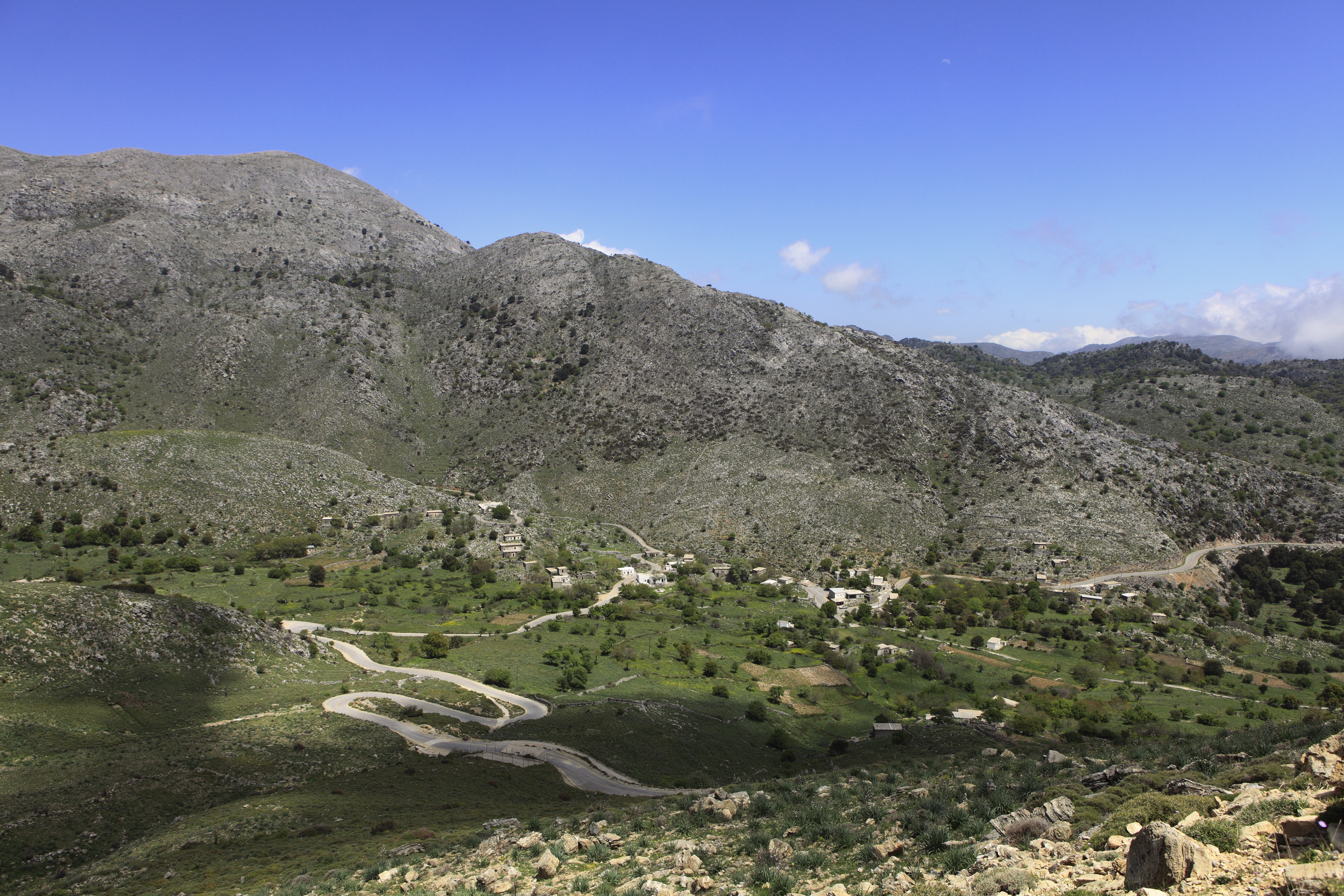 Visit Sfakia's Asfendou Cave for a Fascinating History Lesson
Whether you stay at Eliros Mare, Anemos Grand Luxury Resort, or Mythos Palace Resort & Spa, you can always find something exciting to see and do when you are in Georgioupoli.
For instance, you can take a one-hour drive to the Asfendou plain (sometimes spelled Asfendos) to visit the Asfendou cave, a small rock shelter with archaeological importance. The cave barely fits two people and it's locked because unattended visits may lead to damage to its valuable rock carvings.
The cave is on a slope at Skordalakia not far from the road that connects Asfendou with Kallikratis in Sfakia municipality, southwest Crete. The cave is significant for the Paleolithic rock carvings that were discovered on the floor by the entrance in 1960. The carvings were discovered by a local priest, George Chiotakis. They date from different stages, with some as old as 8000 BC and the most recent 2000 BC.
Since they depict scenes of figurative carvings, depicting scenes of deer or antelope, bow and arrow, javelin, and other nature-related details, the carvings were probably made by hunters as the Sfakia mountains used to be excellent hunting grounds for the locals. To visit the cave you will need to find the caretaker in the village to open the gate for you, but you can also peek in through the iron bars if you happen to pass by, and you will probably pass it if you are going for a hike in the Gorge of Asfendou.
The Asfendou cave, also known as the cave of Sfakia, preserves the oldest traces of inhabitation in this area and on Crete in general. The site is also interesting for the high biodiversity, which includes oak-wood formations, Phragmites formations, several endemic plants like Centaurea poculatoris, which is endemic to the site, ravines, caves, dolines, pot holes, poljes, and plateaus, all resulting into important natural habitats.