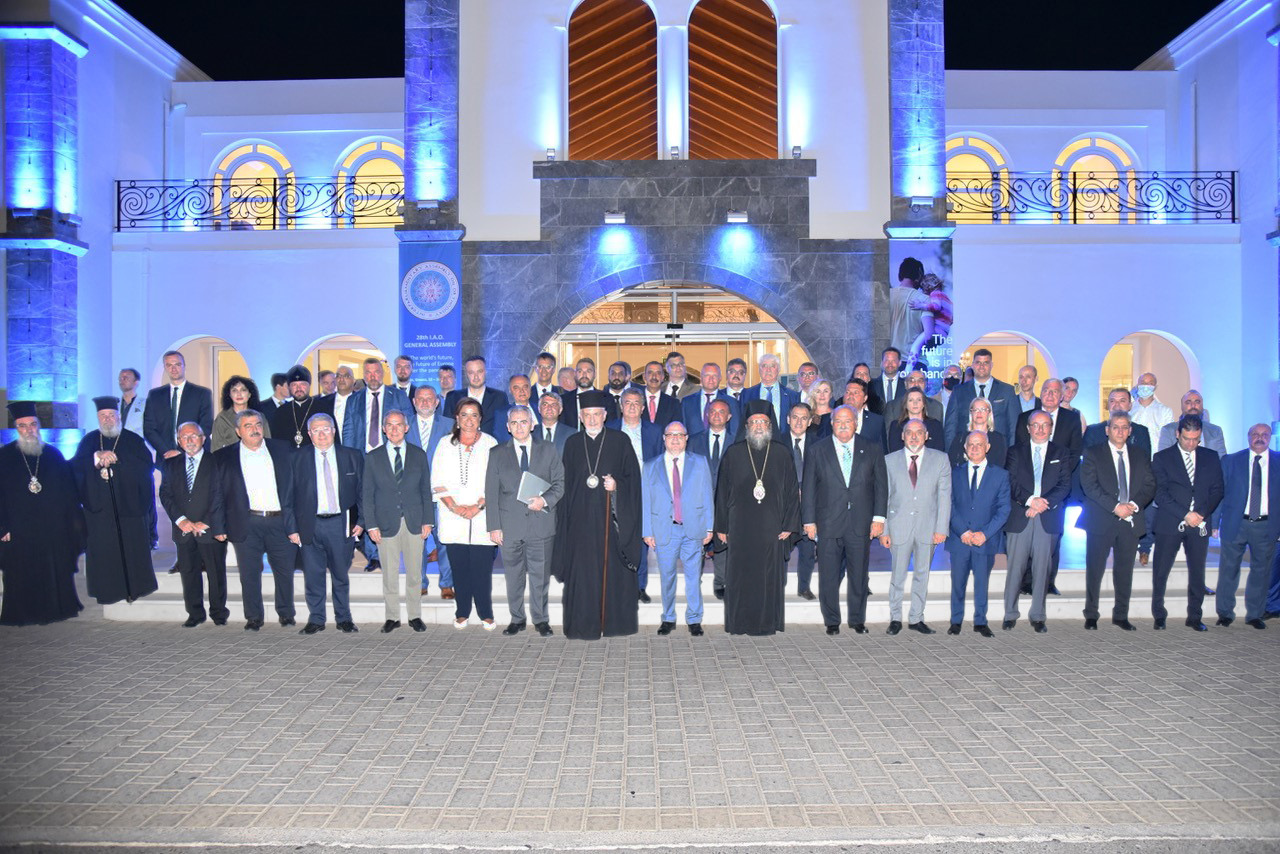 28th General Assembly of Interparliamentary Assembly on Orthodoxy (I.A.O.) at Anemos Luxury Grand Resort
The 28th General Assembly of the parliament representatives of the 25 countries who participate in the Interparliamentary Assembly of Orthodoxy (I.A.O.), was hosted by Anemos Luxury Grand Resort from 22nd to 25th July 2021.
The central topic of the General Meeting's agenda was "The future of Europe and the future of the world after the pandemic". More than 100 orthodox members of the parliaments as well as church, academic society and international interparliamentary organizations representatives, were involved in the procedures of the 28th General Assembly.
The regional governor of Crete, Mr. Stavros Arnaoutakis, welcomed the conferrers from around the world at Anemos Luxury Grand Hotel, in Georgioupolis, Chania.
Chairman of the I.A.O.'s General Assembly was Mr. Sergei Gavrilov, Member of the Russian State Duma with the participants Dr. Maximos Harakopoulos, General Secretary of I.A.O., Dr. Kostas Mygdalis, Councilor of I.A.O. along with Patriarchate's representatives and the spokespersons of the World Council of Churches, the Hellenic Parliament and the European Union.
At the 28th General Assembly of I.A.O., salutations were given by the Vice President of the Hellenic Parliament, Mr. Odysseas Kostantopoulos, the President of the Hellenic Republic, Mrs. Katerina Sakellaropoulou, the Minister of Justice, Mr. Kostas Tsiaras, the revered Metropolitan of Chalcedon, Mr. Emmanouil, the Vice President of the European Commission, Mr. Margaritis Schinas, the Vice President of the Parliamentary Assembly of the Council of Europe, Mrs. Dora Bakoyannis and several other institutional representatives.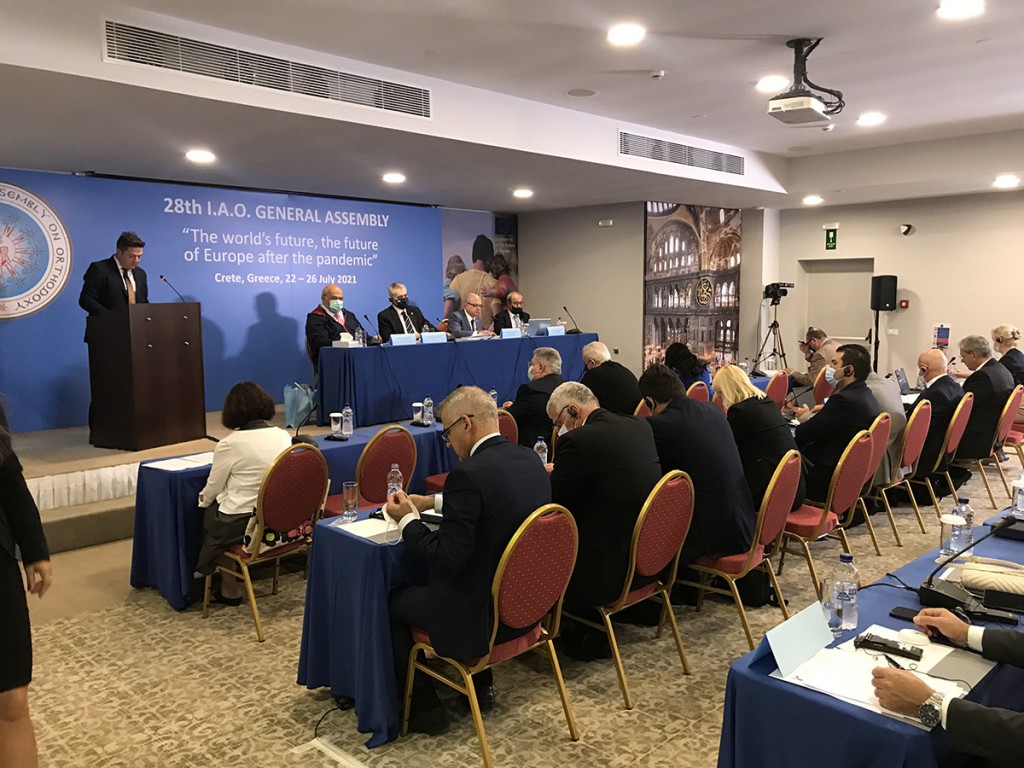 Interparliamentary Assembly on Orthodoxy (I.A.O.)
The Interparliamentary Assembly on Orthodoxy (I.A.O.) is an interparliamentary body, set up upon the initiative of the Hellenic Parliament. The orthodox parliamentary representatives of the Interparliamentary Assembly of Orthodox (I.A.O.) come in alphabetical order from: Albania, Armenia, Bulgaria, Georgia, Greece, Estonia, Cyprus, Kazakhstan, Latvia, Belarus, Lithuania, Moldova, Poland, Romania, the Russian Federation, Serbia, Montenegro, Slovakia, the Czech Republic, Ukraine and Finland. In addition, at I.A.O., parliamentary groups from Australia, U.S.A., Asia and Africa are also participating.
Salutations
Τhe administration of Anemos Luxury Grand Resort thanks dearly the Interparliamentary Assembly on Orthodoxy for the great honor of holding the 28th General Assembly on the hotel's premises and wishes the future of Europe and the world -which was the main topic of the meeting's agenda- to be more hopeful after the pandemic.