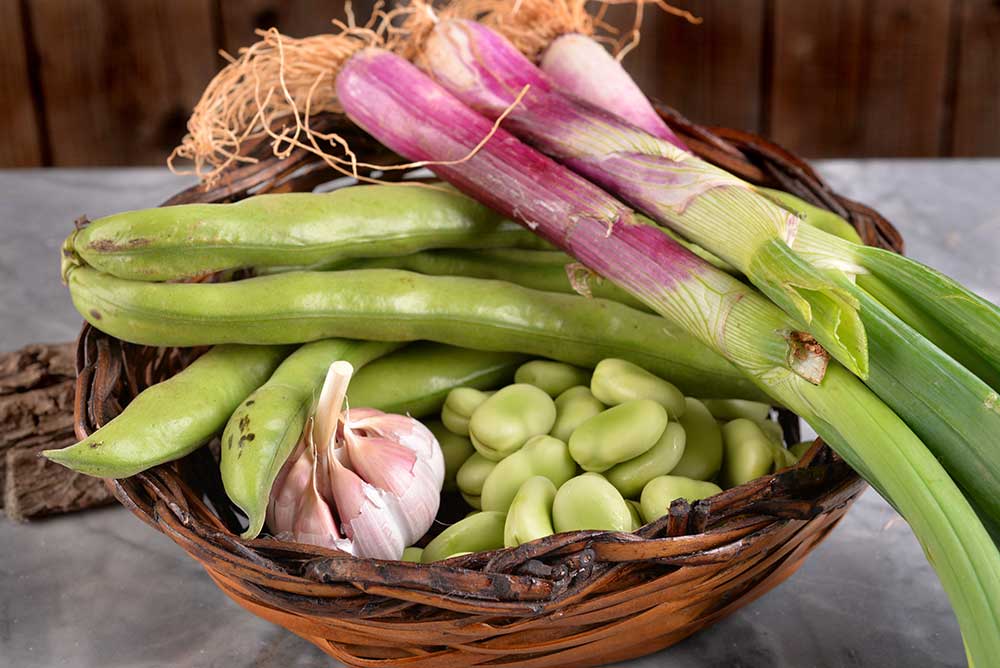 Vegan and Vegetarian Dishes to Try When You Visit Crete
The Cretan diet is at the heart of the Mediterranean Diet. The Seven Countries Study (SCS for short) investigated diet, lifestyle, and other risk factors for cardiovascular disease – and included cohorts of Crete and Corfu for their very high intake of olive oil. Crete remained remarkable for its longevity and joined the HALE Project of longitudinal studies in Europe. According to a HALE Project study, the diet combined with moderate alcohol intake was associated with a lower risk of all-cause mortality.
The Cretans consume mainly what they can grow on the island: grains and pulses, legumes, fruit, vegetables, dairy and cheeses, fish, and meats in moderation. There's almost no meal without a salad of sorts: fresh lettuce with onion and dill seasoned with olive oil, salt, and vinegar; coleslaw; horitaki (village salad usually appearing on the menus as Greek Salad); and the list goes on.
Suppose you are a vegan or a vegetarian. In that case, you will have plenty of delicious dishes to satisfy your dietary needs, most of them available in tavernas and as more refined starters or mains in restaurants too.
Dishes for Vegans and Vegetarians on Crete
Dakos:
Cretan rusks made of barley or rye flour and double-baked are a traditional taverna dish, but they are also common in Cretan homes. For dakos, you drizzle olive oil on the rusks, then top with chopped tomatoes and soft cheese, and sprinkle with oregano. For the vegan variant, ask the server to skip the cheese.
Fava:
Made with yellow split peas, boiled and puréed, then drizzled with olive oil and served with various toppings, including olives, capers, onion, and so on, fava is present on every menu in Cretan tavernas.
Horta:
Seasonal wild greens are staples of the Cretan diet. Cultivated greens like beet greens, spinach, kale, and collards can be used as horta too. Some of the most common horta greens include vlita (amaranth), roka (arugula), lapatho (bitter dock), boratzi (borage), kafkalithra (bur chervil), radiki (a term used for both wild chicory and dandelion), kardamo (garden cress), askolymbrus (golden thistle), vrouves (mustard greens), agriozohos (prickly golden fleece), petromaroulo (prickly lettuce), and marathon (wild fennel) among many others.
Gemista:
Usually a main, gemista refers to vegetables stuffed with rice and aromatic herbs and baked. You can get anything on your plate: tomatoes, pepper, eggplant, and even zucchini blossoms.
Spanakopita:
Phyllo pastry pies stuffed with spinach are available in any bakery on Crete.
Dolmadakia or dolmades:
Bitesize rolls made with grape leaves stuffed with an aromatic mix of herbs and oil.
Gigantes:
Greek giant beans cooked with aromatic herbs in a tomato sauce and baked are a simple yet hearty main dish in many tavernas.
Fasolakia:
Green beans simmered in tomato sauce with onion, garlic, and extra virgin oil, then finished with a drizzle of fresh lemon juice.
Besides these dishes, you will notice grilled vegetables and grilled mushrooms in every season on the menus – and you can never go wrong ordering these dishes, as well as regional specialties. Say "gia nisteía" – meaning for fasting – if you want to make sure your dish will be vegan. Cretans are happy to serve you food that you will love. Kalí órexi – enjoy your meal!