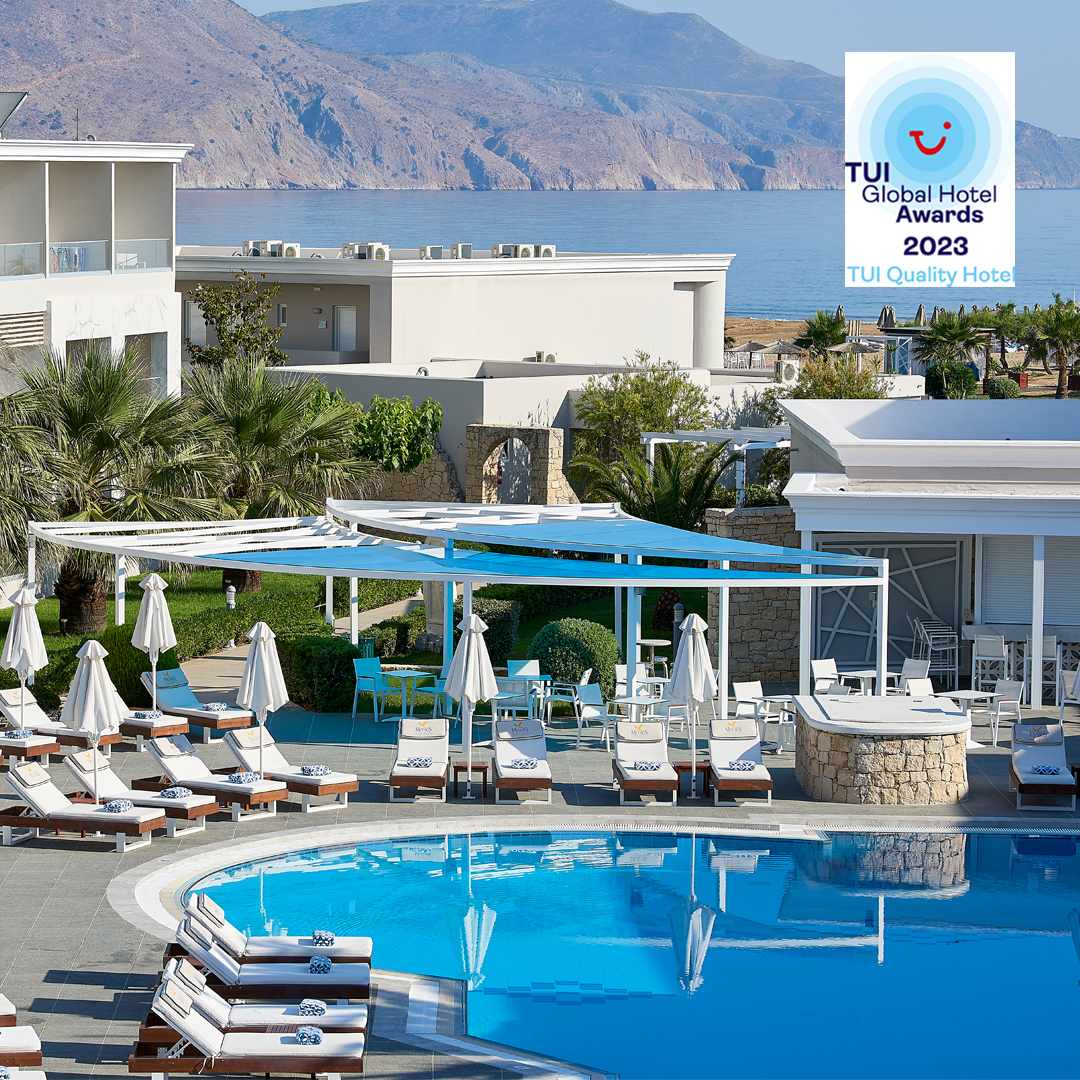 TUI TOP QUALITY AWARD 2023 FOR MYTHOS PALACE
Mythos Palace Resort & Spa
Mythos Palace Resort & Spa, has been honored, once again, with the Top Quality Award at TUI Global Hotel Awards 2023.
The TUI Top Quality Award is based on feedback from guests who have stayed at the hotel and is only awarded to hotels that meet the highest standards in the hospitality industry. This award recognizes hotels that consistently exceed guest expectations and provide exceptional customer service.
Mythos Palace team is delighted to have been recognized with the TUI Top Quality Award 2023. The hotel's commitment is to provide exceptional service and create a memorable guest experience for many summers to come.