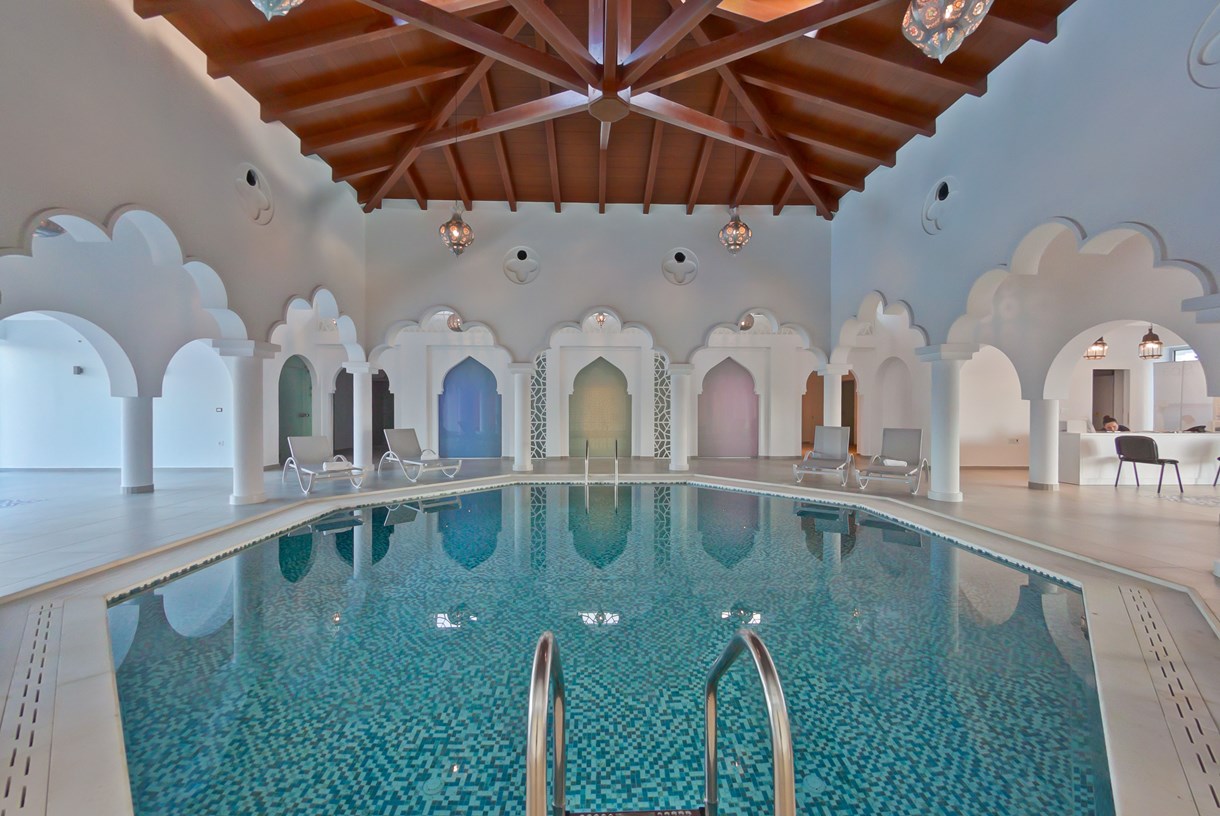 SPA treatments in Georgioupolis
Have you already planned your summer holidays in Chania of Crete? If you have booked your stay in the area of Georgioupolis, you really need to read the following blog post.
Georgioupolis is the perfect destination for those who wish to relax, unwind, forget their everyday problems and daily routine and of course take care of themselves. Can you imagine a better way to relax than a SPA treatment?
In all three hotels of our group, guests can find a variety of therapies, especially designed to help you escape the humdrum and revive. Below you can find some of the therapies that you should definitely try during your stay in Georgioupolis.
Private SPA Treatment for 2 in Anemos Luxury Grand Resort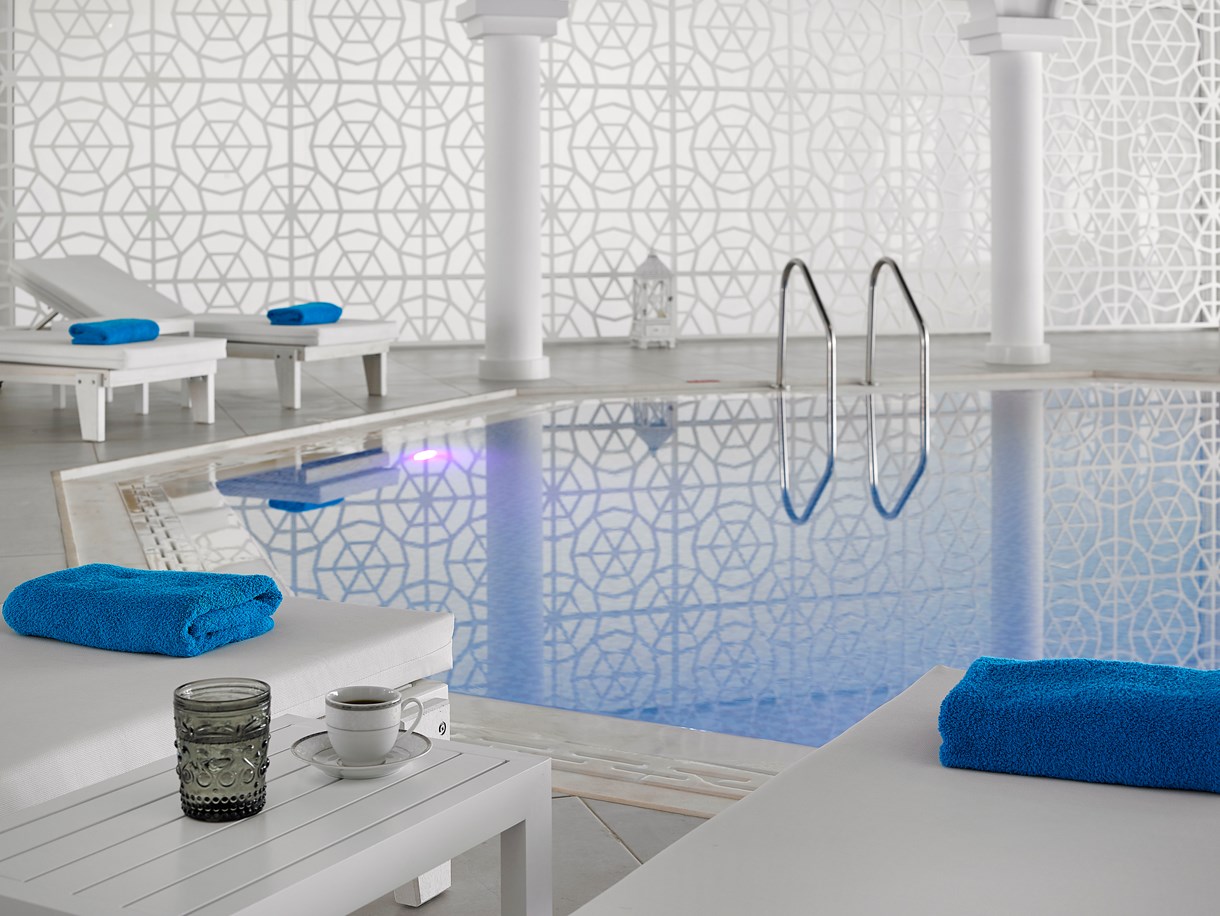 The AURA Spa & Wellness Center of Anemos Luxury Grand Resort is the perfect activity for couples who want to bond and spoil themselves. The experienced staff of the AURA Spa & Wellness Center promises to satisfy even the most demanding guest and the most demanding request. All combinations of treatments are offered in the especially designed suite with a jacuzzi and a private sauna. It is the perfect gift for your significant other!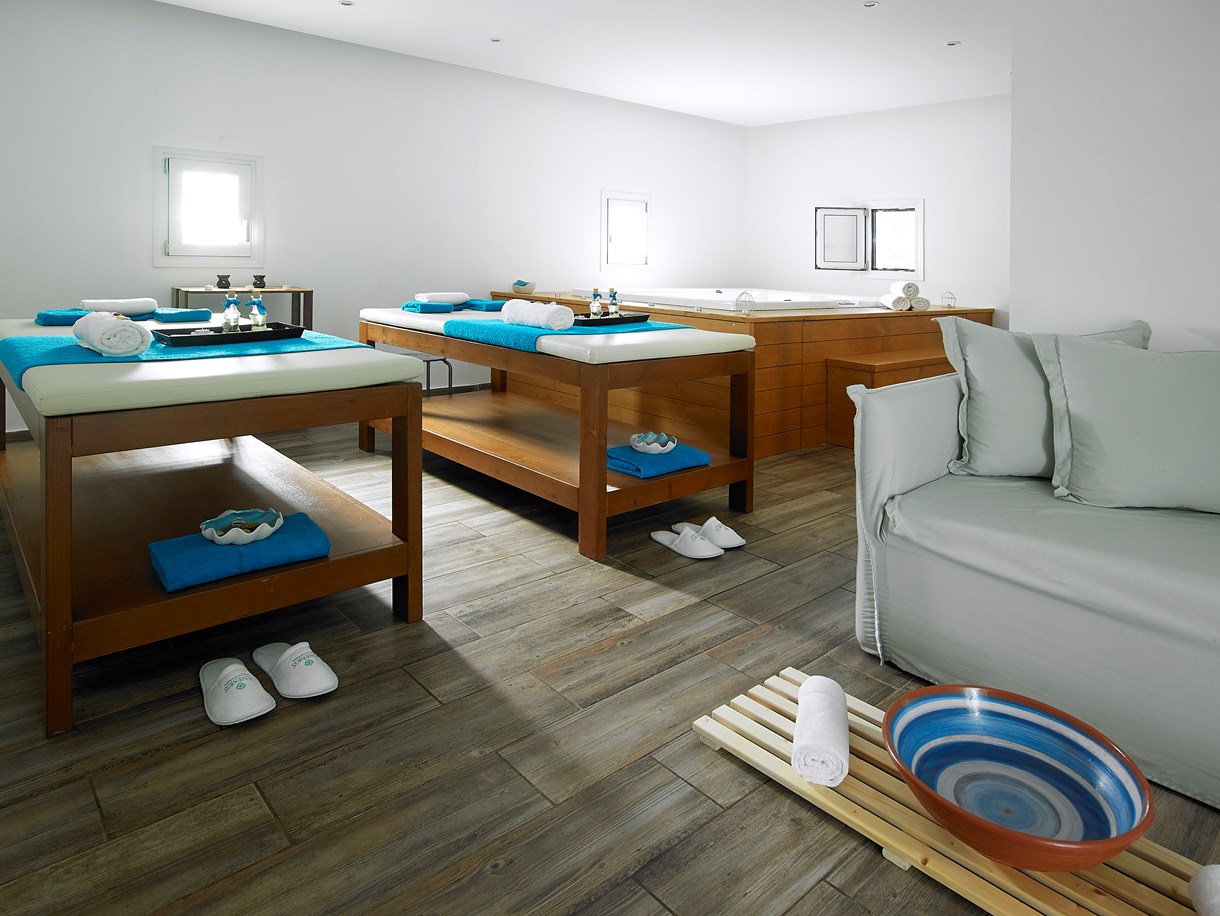 Massage Treatment in Mythos Palace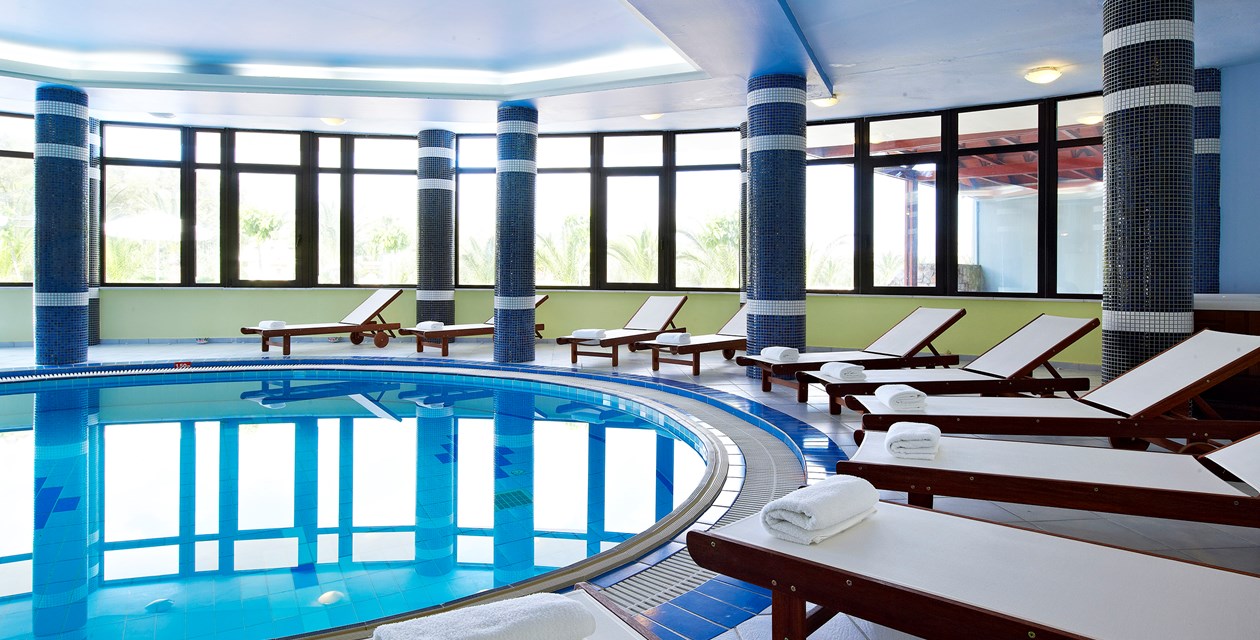 The Aphrodite Wellness Spa Center of Mythos Palace is the "holistic temple" of well-being. The soft music, the different shades of blue, and the magnificent swimming pool create the perfect environment for the rejuvenation of your body and soul.
We surely suggest a Mediterranean massage, a treatment that you can exclusively find in Aphrodite Wellness Spa Center of Mythos Palace. The Cretan herbs, the Cretan olive oil, and the essential oils of lavender and peppermint will help you explore the benefits of the Mediterranean and the Greek spirit.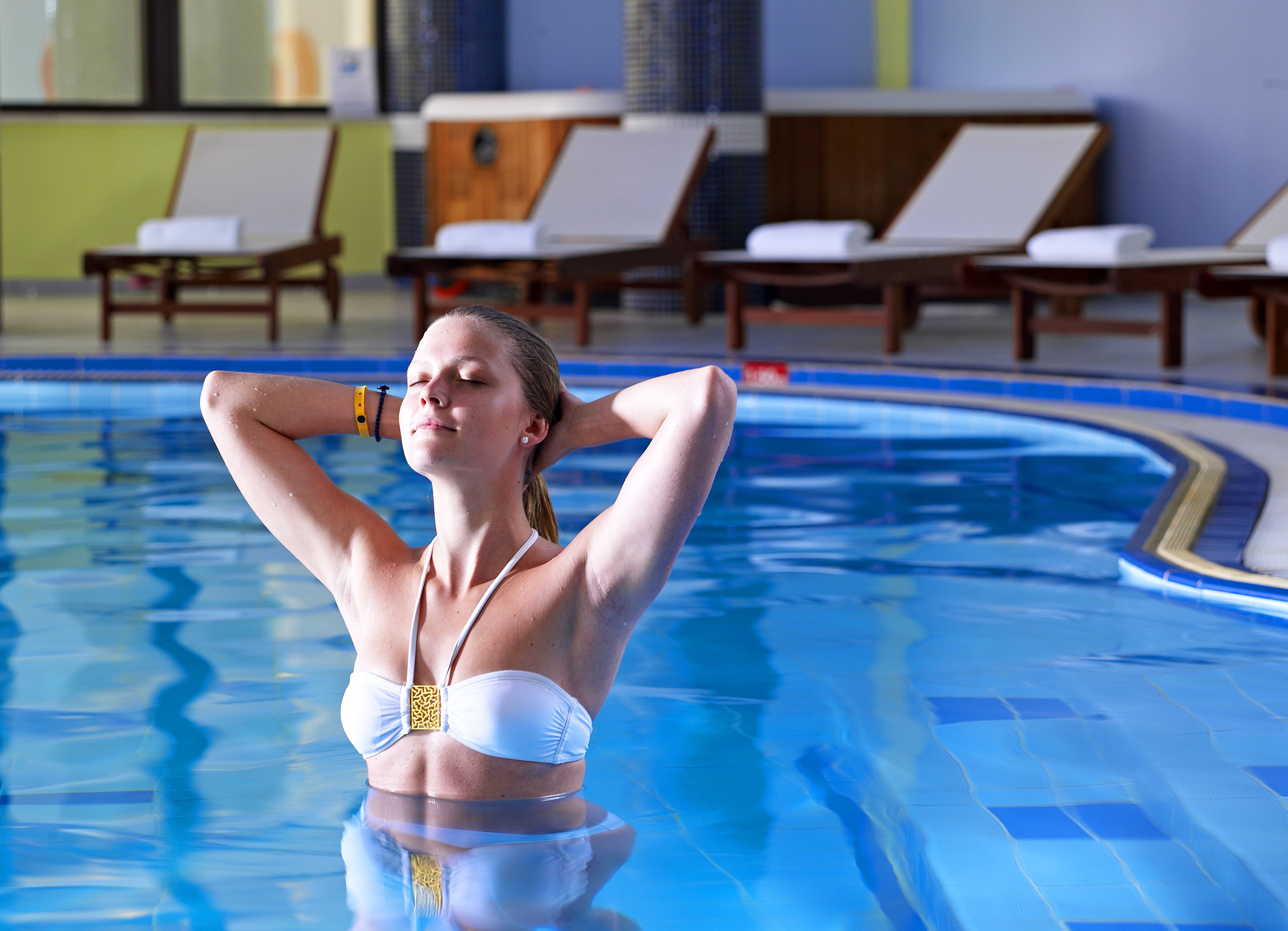 Relaxing Massage at "Eliros massage Cabana"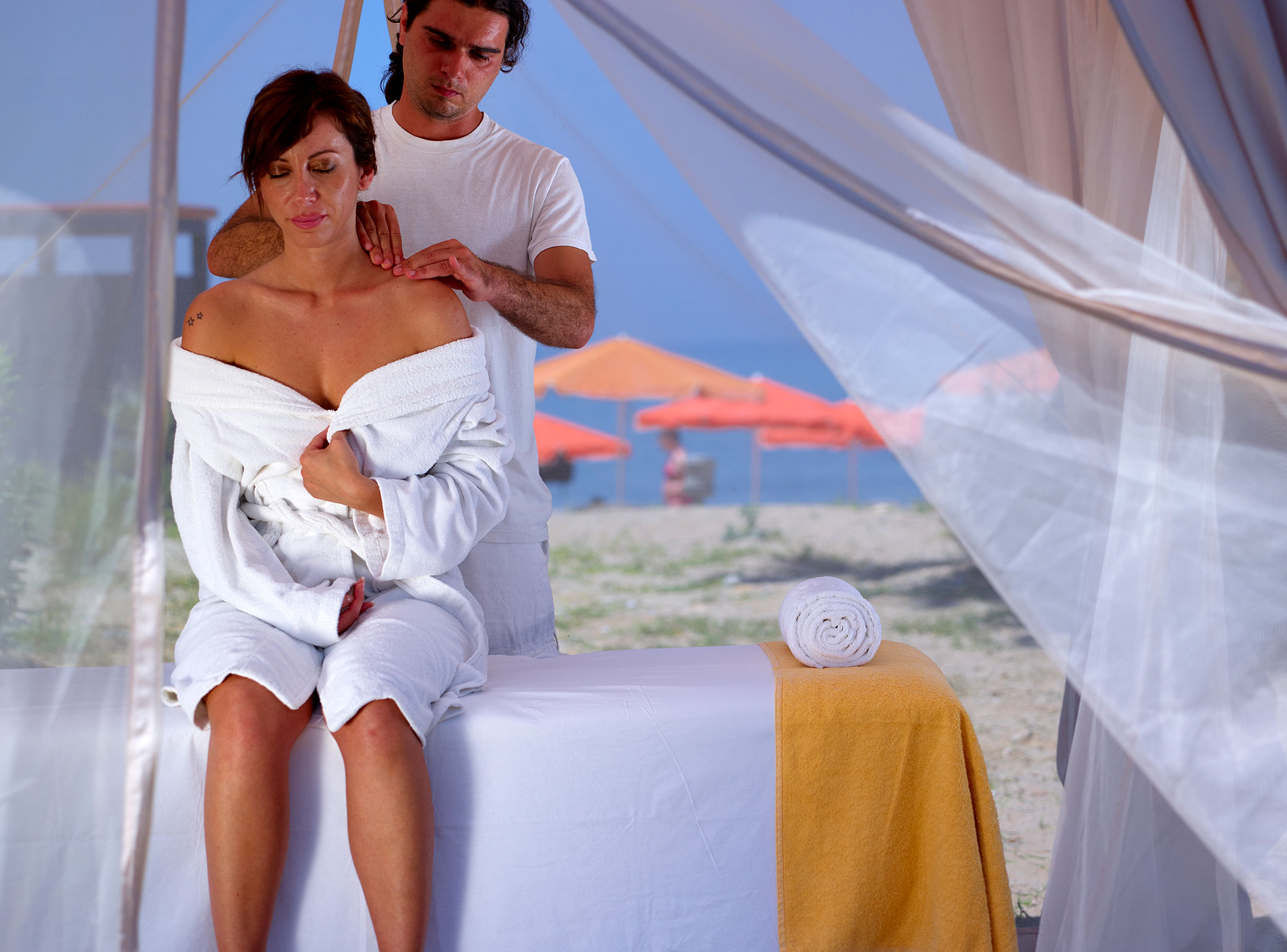 If you are staying in Eliros Mare, you should definitely try a massage in one of our cabanas that are located in front of the beach. You will have the chance to experience a true and deep revitalizing experience that will help you relax and start your day with vitality and enthusiasm.
No matter where you stay, it is time to make your summer holidays even more memorable! Book your next SPA treatment now!