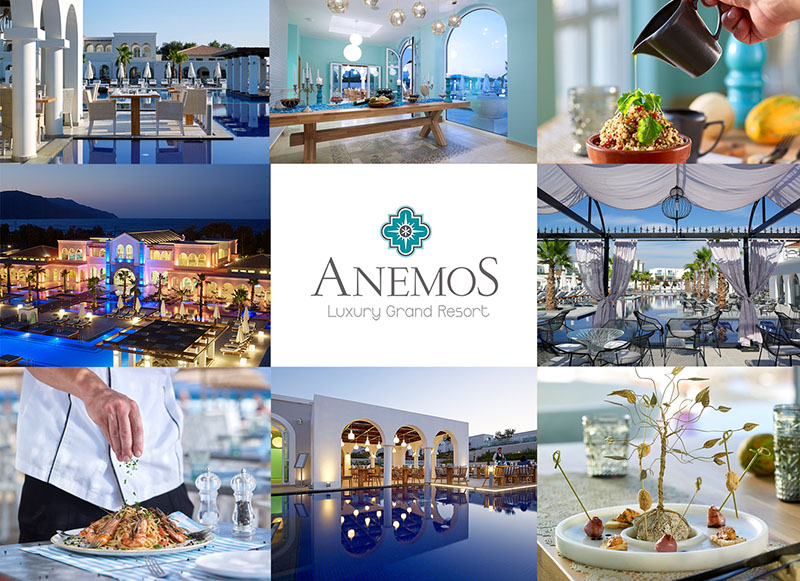 «Golden Minoan Olive» Award for Anemos Luxury Grand Resort
Anemos Luxury Grand Resort was awarded this year with the first prize «Golden Minoan Olive» by SEDIK (The Association of Cretan olive Municipalities).
This Award is important for the Hotel as it captures its philosophy for unique gastronomic tastes, including Cretan olive oil, as the main ingredient.
The result of our efforts' recognition on a daily basis was this award, honoring the professionalism of the managers and staff.
Having in consideration, our visitors' daily pleasure and considering of keeping the rich nutritional tradition of Crete, the Chef and his team insist on using, as main ingredients on their meals, local products offering an excellent gastronomic experience to our guests.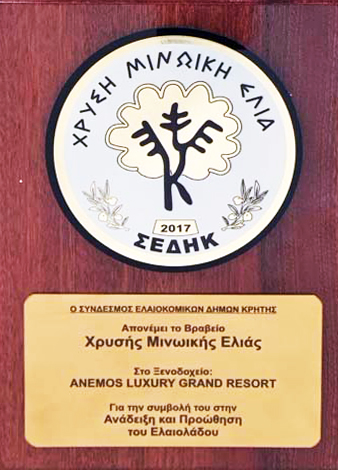 Anemos Luxury Grand Resort is a unique luxury resort and Spa in the magnificent location of Georgioupolis, Chania, on the island of Crete. The resort opened its doors to the public, in 2016. Its modern facilities offer moments of absolute calm and relaxation. Additionally, the hotel offers a variety of luxury rooms that will satisfy even the most demanding guests.