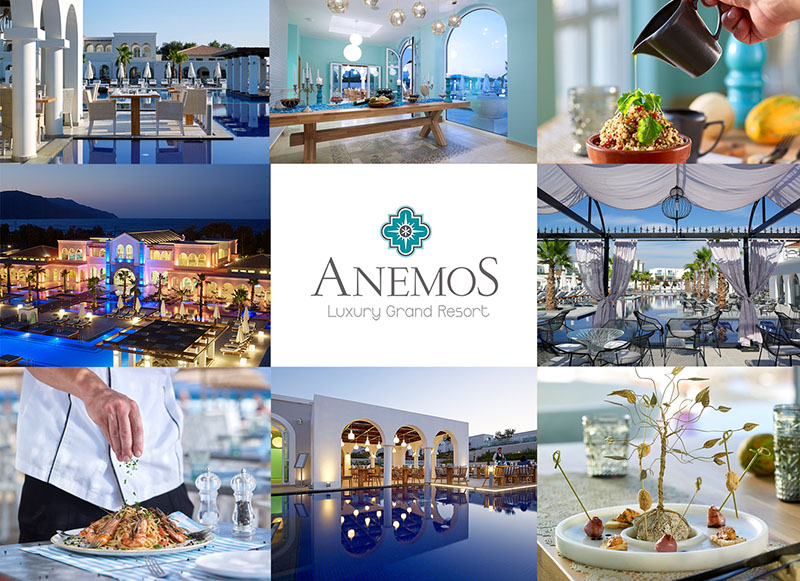 «Golden Minoan Olive» Award for Anemos Luxury Grand Resort
This year, Anemos Luxury Grand Resort proudly accepted the prestigious "Golden Minoan Olive" award from SEDIK, The Association of Cretan Olive Municipalities. This award holds great significance for our hotel as it embodies our commitment to delivering unique gastronomic experiences, with Cretan olive oil as a central ingredient.
This recognition reflects the dedication and professionalism of our management and staff who work tirelessly to provide our guests with exceptional culinary delights. At Anemos Luxury Grand Resort, we prioritize the daily pleasure of our visitors and the preservation of Crete's rich nutritional traditions.
Our talented Chef and culinary team are unwavering in their use of local products, with a particular emphasis on Cretan olive oil, as a key component of our delectable dishes. This commitment ensures that our guests enjoy an unparalleled gastronomic experience that celebrates the flavors of Crete.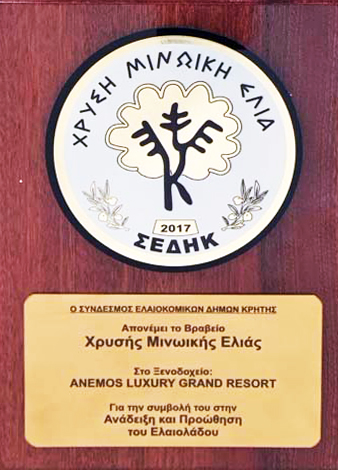 Anemos Luxury Grand Resort stands as a unique luxury destination and spa, nestled in the stunning location of Georgioupolis, Chania, on the enchanting island of Crete. Since opening our doors to the public in 2016, our modern facilities have offered moments of absolute tranquility and relaxation. Additionally, our resort boasts a variety of luxury accommodations designed to exceed the expectations of even the most discerning guests.