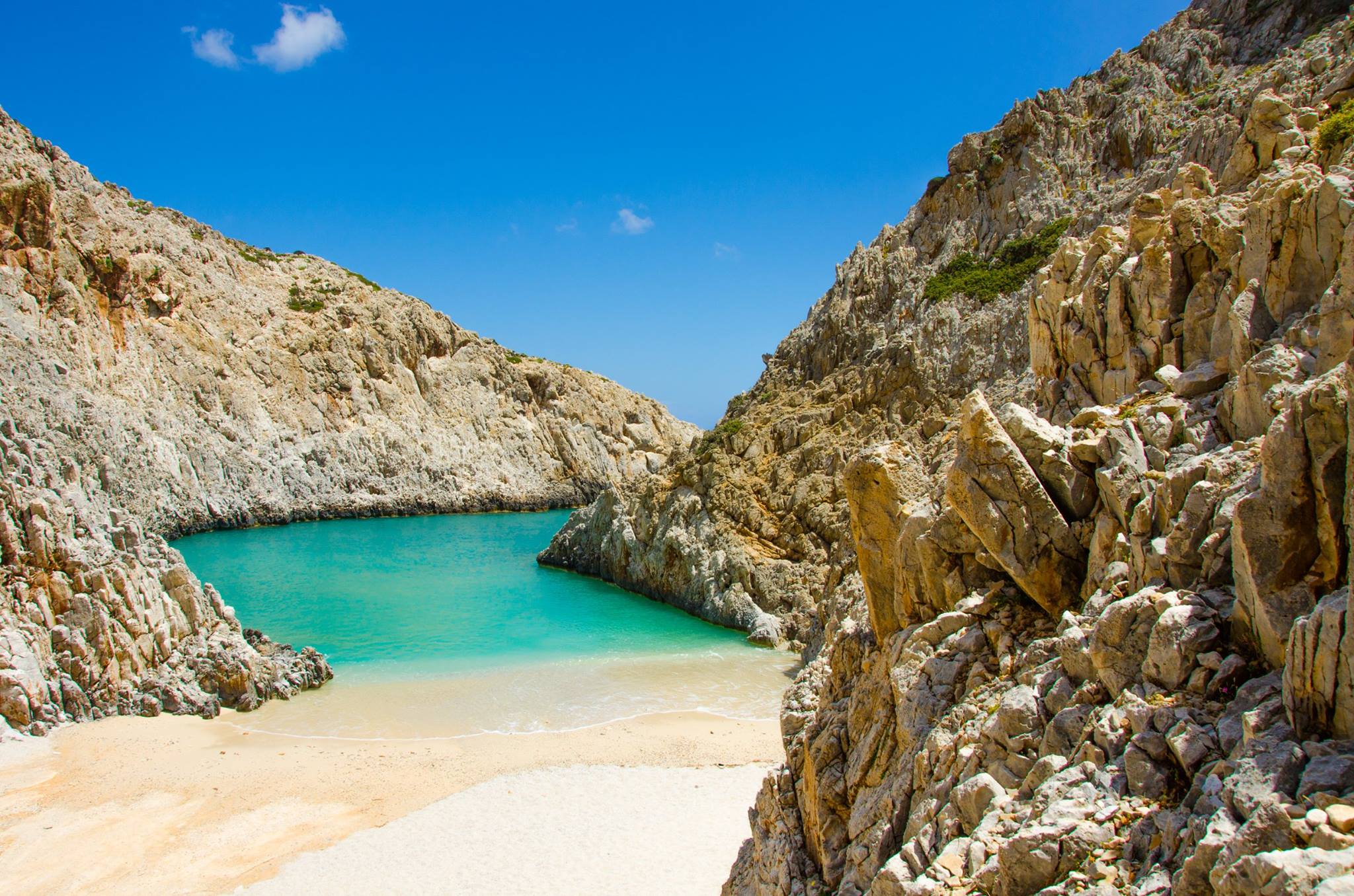 Must See when You Stay in Chania: Seitan Limania Beach
Seitan Limania Beach is one of the most beautiful beaches in this part of Crete and a favorite swimming destination for the locals.
The striking beauty of Seitan Limania will make you wonder why the site got such an unfortunate name. Translated into English, Seitan Limania means Satan's Harbor. "Seitan," Turkish for "devil," remains in use since the Ottoman occupation of Crete. The name is probably referring to the naked rocks surrounding the bay.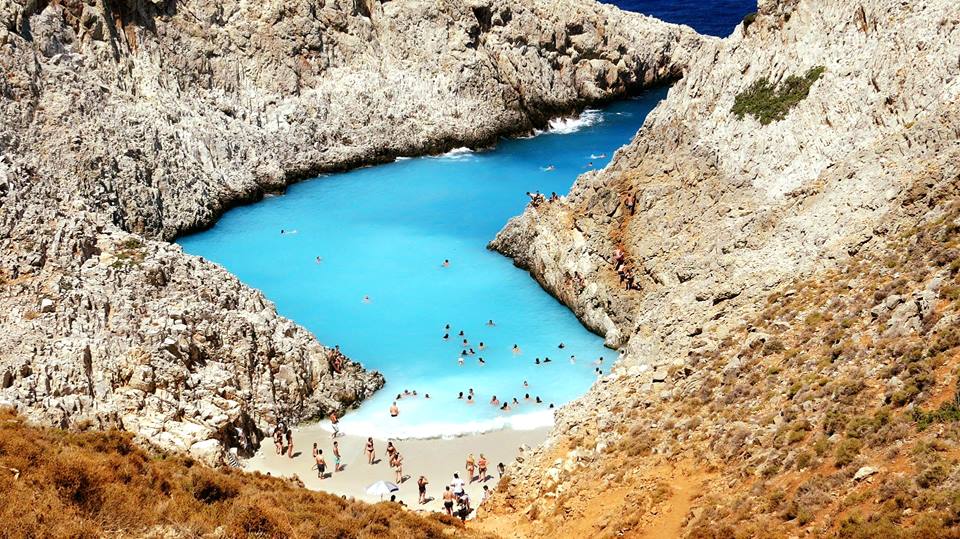 Whatever its names is, this place looks heavenly.
Until 2015, Seitan Limania was one of Crete's "secret beaches." A Facebook influencer snapped a photo, put it on his wall, and the image became viral. Local agencies took advantage of the trend a begun promoting excursions here. In August, the isolated beach is crowded, with hundreds of tourists make their way to enjoy the beauty of the place.
Seitan Limania is still not an organized beach, so you'll need to come prepared. Bring beach towels, as there are no sun beds and umbrellas. You'll also need supplies, like water and snacks.
When you visit Seitan Limania Beach don't miss the old cave of Agios Spyridon, which a modest temple carved in the rock. Because of its proximity to this temple, the beach is also known as St. Spyridon. The views of the bay from the cave are astounding. Even more so these aerial views captured by Chania Aerial Creations:
Seitan Limania is located 2 kilometers east of the village Chordaki, at the east side of Akrotiri Cape. You can reach it easily if you follow the road from Chordaki to the Church Agios Spiridon then follow the zig-zag road to the beach.