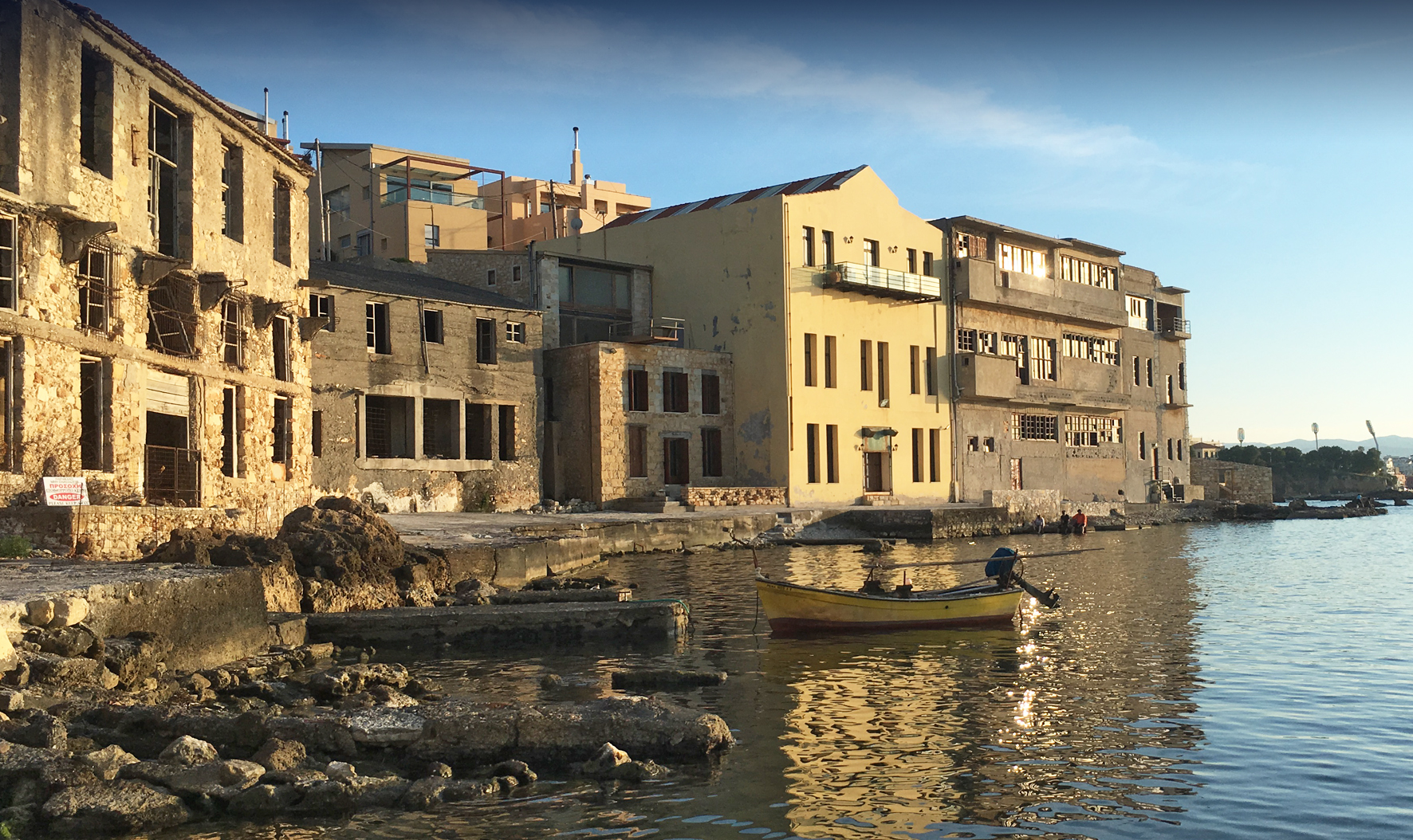 On the eastern edge of Chania is the historic suburb of Halepa and its tiny coastal area – Tabakaria (the Greek word for tanneries). A walk through this magical film-set-like landscape is one of the great Chania experiences, for anyone wanting more than the standard tours. For Tabakaria is a place where the buildings talk.
The tanneries began here in the early 19th century, during Crete's rule from Egypt. Leather makers were drawn to the rocky shallow shore because of its easy access to salt water – a crucial part of the leather scouring process. By the late 19th century scores of factories were operating, making Chania the center of Crete's leather industry. Tabakaria's heyday was between 1920 and 1940, but after the war years, slowly the number of businesses declined, with modern mass production methods, cheap imports and a decreasing market, seeing the traditional production methods swept away.
Remarkably, six small workshops are still going, tiny ateliers using the old ways, set amongst the crumbling ruins of the larger ancient factories. To peer into the dark, evocative interiors, with their leather hides hanging to dry, is to step into a time machine.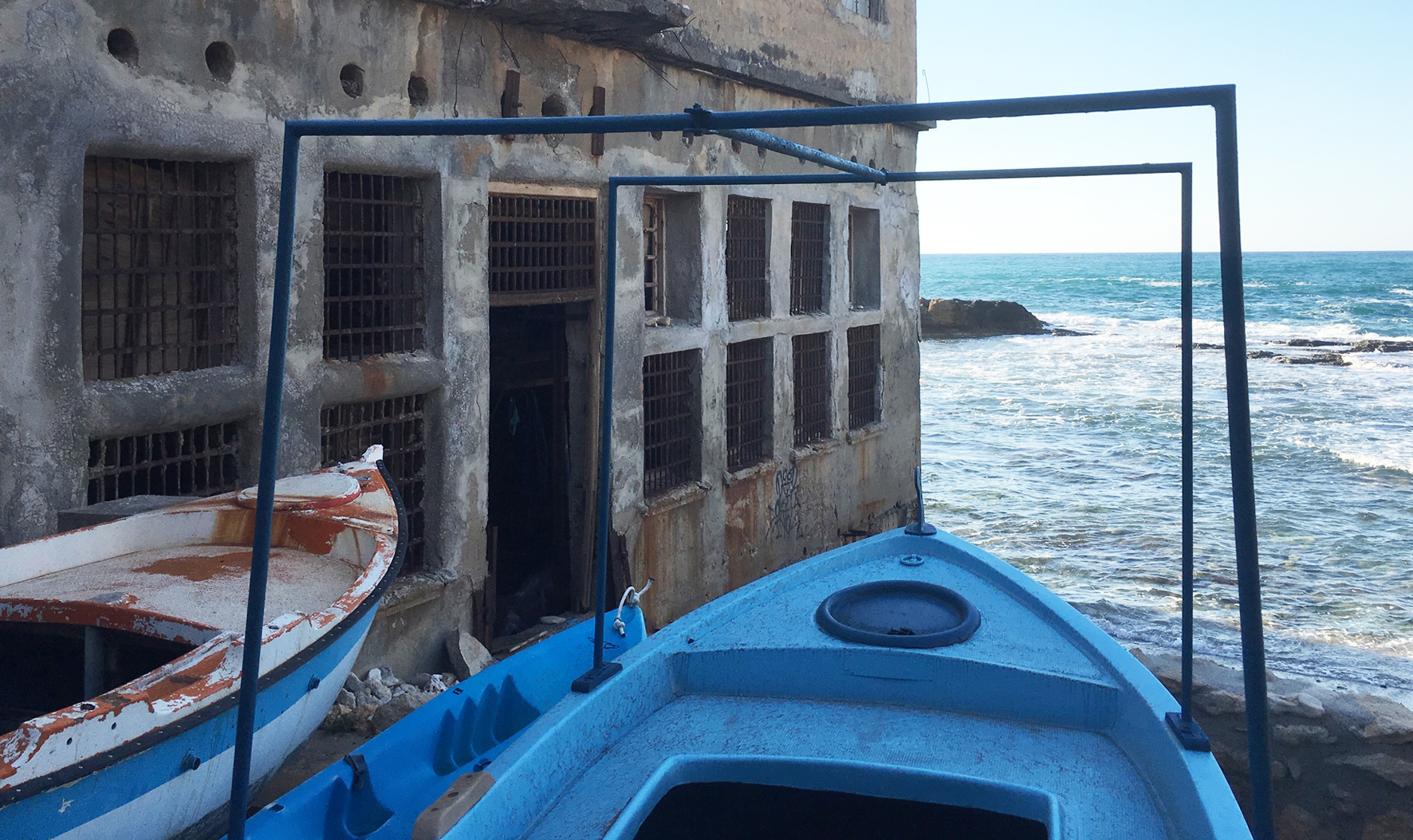 Today Tabakaria is changing. After decades of abandonment, the area was recognized for its cultural importance in 2014 when more than 20 structures were given protected status by Greece's ministry for the environment. As a result, the shells of the large factories stayed intact, with legislation preventing their facades being altered.
The new laws immediately kick-started investment in the area, with developers and architects keen to find creative ways to use the old properties. In late 2018, another 17 properties were given heritage status, not only to rescue them from destruction but to reuse them. Under the heritage protection laws, buildings can be converted into homes, tourist accommodation, offices, restaurants, or retail outlets in small museums that sell items consistent with the traditional use of Tabakaria.
One Chania architect who has been working in the area in recent years is Michael Giannakakis. In 2008 Giannakakis purchased, and later transformed, one of the former tanneries into Tabakaria's first tourist residence. "The region has already begun to change and this shows its great potential," he says. "Most of the buildings are two-storey or three-storey, on the ground floor were the carved troughs where the skins were washed. These buildings were made of limestone which is impervious to sea water. Many even had manual elevators to transport the skins between the floors."
"Today only a few tanneries are left, in Vivilaki Street and in Agia Kyriaki. They're run by hard-working people who have much love for their profession, as well as for the area itself. "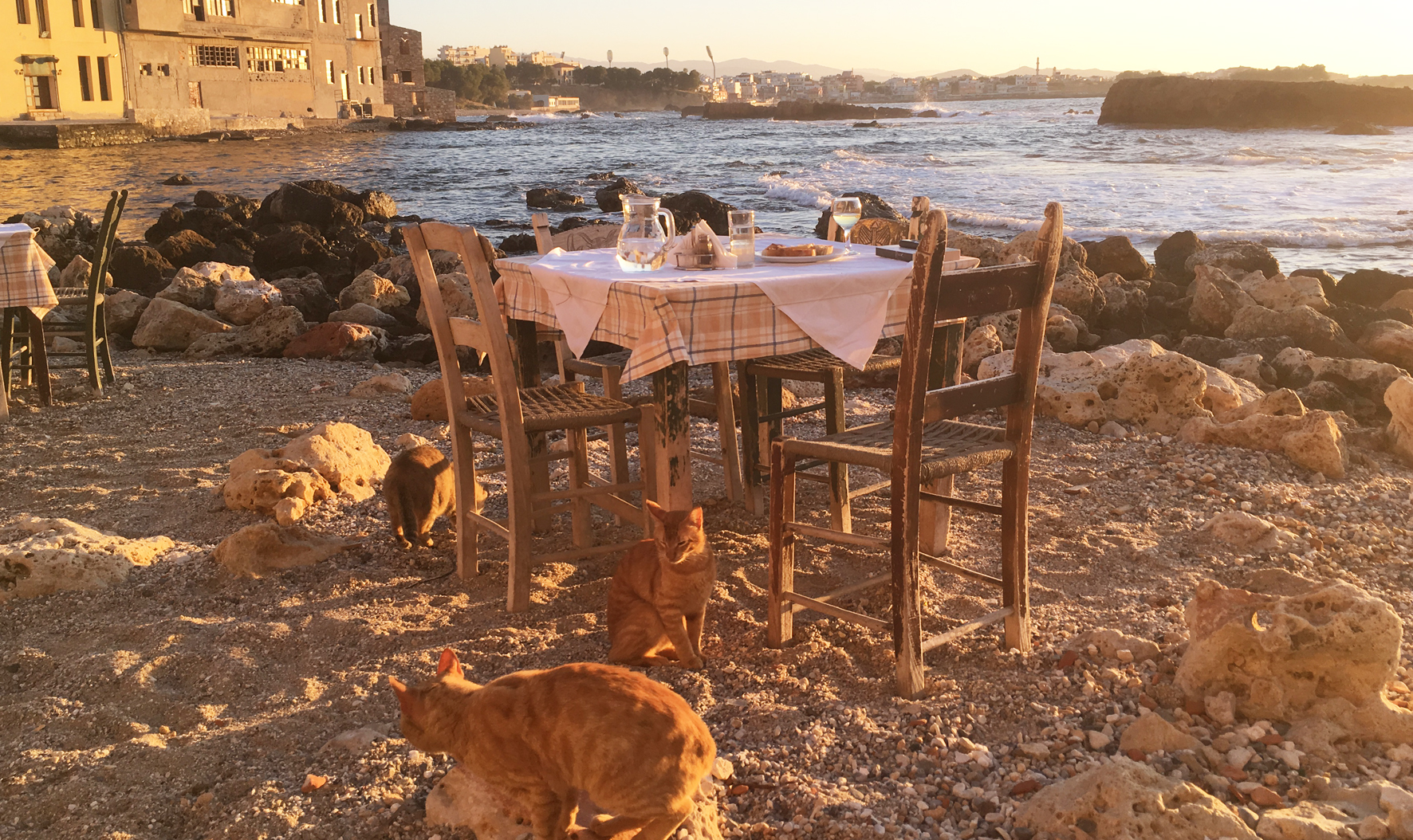 A visit to Tabakaria is best combined with refreshment at one of the excellent restaurants found along this evocative stretch of coast. Two are outstanding:
Thalassino Ageri fish taverna
A jaw-droppingly idyllic location with some of the best fresh fish in Chania make supper at Thalassino Ageri a must if you're nearby. Bookings advised or hang out for opening time at 7 pm to get one of the best tables for that perfect sunset. 35 Vivilaki. Tel. 282 1051136
Mezedopoleio Halepa
Chef Tasos at Mezedopoleio Halepa serves up great food at this laid-back waterfront taverna less than 10 minutes walk from the center of Halepa. 44 Agias Kiriakis. Tel. 282 1044255