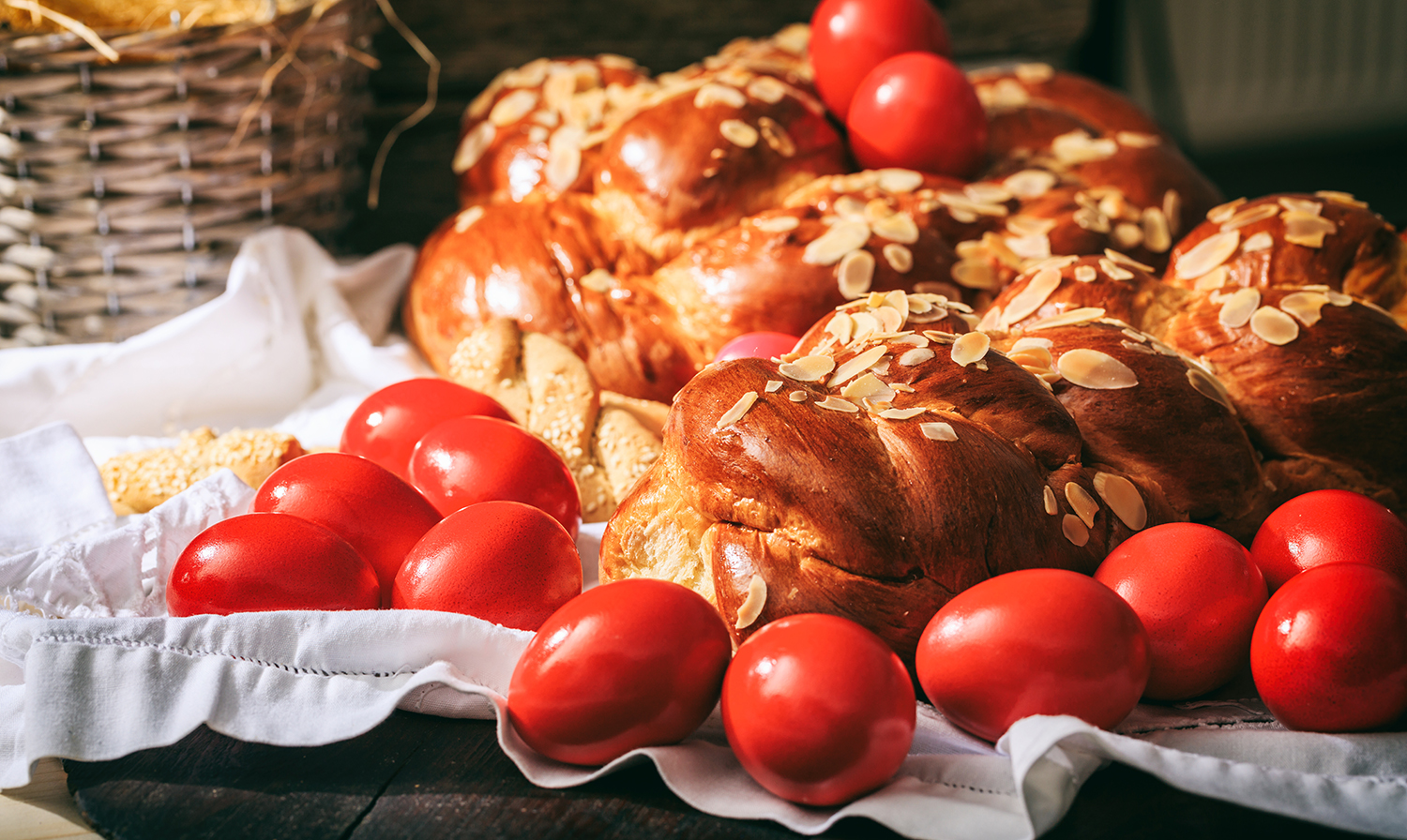 Greek Easter: holiest of holidays
In Greece, perhaps more than any other European country, Easter is not only a deeply religious event, but a rich, dramatic celebration of renewal even for non-believers.This spiritual holiday, marked much more than Christmas is a time when families gather – to remember, to celebrate, and to play.
Arriving as it does with spring, it's a time for the senses: the scent of new blossoms – their paint-box colours splashing the landscape, the smell of citrus is in the air, and the sweet smoky fragrance of lamb crisping on a spit.
And then there are the sounds: bells calling the faithful to prayer, the robed priests' mesmeric incantations, the chink of glasses raised together – to cries of "Viva" and "Yamas", and the laughter of children, dashing their red hard-boiled eggs together to find a champion.
By Good Friday (Megali Paraskeví), many Greeks will have observed the forty days of Lent and during the seven days leading up to Easter Sunday even more refrain from eating meat, fish and dairy products. It's during this holiest of Greek weeks that churches are decorated for the mourning of Jesus Christ's death, and women bring flowers for the preparation of the epitaphios – Christ's funeral bier.
On Good Friday evening, each town and village will have its own epitaphios service and procession, with mourners queuing to kiss the representation of Christ.
On Saturday, an altogether different spirit is felt as people ready themselves for the celebration of Christ's rebirth; children and their parents dress up for what will be an emotional night.
For every Greek community, the Easter Saturday mass is a deeply important event, and every place of worship is full. Children in their 'sunday best' clutch hold lambades (colourfully decorated candles), as the emotions of the congregation swell and the chants of the Orthodox priests (which date back to Byzantine times) echo through the streets.
Just before midnight, the lights of the church are switched off, and shrouded in darkness, a priest brings forward a single flame. Then at midnight, to cries of "Christos anesti!" (Christ is risen), and the reply, "Alithos anesti!" (Indeed He is risen), the miracle of resurrection is marked and the celebrations begin.
Filing out excitedly from the church, the revellers head for the family home. Mayiritsa (a soup made from lamb's intestines) is the traditional midnight dinner. It's a long night but that won't dampen people's spirits on Easter Sunday.
There is only one dish on the menu on this special holy day: lamb, spit-roasted over charcoal. There will be wine and music, (and in Crete, raki) and dancing and laughter.
Celebrate Easter with us at Anemos Luxury Grand Resort with our special Easter offer.