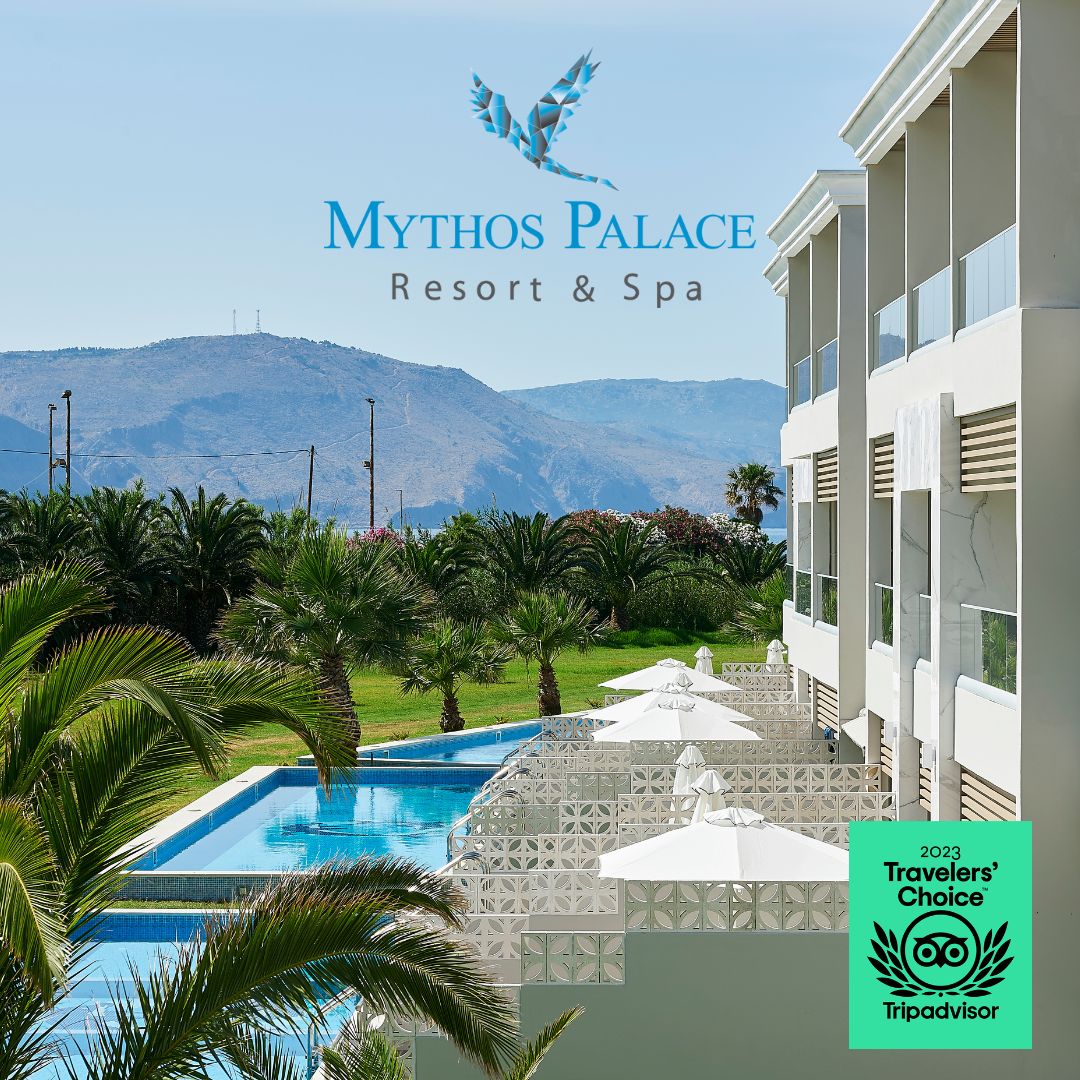 MYTHOS PALACE RESORT & SPA WINS TRAVELERS' CHOICE 2023 AWARD BY TRIPADVISOR
Mythos Palace Resort & Spa
Mythos Palace Resort & Spa is delighted to announce that it has been awarded the esteemed Travelers' Choice 2023 Award by Tripadvisor, the world's largest travel platform. This prestigious accolade recognizes Mythos Palace Resort & Spa's commitment to providing exceptional hospitality and unforgettable experiences to its guests.
The Travelers' Choice Award signifies the superior service, outstanding amenities, and remarkable experiences offered by Mythos Palace Resort & Spa. This recognition is based on reviews and opinions collected from travelers worldwide, affirming the hotel's consistent delivery of outstanding service and exceeding guest expectations.
Mythos Palace is thrilled and honored to receive the Travelers' Choice 2023 Award from Tripadvisor. This recognition is a testament to the dedication and hard work of Mythos Palace's entire team, who continually strive to provide exceptional experiences and create cherished memories for the hotel's valued guests.