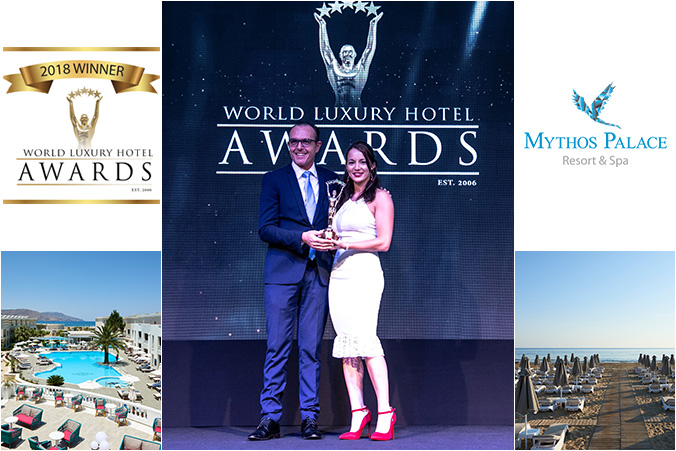 Mythos Palace Resort & Spa awarded as one of the Best Luxury Family All-Inclusive Hotel in Southern Europe
Mythos Palace Resort & Spa – A Luxury Getaway
Mythos Palace Resort & Spa proudly won an award at the World Luxury Hotel Awards 2018. The dazzling 12th Annual Gala Ceremony was held on 10th November 2018, at the Ayana Resort & Spa, in Bali, Indonesia. During the event, awards were presented to luxury hotels and resorts in many categories on a Country, Regional, Continent and Global basis.
Awards and Recognition
Mythos Palace Resort & Spa was awarded as one of the Best Luxury Family All-Inclusive Hotels in Southern Europe. Mythos Palace Resort & Spa would like to thank all the guests and travelers that honored the Hotel with their vote and ensured its distinction among the finest hotels in the world.
About Mythos Palace Resort & Spa
Mythos Palace Resort & Spa is a Five-Star resort located directly on the beach in the magnificent location of Georgioupolis, Chania, on the island of Crete. The Resort offers a variety of luxury rooms with or without a pool and a luxury all-inclusive concept that operates 24 hours a day, offering unforgettable moments of absolute calm and relaxation.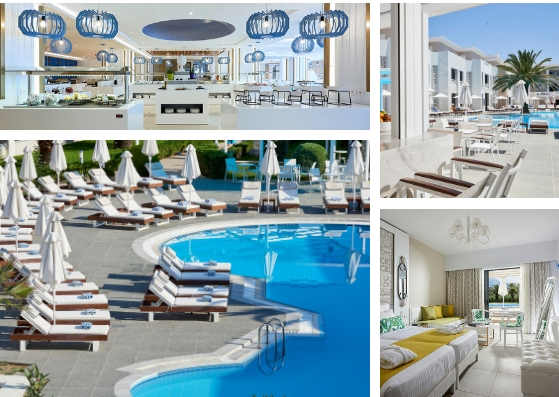 About the World Luxury Hotel Awards
World Luxury Hotel Awards were established in 2006 and have since become the pinnacle of achievement in the luxury hotel industry. They offer international recognition since they are voted on by guests, travelers, and industry players alike. More than 300,000 international travelers vote each year during a one-month period in order to select the winners.
Contact Details:
Kavros Apokoronou- Georgioupolis
73007 Chania, Crete, Greece
Tel.: +30 28250 61713, 61791
Email: info@mythos-palace.gr