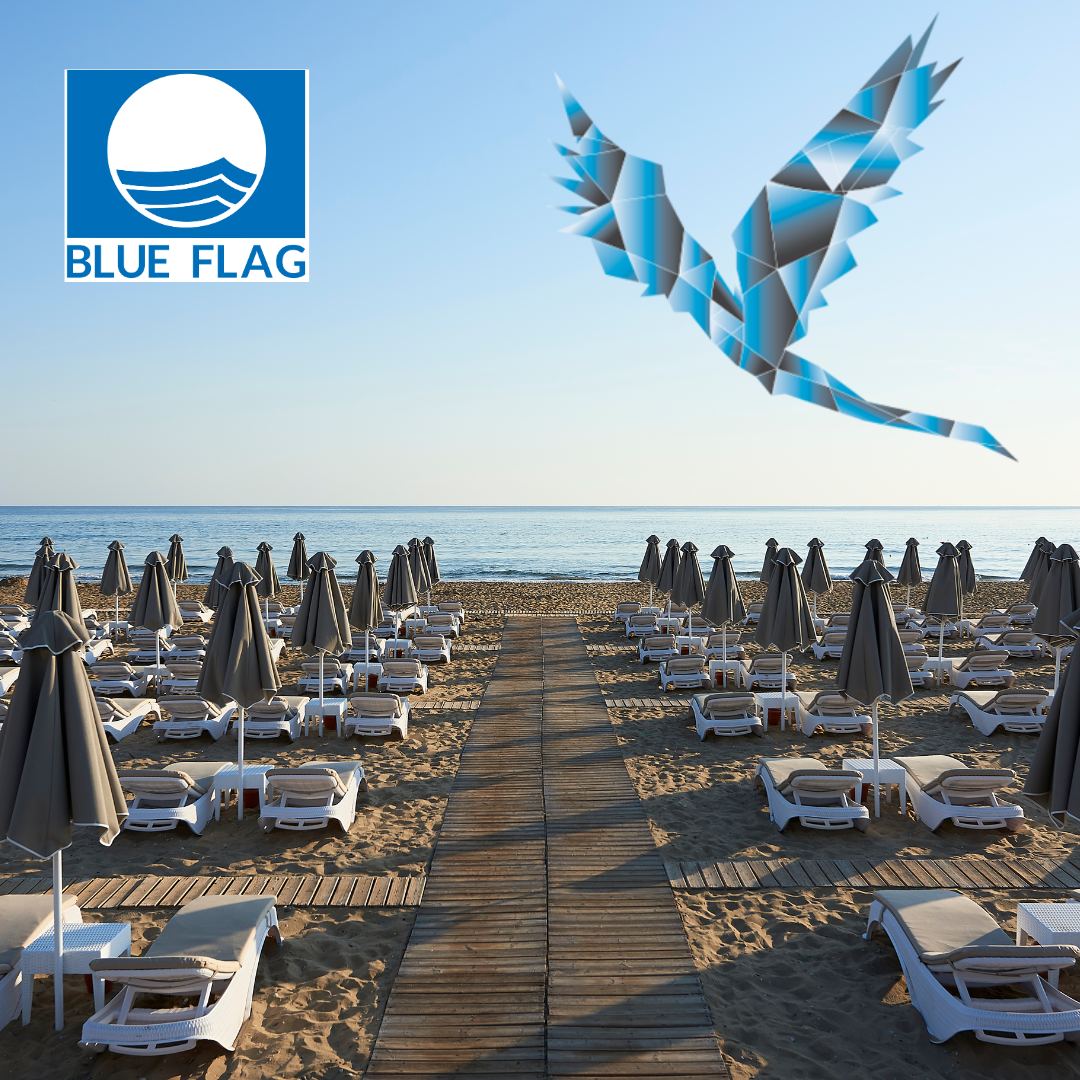 MYTHOS PALACE RESORT & SPA ACHIEVES BLUE FLAG 2023 CERTIFICATION
Mythos Palace Resort & Spa
We are thrilled to announce that Mythos Palace Resort & Spa has been certified with the prestigious Blue Flag 2023 Award for the 19th consecutive year. Located on the magnificent Kournas Beach in Georgioupolis, under the protective umbrella of the ecological nature program NATURA 2000, our resort takes great pride in preserving the natural beauty of this vast sandy beach.
Since 2005, our beach has consistently met the stringent standards set by the Foundation for Environmental Education (FEE) and has been annually recognized for its clean, organized, and safe environment. We are overjoyed to continue our long-standing tradition of meeting the international certification standards in 2023.
The Blue Flag award is an internationally recognized symbol of excellence in environmental management, education, safety, and water quality. It serves as a testament to our resort's continuous efforts in maintaining an exceptional standard of environmental stewardship and guest satisfaction.
As a recipient of the Blue Flag award, Mythos Palace Resort & Spa remains dedicated to providing our guests with an unforgettable and sustainable vacation experience. We will continue to uphold our commitment to environmental conservation, ensuring that every visitor can enjoy the pristine beauty of Kournas Beach.