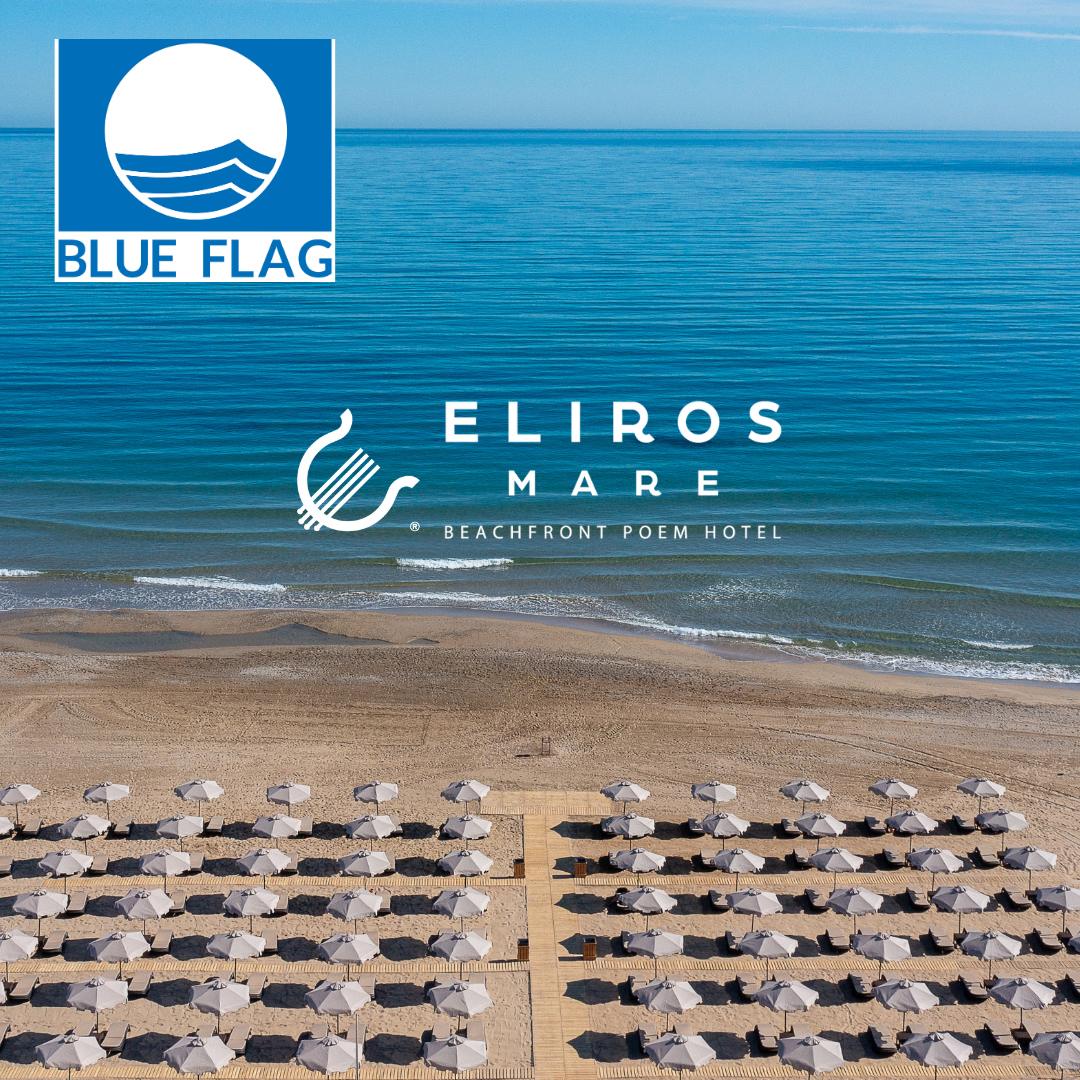 "BLUE FLAG" AWARD 2023 FOR ELIROS MARE HOTEL
Eliros Mare Hotel
Eliros Mare Hotel, is proud to announce that it has been honored with the prestigious "Blue Flag" award for the 8th consecutive year. The hotel's commitment to meeting high environmental standards, including beach organization, accessibility and safety, clear waters, and environmental activities, has earned them this esteemed recognition.
The Blue Flag award is an internationally recognized symbol of excellence in environmental management, education, safety, and water quality. It serves as a benchmark for sustainable tourism destinations worldwide. Eliros Mare's consistent attainment of this prestigious accolade reaffirms their commitment to providing guests with an exceptional and eco-friendly experience.
As a recipient of the Blue Flag award, Eliros Mare Beachfront Poem Hotel continues to showcase how environmental responsibility and hospitality can coexist harmoniously. The hotel remains dedicated to preserving the natural environment and creating a sustainable future for generations to come.