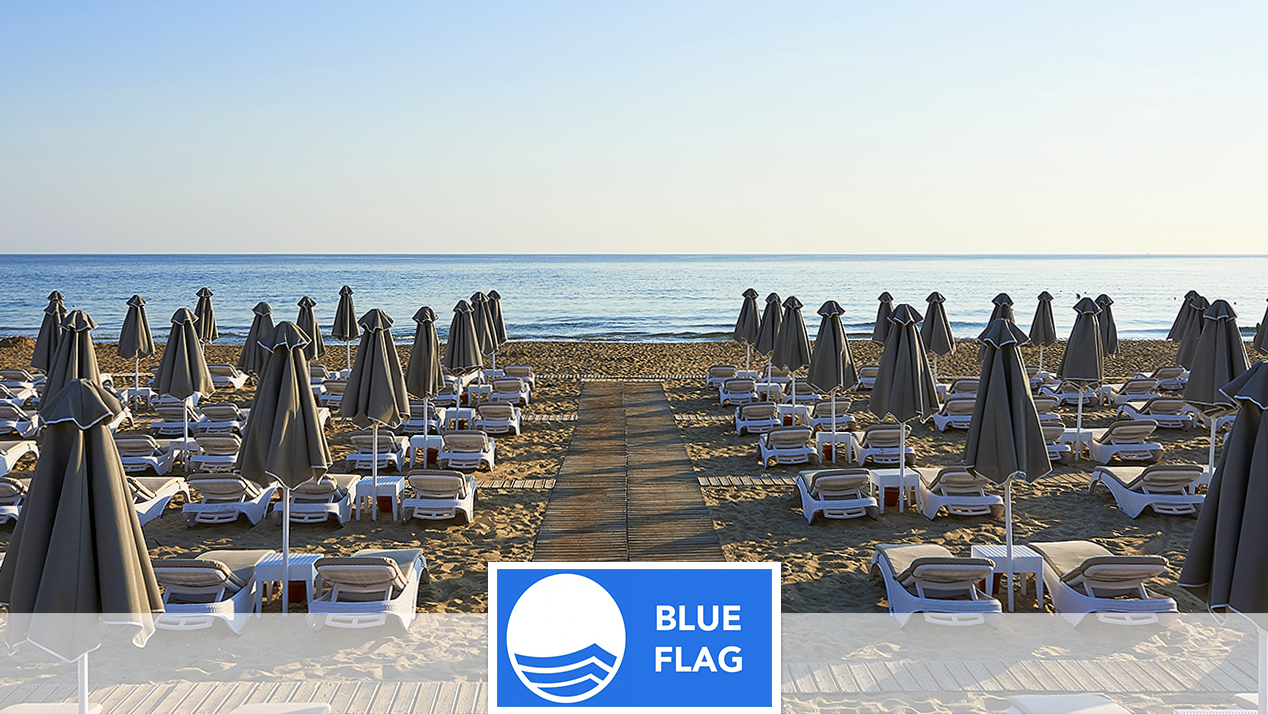 BLUE FLAG 2022 AWARD TO KOURNAS BEACH OF MYTHOS PALACE RESORT & SPA
Mythos Palace Resort & Spa – Blue Flag 2022
We are delighted to announce that Mythos Palace Resort & Spa was certified with the Blue Flag 2022 Award for the 18th consecutive year!
Kournas Beach is a vast sandy beach in Georgioupolis under Mythos Palace Resort & Spa, protected by the ecological nature program NATURA 2000. Since 2005, the hotel's beach is annually recognized by the Foundation for Environmental Education (FEE) for its clean, organized, and safe environment. We are overjoyed that 2022 has been no exception to the rule, preserving our long tradition of being qualified for the international certification standards.
Every year, guests from around the world visit Kournas Beach and enjoy the crystal-clear waters overlooking the Aegean Sea. We do our part to protect the beauty of Georgioupolis, so we can relish it together for many years to come.