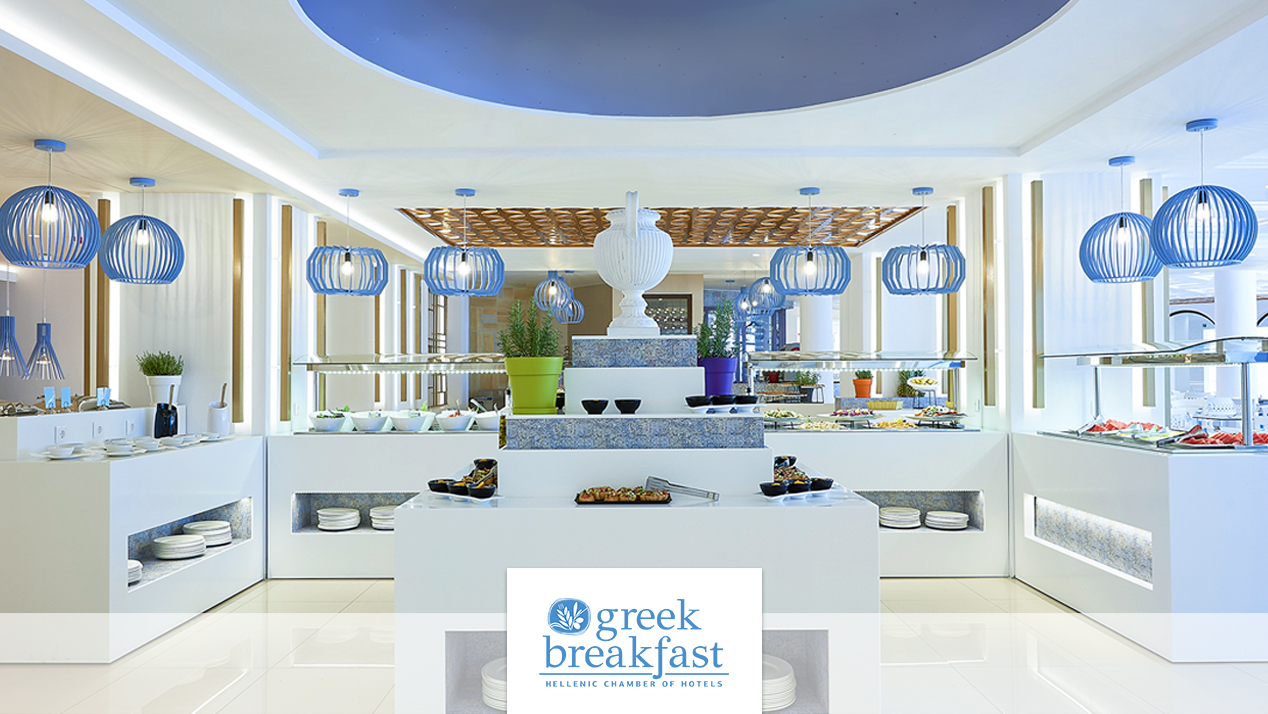 "GREEK BREAKFAST" CERTIFICATION FOR MYTHOS PALACE RESORT & SPA
Mythos Palace Resort & Spa is excited to share our "Greek Breakfast" certification* for our buffet-style Main Restaurant "Bacchus"!
The Hellenic Chamber of Hotels celebrates the establishments that promote the regional culinary heritage of Greece through the passion for gastronomy combined with the use of fresh and local produce. We are honored to be a part of such an esteem category by adhering to well-defined specifications that ensure both quality and authenticity of our restaurant experience. Our goal is to provide guests with an array of quality Greek products that celebrate our local cuisine and cultural heritage as a part of our Mediterranean ancestry.
We are grateful we can embellish your stay at Mythos Palace with delicious flavors and modern twists on a thousand-year-old culinary tradition in Georgioupolis, Chania, Crete. As Giada De Laurentiis has said "Food brings people together on many different levels. It's nourishment of the soul and body; it's truly love."