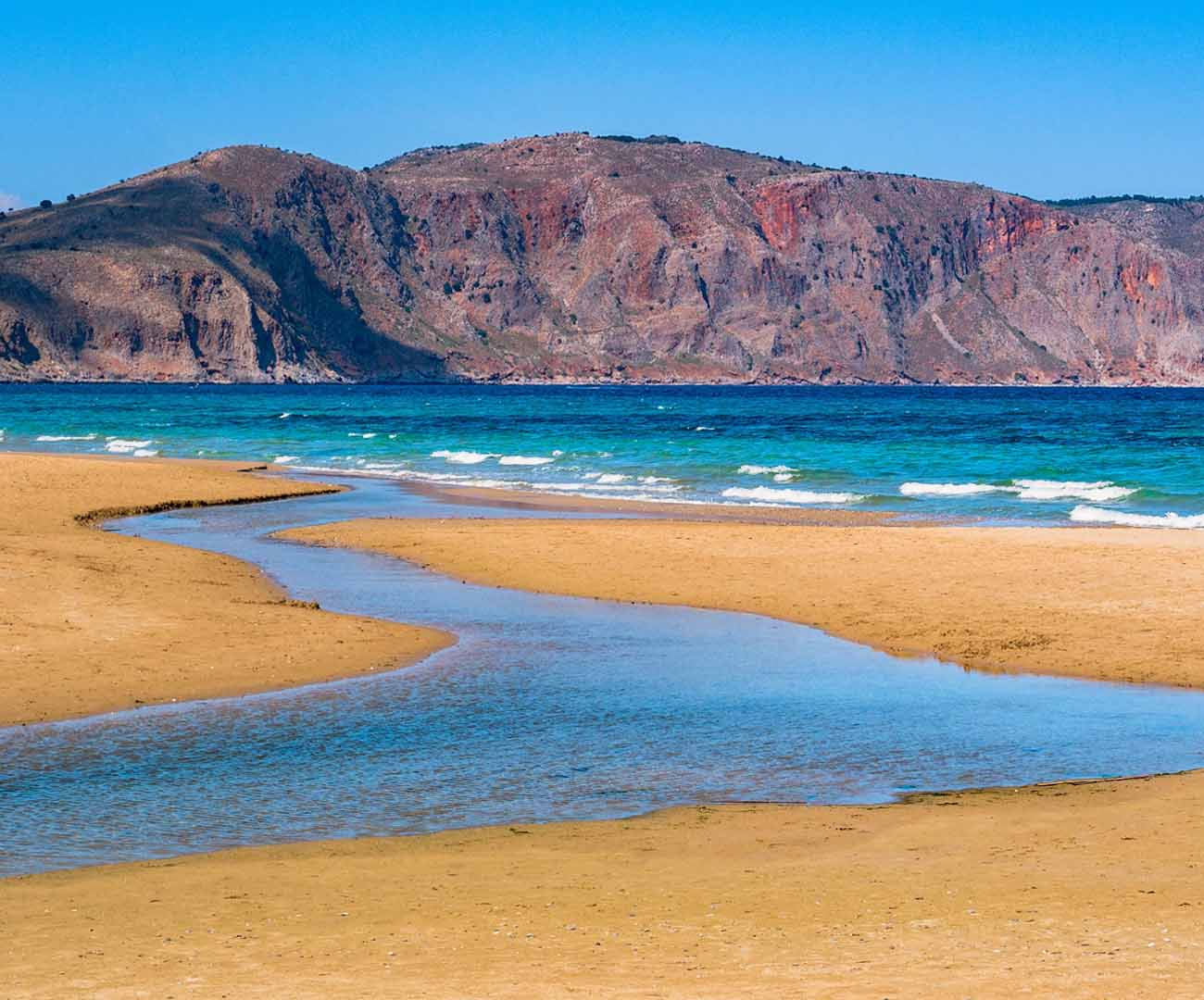 Kalivaki Beach: The adorable beach of Georgioupolis
Kalivaki Beach – Georgioupolis
Kalivaki is one of the beaches of Georgioupolis, on the west side of the harbor, with shallow waters, and beautiful dunes. It is a bay sandy beach, right where the river Almyros meets the sea. The beach is located only 5km away from our resorts. Two other rivers flank the beach, bringing their clear waters from the Lefka Ori mountains, which can be admired in the backdrop of the beach.
Family-Friendly Destination: Kalivaki is smaller than the main beach of Georgioupolis, and due to its location, the beach is protected from the wind, making it a great destination for families with children. It is perfect for swimming, as the water is calm, but keep in mind that, because of the rivers, the water is icy-cold at the surface, yet, after you dive in, it gets warmer – a refreshing experience, beneficial for toning your body. The sea is clear for snorkeling, and the aquatic life here is fascinating.
Well-Organized Facilities: Kalivaki is well organized, offering sunbeds and umbrellas, as well as tavernas by the beach to grab a snack or a light lunch – you are in luck if you love fish. The simple food here is well cooked, according to fishermen's traditions.