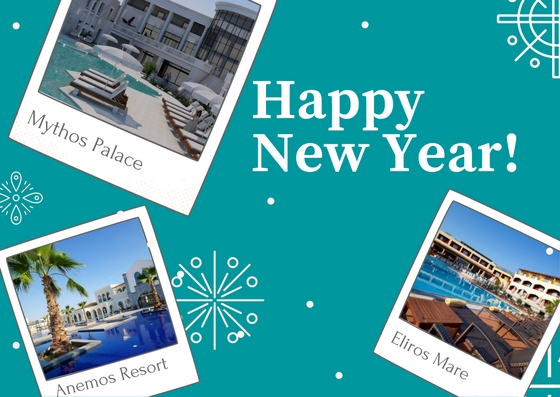 This year, the festive season at Chania was as magical, as always! The city was decorated wonderfully, reviving all the pleasant emotions that every person hides in that period. The Christmas events amused everyone, young and old, natives and tourists, with unique concerts and festive activities. Have you ever visited the old port during this period? A walk can give you the opportunity to enjoy the view of the old town and revive its history, away from the noisy crowds of the summer season.
With the end of the festive season, the management of Anemos Luxury Grand Resort, Mythos Palace Resort & Spa, and Eliros Mare, wishes everyone a happy new year, with health and happiness, full of dreams, special moments, and journeys! Keep always in your mind, while traveling, the wise words of the World-Known author, Nikos Kazantzakis: «Every perfect traveler always creates the country where he travels»!
Happy New Year to everyone!