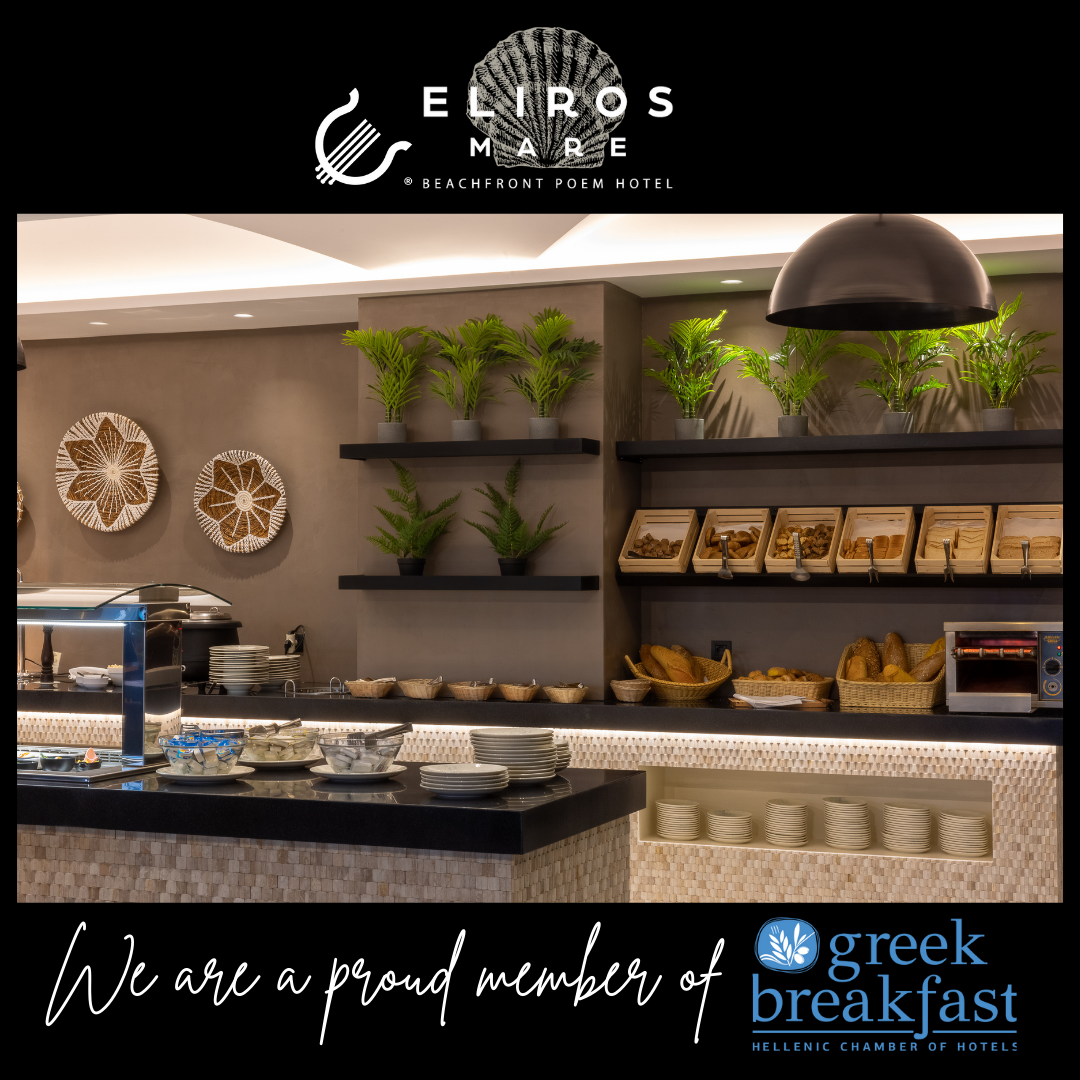 "Greek Breakfast" Certification for Eliros Mare Hotel!
Eliros Mare Hotel is excited to be certified with the "Greek Breakfast" culinary label by the Hellenic Chamber of Hotels. Eliros Mare "Bay" Main Restaurant is proud to offer delicious "Greek Breakfast" options, made by local ingredients of the Cretan fertile land.
The "Greek Breakfast" certification represents the inspiration of the Hellenic Chamber of Hotels to connect the gastronomical wealth of Greece with the hotel guest experience. It is an innovative program requiring strict adherence to well-defined specifications by the participant hotels in order to ensure high quality.
The Eliros Mare team warmly thanks the Hellenic Chamber of Hotels for the honor and promises to offer authentic Greek tastes to its guests.