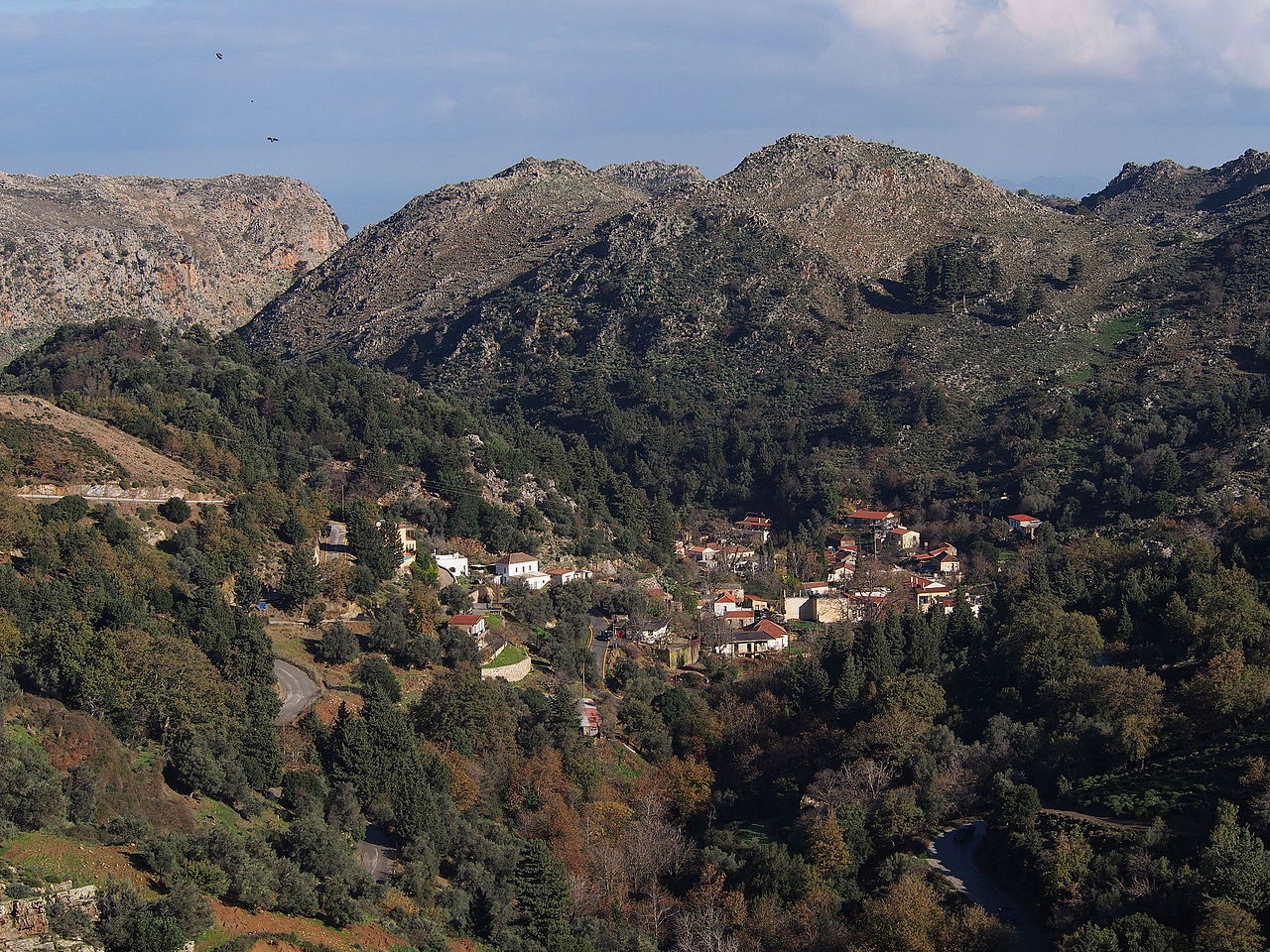 A pilgrimage to the heart of Cretan history
by Michael Sweet
With its dramatic mountain backdrop the tiny village of Theriso, 16 km south of Chania, is a delight to visit all year. But trust the locals; winter is the best season to come, when your journey to this historic hamlet is likely to include a hearty Cretan feast in front of a crackling wood fire.
Theriso is a village woven into the fabric of Crete's story like no other. It was here in 1905 that a young lawyer named Eleftherios Venizelos led an armed uprising that changed Crete and Greece forever. What became known as the Theriso Revolt occurred at a time when Crete was controlled by 'the Great Powers' (Britain, France, Russia and the Austro-Hungarian Empire), and the uprising's impact led to island's unification with Greece. Venizelos, seen by many as the maker of modern Greece, would go on to become Crete's most celebrated statesman, and Prime Minister of Greece between 1910 and 1915.
Today Theriso is home to the Eleftherios Venizelos Centre for Independence and the Theriso National Resistance Museum – a fascinating museum that chronicles the village's role in resisting first the Ottomans in the 19th century, and the German Occupation of Crete in the Second World War.
If history and the bracing mountain air makes gives you an appetite, you're in luck. Today Theriso is celebrated as much for its food as its past. Cretans and tourists come from far and wide to sample its gastronomic delights, served at a handful of tavernas along the main street. We're talking simple traditional Cretan cooking at its best, with the accent on local produce, grilled meats and delectable salads infused with fresh-cut herbs.
Popular with Chaniots out for a late lunch with family and friends, one of the finest exponents of Theriso's culinary arts is the Taverna Antartis, owned by the Gianikakis family. Here the greats of fine Cretan cuisine are served in a rustic and welcoming fire-lit dining room. This is a place to savour. Try the gloriously sweet and tender spit-roasted lamb delicacy anticristo, or siglina – the delicious smoked pork recipe particular to the Chania area. As raki is served, proprietor and local historian Nikos Gianikakis will be delighted to regale you with his intimate knowledge of the village's extraordinary story.
Theriso is an hour's drive from Georgioupolis and sits on the northern edge of the Lefka Ori mountain range. Accessed by a good road that runs through one of Crete's most beguiling gorges, for six kilometres the road winds its way up to the village, flanked by ancient oaks and chestnut trees. It's well worth worth stopping here a while, to walk, to breathe the clean mountain air, and to listen. Most of the year the only company you'll have in this tranquil place is the occasional flock of goats or sheep passing by, and the only sound, the gentle tinkling of their bells.