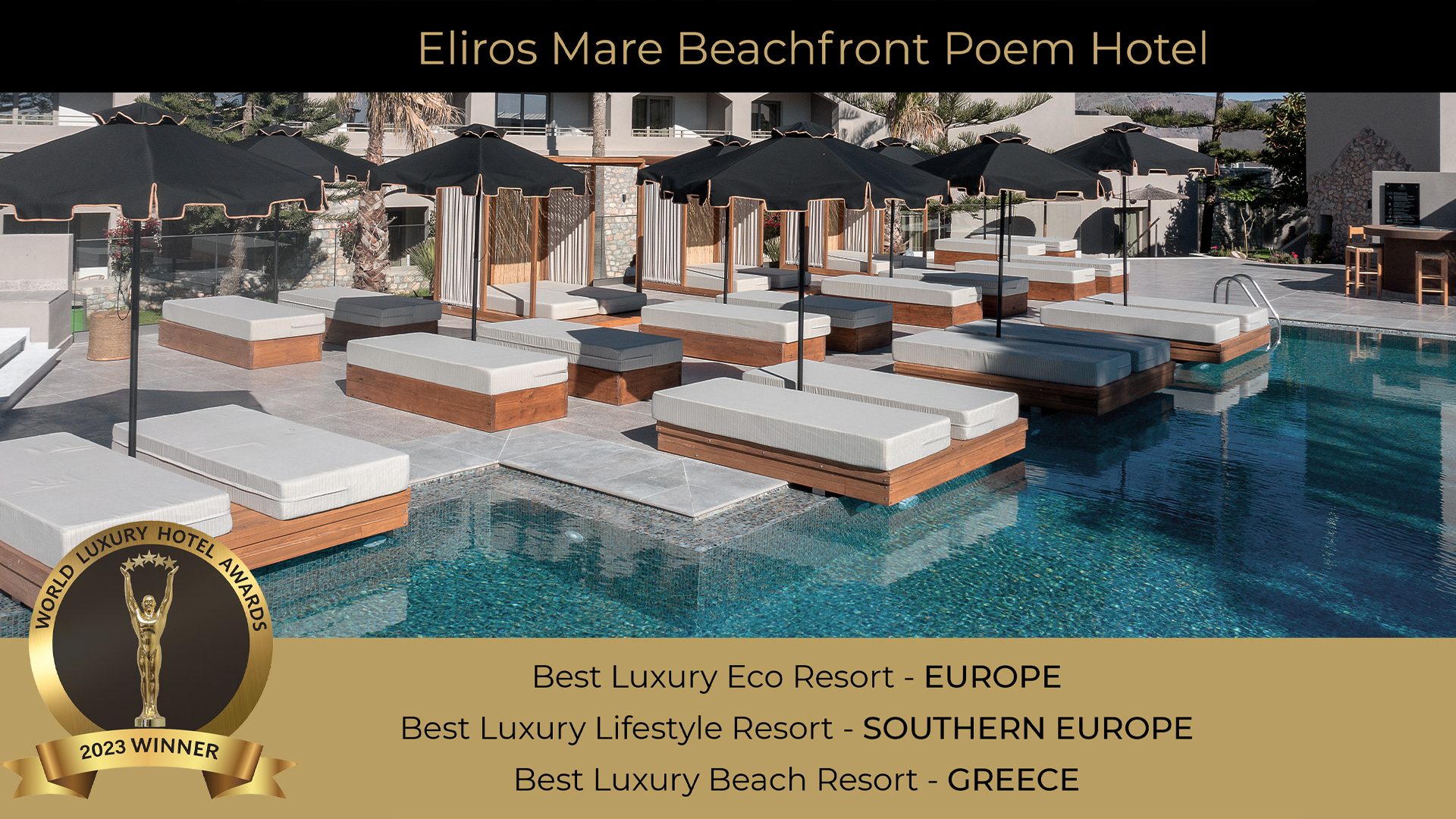 Eliros Mare Hotel At the 2023 World Luxury Hotel Awards 
Eliros Mare Hotel, a pioneer in sustainable luxury and an epitome of holistic experiences, proudly emerges triumphant at the esteemed 2023 World Luxury Hotel Awards. The hotel clinches not one, not two, but three prestigious titles: 'Best Luxury Eco Resort in Europe,' 'Best Luxury Lifestyle Resort in Southern Europe,' and 'Best Luxury Beach Resort in Greece.' These awards underscore Eliros Mare Hotel's commitment to redefining luxury hospitality while prioritizing sustainability and guest-centric experiences.
The World Luxury Hotel Awards, a benchmark of excellence in the global luxury hotel industry, recognizes Eliros Mare Hotel's exceptional dedication to providing guests with a multifaceted experience that seamlessly merges luxury, sustainability, and a unique lifestyle, all against the stunning backdrop of the Grecian coastline.
The hotel's unwavering commitment to eco-conscious practices, coupled with a commitment to a distinctive lifestyle experience, has made it a quintessential destination for travelers seeking a balance between luxury and sustainability.