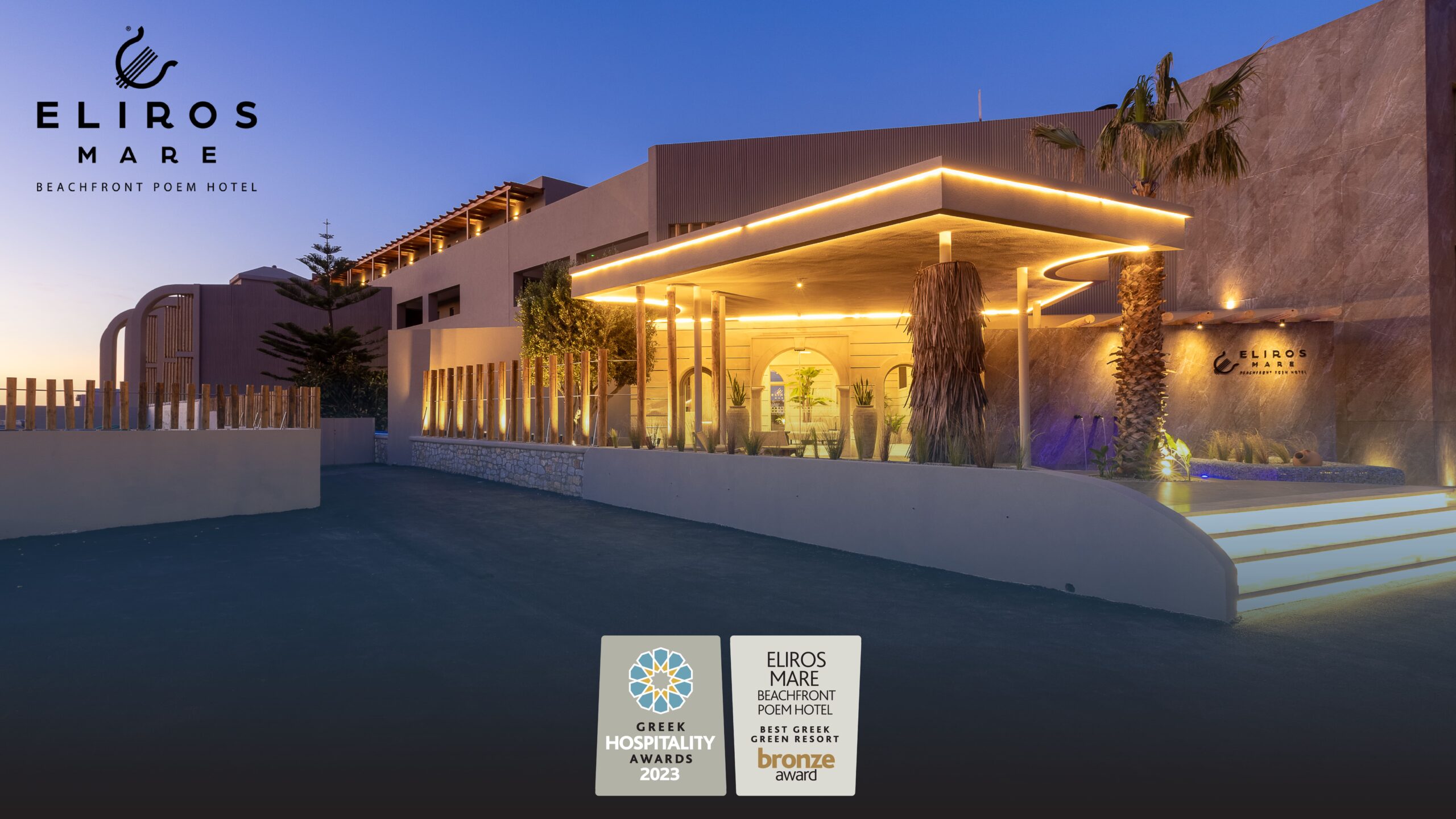 Eliros Mare Hotel Awarded at the Greek Hospitality Awards 2023
Eliros Mare Hotel, proudly announces its recent success at the prestigious Greek Hospitality Awards 2023. The hotel has been honored in the coveted category of Best Greek Green Resort.
The Greek Hospitality Awards, renowned for recognizing and celebrating excellence in the hospitality sector. Eliros Mare Hotel stood out amongst a competitive field, showcasing its commitment to sustainability, eco-conscious practices, and innovative green initiatives.
Reflecting a dedication to environmental responsibility and sustainable tourism, Eliros Mare Hotel has continually demonstrated a holistic approach towards green practices, setting a benchmark within the industry. From the implementation of energy-efficient technologies to waste reduction strategies and the promotion of local products, the hotel has prioritized eco-friendly operations without compromising on luxury and guest experience.
Eliros Mare Hotel extends its gratitude to the Greek Hospitality Awards for this esteemed recognition and thanks its guests, staff, and partners for their unwavering support and dedication to the hotel's sustainable initiatives.