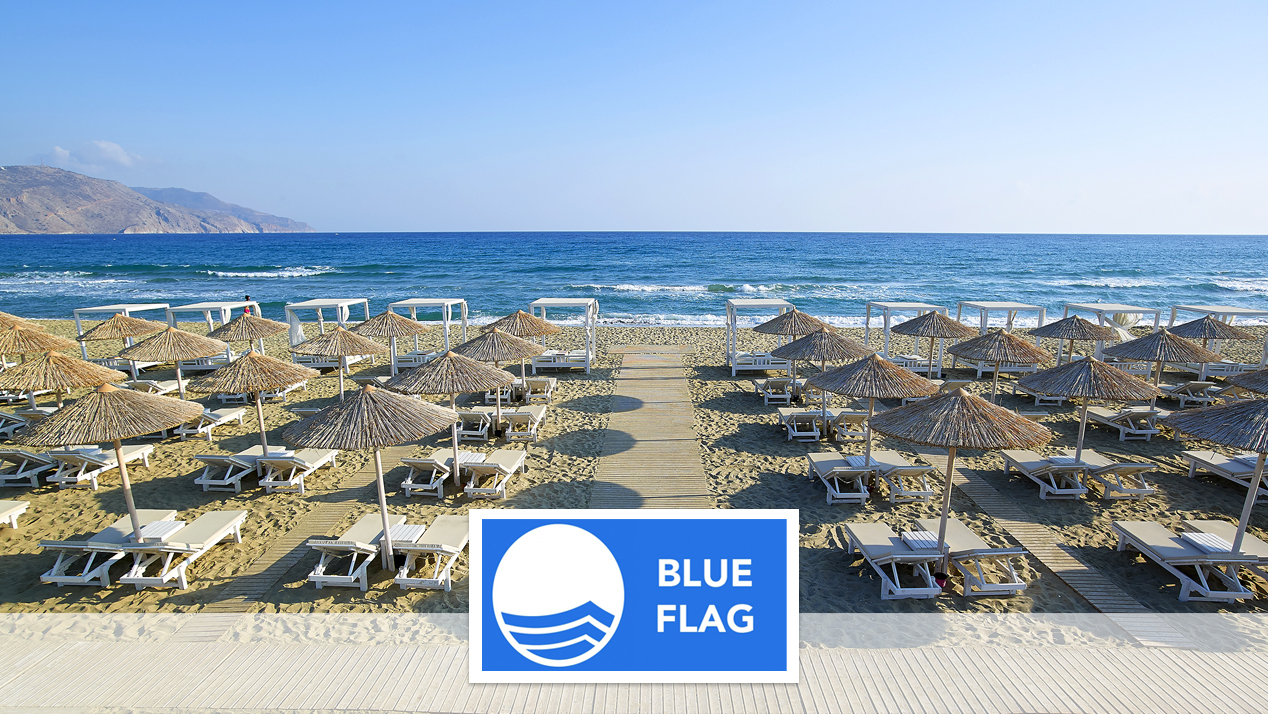 BLUE FLAG 2022 AWARD TO KAVROS BEACH OF ANEMOS LUXURY GRAND RESORT & SPA
Anemos Luxury Grand Resort & Spa – Blue Flag 2022
We are delighted to announce that Anemos Luxury Grand Resort & Spa is being recognized with the worldwide Blue Flag 2022 Award for Kavros Beach, a certification we hold for 6 years in a row!
Kavros Beach is an organized sandy beach in Georgioupolis, just under Anemos, which provides much-needed serenity in the north of Crete Island. Every summer, visitors can enjoy the crystal-clear waters of the Aegean while lounging at our gazebos, sunbeds & umbrellas for the ultimate relaxation experience. Furthermore, our hotel offers personalized services to make the guests' day in the sun more enjoyable with our beachside facilities.
Our goal is to preserve the natural environment of Anemos while we offer you the best possible service in Georgioupolis, Chania, Crete. For that reason, the hotel's beach is annually recognized by the Foundation for the European Education for its clean, organized, and safe environment. We do our part to protect the surrounding Mediterranean beauty, so we can enjoy it together for many future summers!