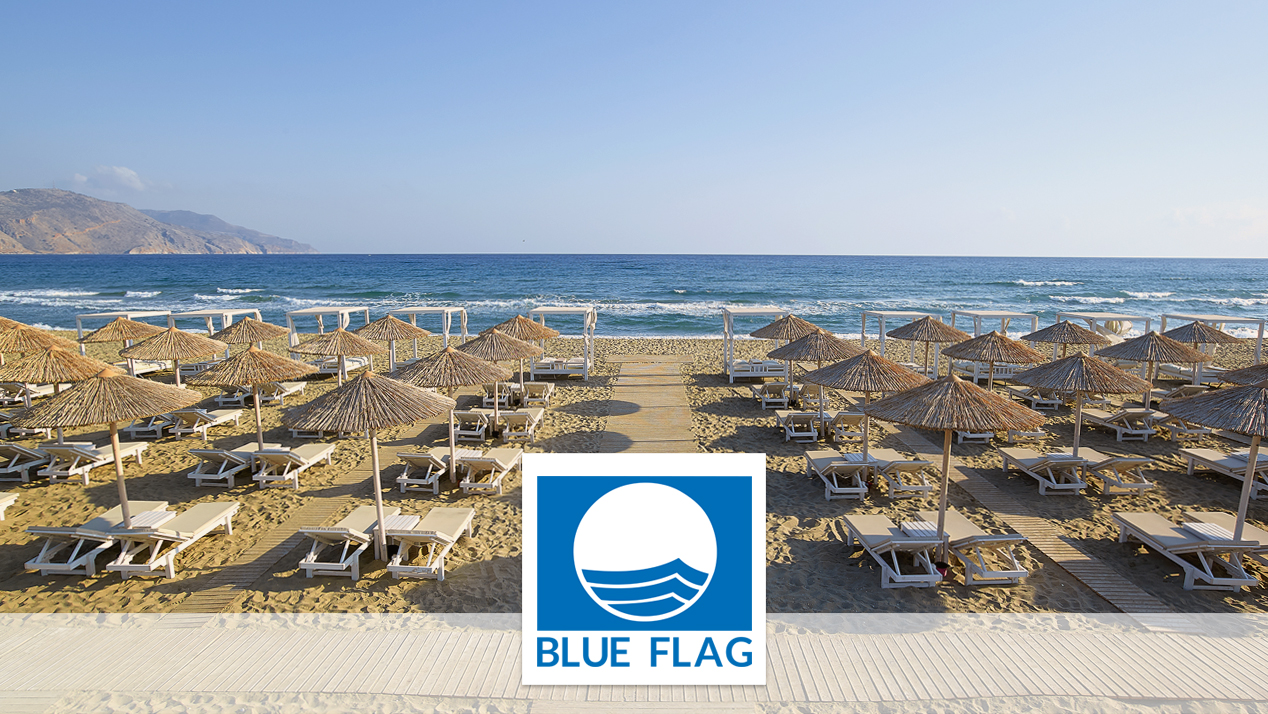 ANEMOS LUXURY GRAND RESORT & SPA HONORED WITH BLUE FLAG 2023 AWARD FOR KOURNAS BEACH
Anemos Luxury Grand Resort & Spa
Anemos Luxury Grand Resort & Spa has been honored once again with the prestigious Blue Flag 2023 Award for Kournas Beach, marking seven consecutive years of this esteemed recognition.
Located beneath Anemos, Kournas Beach is an organized sandy beach in Georgioupolis, offering visitors a serene retreat in the scenic north of Crete Island. Guests can bask in the Aegean's crystal-clear waters with an ultimate relaxation experience provided by our gazebos, sunbeds, and umbrellas. Additionally, Anemos Resort provides guests with individualized service and convenient amenities in a tranquil coastal setting, enhancing their beachside enjoyment.
Every year, we strive to preserve the natural environment of our adjacent beach alongside the highest level of service. As a result, Kournas Beach consistently earns recognition for its hygiene status, organization, accessibility, and safety. It is our pride and pleasure to contribute to preserving the Mediterranean's natural beauty so that we may continue to enjoy it for many years to come.
We extend our gratitude to the Blue Flag organization for acknowledging our ongoing dedication to maintaining Kournas Beach's pristine quality. Our team is motivated to continue delivering exceptional experiences to our guests while upholding our commitment to environmental sustainability in Georgioupolis, Chania, Crete.