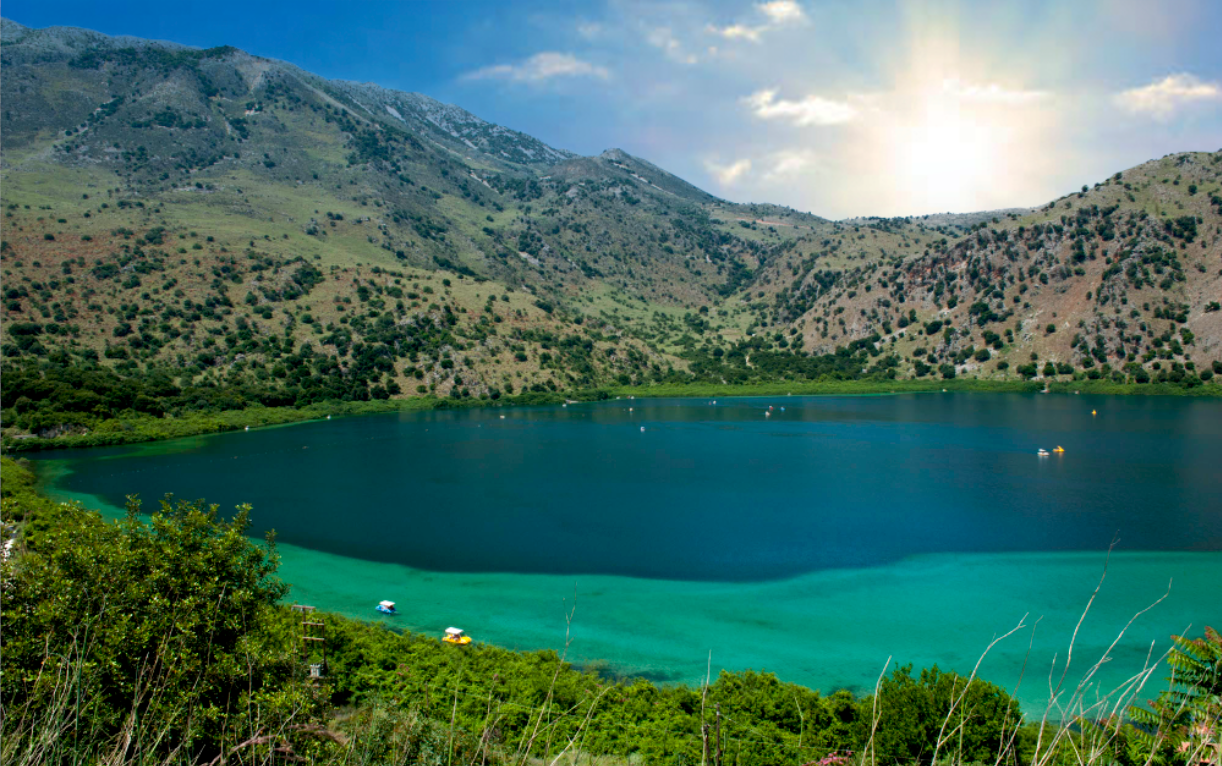 A Greek Paradise for Families: Exploring Georgioupolis, Crete with Kids
A Greek Paradise for Families: Exploring Georgioupolis, Crete with Kids
Picture this: you're planning a family vacation to a Mediterranean paradise, and you're in search of the perfect blend of relaxation, adventure, and culture. Look no further than Georgioupolis, a charming coastal town nestled on the Greek island of Crete. This idyllic destination has everything you need to create unforgettable memories with your loved ones. In this blog, we'll take you on a virtual tour of Georgioupolis, highlighting a range of family-friendly attractions and activities that will make your vacation a dream come true.
1. Georgioupolis Beach: Sun, Sand, and Family Fun
Start your family adventure at Georgioupolis Beach, where pristine sandy shores meet the crystal-clear waters of the Mediterranean. The shallow and calm sea here is perfect for kids to swim and splash around safely. You can also rent paddleboats or kayaks to explore the coastline together, or simply relax on the sunbeds while the little ones build sandcastles.
2. Lake Kournas: A Natural Wonderland
Just a short drive inland from Georgioupolis, you'll discover Lake Kournas, the only freshwater lake in Crete. This serene oasis offers a peaceful escape from the beach crowds and provides an opportunity for an eco-friendly paddleboat ride. The children will be fascinated by the diverse aquatic life, and you can enjoy a leisurely picnic along the shore.
3. Kournas Horse Riding Center: Equestrian Adventures
For families with horse-loving kids, the Kournas Horse Riding Center is a must-visit. Located near Lake Kournas, this center offers horseback riding excursions suitable for riders of all skill levels. Younger children can enjoy pony rides, while older kids and adults can embark on guided tours through the picturesque Cretan landscape.
4. Botanical Park & Gardens of Crete: A Nature Immersion
Just a short drive from Georgioupolis, you'll find the Botanical Park & Gardens of Crete, a natural wonderland that will captivate both young and old. Stroll through beautifully landscaped gardens, admire exotic plants, and meet local farm animals. Kids will love the interactive exhibits, and you can enjoy a peaceful moment in the shade of centuries-old trees.
5. Aqua Creta Limnoupolis: Splish Splash Water Park
No family vacation is complete without a day of aquatic fun, and Aqua Creta Limnoupolis, located in the nearby town of Chania, delivers just that. This water park boasts thrilling water slides, a lazy river, and a wave pool. It's a fantastic way to beat the heat and keep the children entertained for hours.
6. Greek Mythology in Knossos
For a dose of culture and history, take a day trip to the ancient Minoan ruins of Knossos. While exploring the labyrinthine palace of King Minos, you can introduce your kids to the captivating world of Greek mythology. Let them imagine the legends of the Minotaur and Theseus as they explore the ancient passages and chambers.
7. Family-Friendly Dining
Georgioupolis offers a wide range of family-friendly dining options. From traditional Greek tavernas to international cuisine, you'll find something to please even the pickiest eaters. Don't forget to try some local specialties, like souvlaki, moussaka, and fresh seafood.
Georgioupolis, Crete, is a family-friendly paradise waiting to be explored. With its beautiful beaches, natural wonders, cultural experiences, and delicious cuisine, this Greek gem has something for everyone in the family. Whether you're relaxing by the sea, embarking on adventures, or immersing yourselves in history and culture, Georgioupolis will create lasting memories that your family will cherish for years to come. So, pack your bags and get ready for an unforgettable family vacation in this Mediterranean haven!