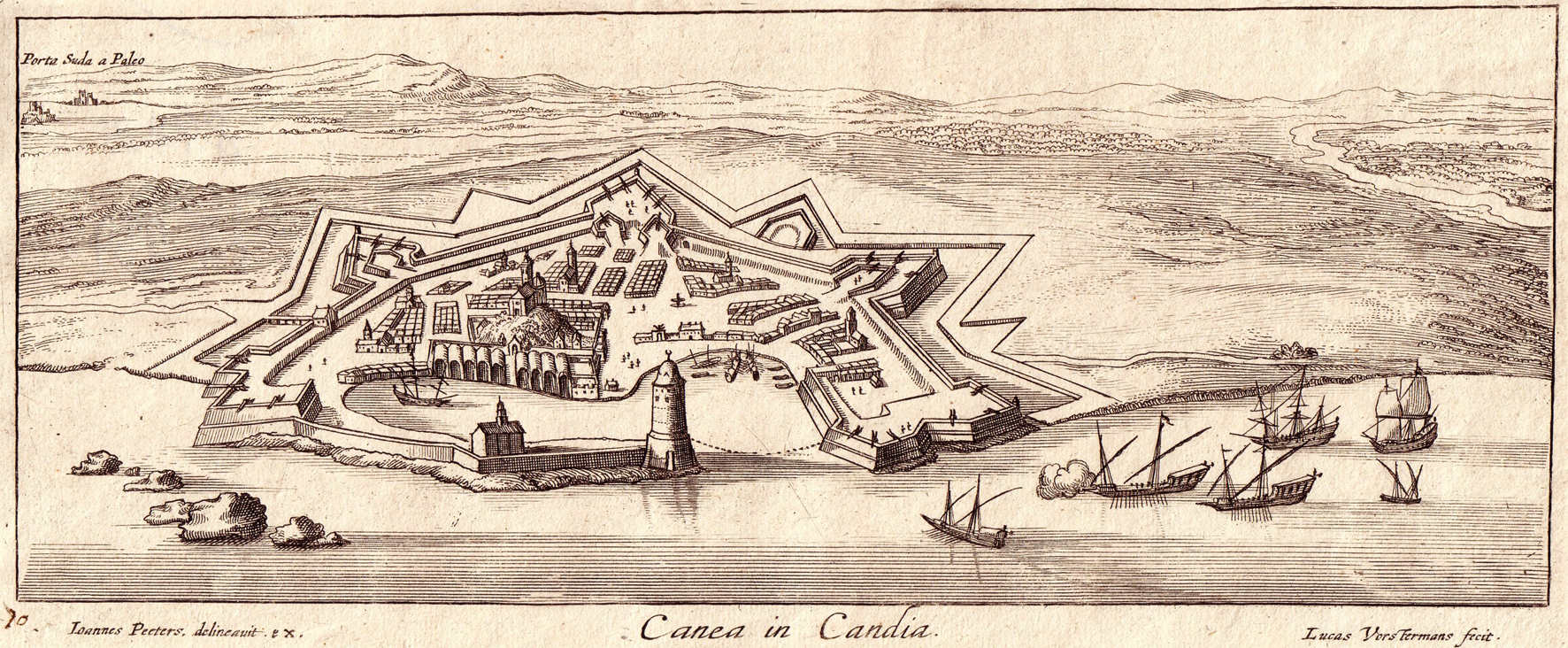 Walk like a Venetian: Exploring Chania's Old Town
Exploring Chania, Crete
To follow in the footsteps of the Venetians in Chania, Crete's Italian invaders who were responsible for building the Old Town's massive fortifications, the district of Toponas on Chania's west side is the best area to explore. Close to the port, and hemmed in between the massive west wall, the seafront, and the Old Town's main street Chalidon, Toponas is a maze of alleyways, each with a rich story to tell. So grab a street map or Google Maps and you're on your way.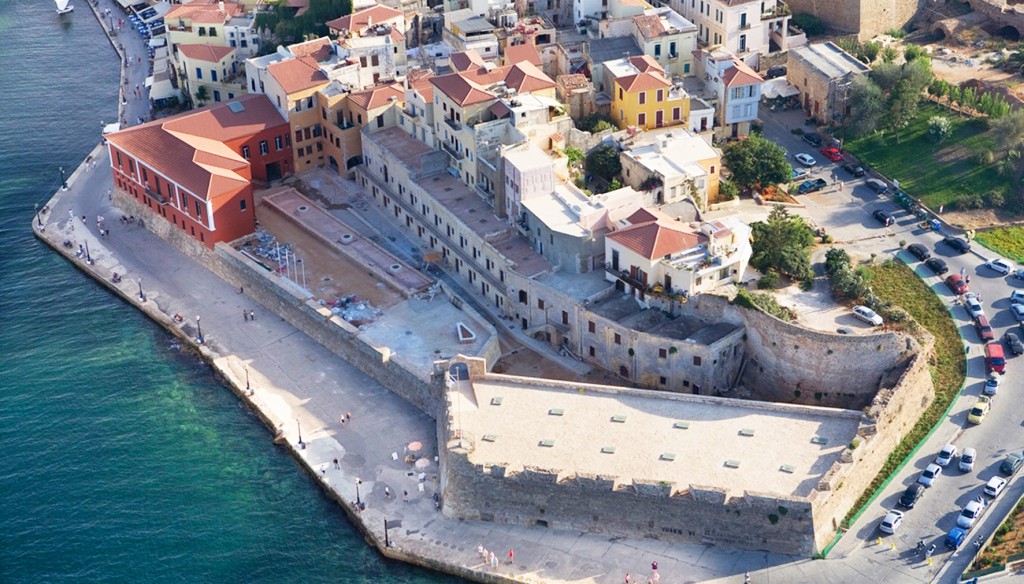 Firkas Fortress. The road on the right leads into Theotokopoulou street and Toponas.
Theotokopoulou street, which runs north to south, makes the perfect start. At its northern end lies the Venetian Church of San Salvatore – one of the main ancient gates of the city. Head into the Old Town, follow your nose and take a left into Aggelou street to see fine examples of early 17th century residential architecture on your way to the port. The entrance to Firkas Fortress is 50 metres to your left as you exit Aggelou. Construction of the fortress began in 1610 and was completed only a few years before the fall of Chania to the Turks in 1645. The site has added significance: on 1 December 1913, the Greek flag was raised here for the first time in the ceremony that marked Crete's unification with Greece.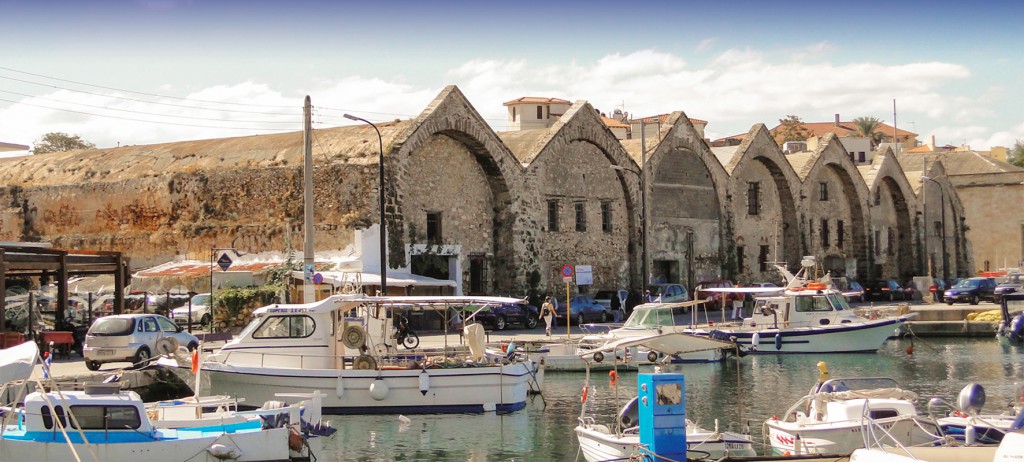 The arsenali in Chania's Venetian port were constructed in the 16th century.
Head back along the waterfront, past the domed Yali Tzami mosque which dominates the approach to the port's eastern basin. Keep walking, and you'll pass the Megalo Arsenali. Constructed by the Venetians in the 16th century in order to build their massive sea-going galleys, today the building houses the Centre of Mediterranean Architecture. Beyond are seven more arsenali that give an insight to the harbour's operations during Venetian rule. To complete your exploration, stroll along the breakwater mole to the harbour's iconic lighthouse. Built by the Venetians at the beginning of the 17th century, its minaret-style derives from its rebuilding by Crete's Egyptian rulers in the 1830s.