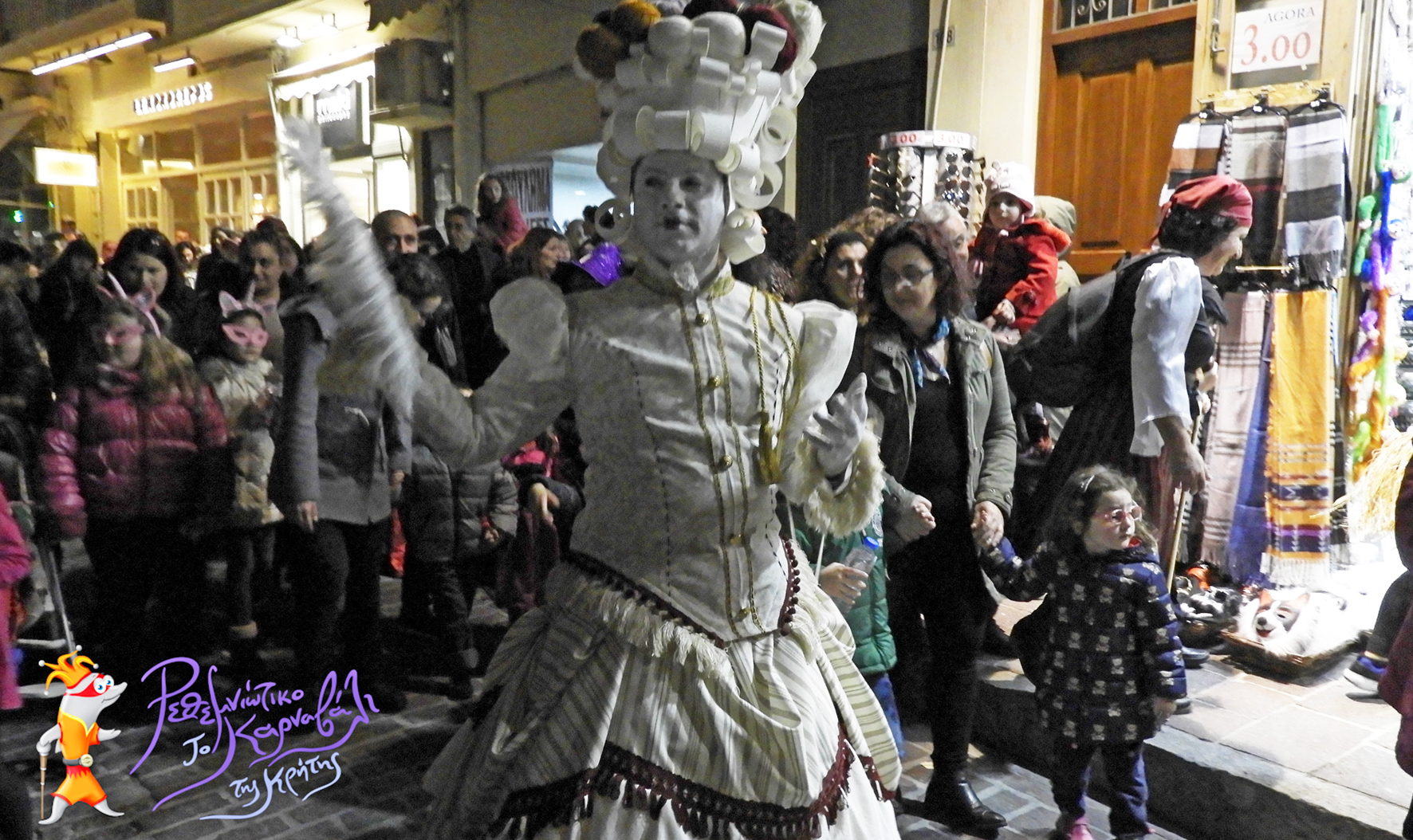 2019 Rethymno Carnival
With the 2019 Rethymno Carnival officially opened, the city is expecting more than 15,000 revellers to take part on its big weekend, kicking off on Friday March 8.
Dating back more than 100 years, the carnival is one of the biggest in Greece, and this year's theme 'Dancing in time and space' is set to inspire the usual vivid colorful celebrations. Masks, music, outrageous costumes, giant floats, and bacchanalian behavior are guaranteed. To take part in the Greek islands' largest celebration of Apokries – Greece's unique carnival season, head to Crete's third-largest city.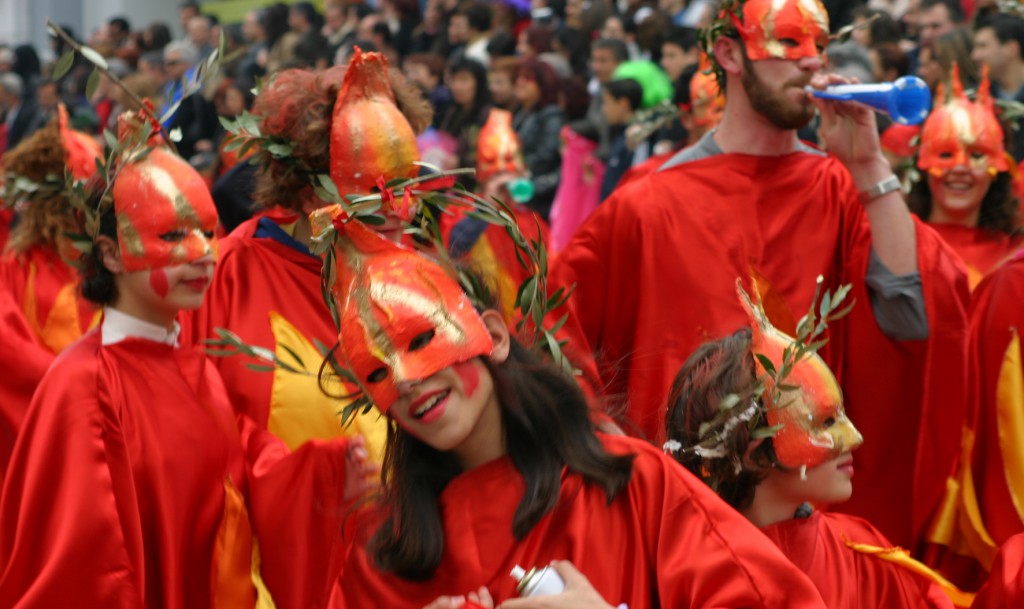 2019 Carnival Calendar
Treasure Hunt. Saturday/Sunday, February 23/24
In 2016 the treasure hunt, one of the most popular events of the Carnival calendar, was officially designated the world's largest treasure hunt, with 1418 participants taking part, and ensuring its place in top spot in the Guinness Book of Records.
Traditional Kantades (serenades) of Crete. Tuesday, March 5. Starts 7.00 pm Agnostos Square.
Welcome spring with an inspiring walk in the historic Old Town, accompanied by live traditional folk music of Crete. Look out for delicious mezedes on offer outside tavernas and experience the ancient Cretan custom of serenading.
Tsiknopempti. Thursday, February 28
The traditional Greek Orthodox custom of fasting from meat before Easter pauses on a day made for carnivores. On Tsiknopempti ('Smoky Thursday', from the smoke produced when cooking meat over an open fire), revellers enjoy a feast of barbeque delights offered by restaurants across the city.
Children's Parade. Live Concert. Saturday, March 9
Begins at Theotokopoulou at 5pm. Night Parade. 10.30pm. The evening ends with a free live concert by Kostas Doxas at Plateia Mikrasiaton.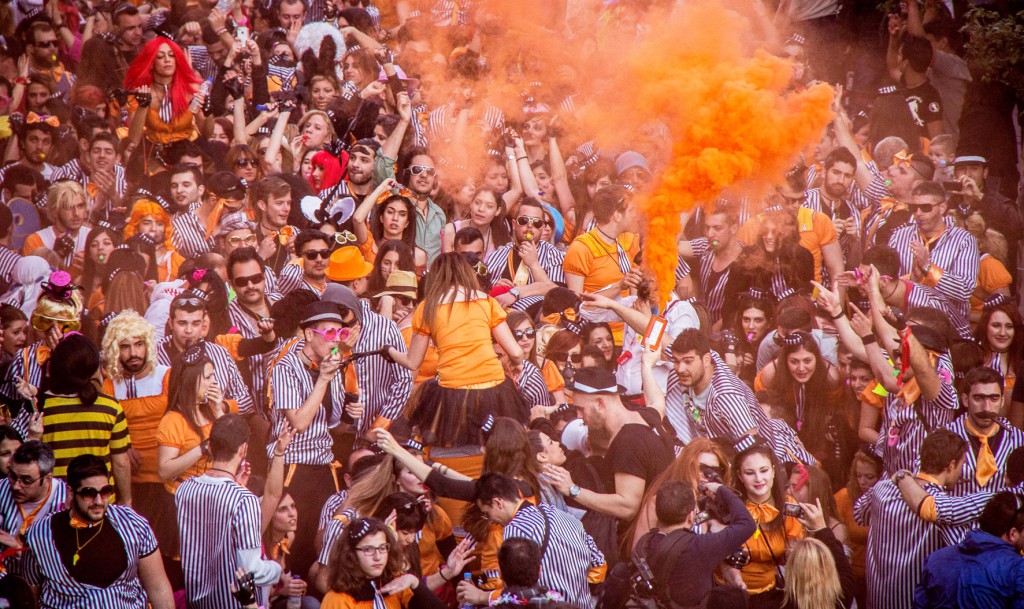 The Grand Parade. Sunday, March 10
The Carnival reaches its climax with the Grand Parade which starts at midday, setting off from Theotokopoulou. The closing ceremony takes place at 6.30pm with the symbolic burning of the Carnival King, followed by a spectacular fireworks display.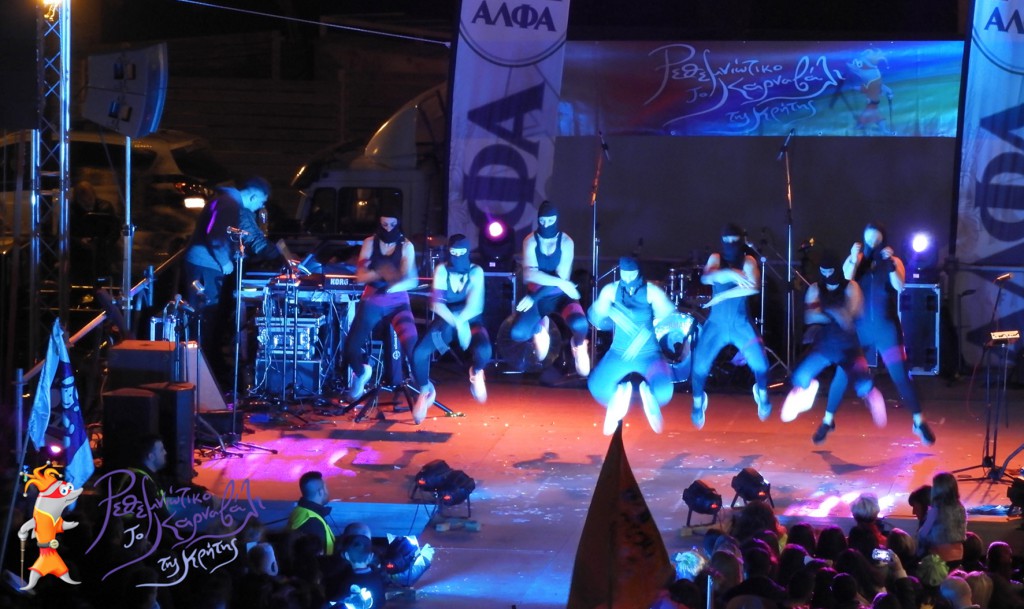 Kathari Deftera (Clean Monday), March 11
The carnival ends with one of the most important feast days across Greece. Kathari Deftera is all about leaving behind 'sinful' behavior associated with the carnival. Vegetarian delicacies like fassolada (bean soup), lagana bread, and halva are on the menu of every restaurant. Don't miss the kite flying too on the beach and elsewhere – a reflection of the colorful free spirits that make up the Rethymniot community.