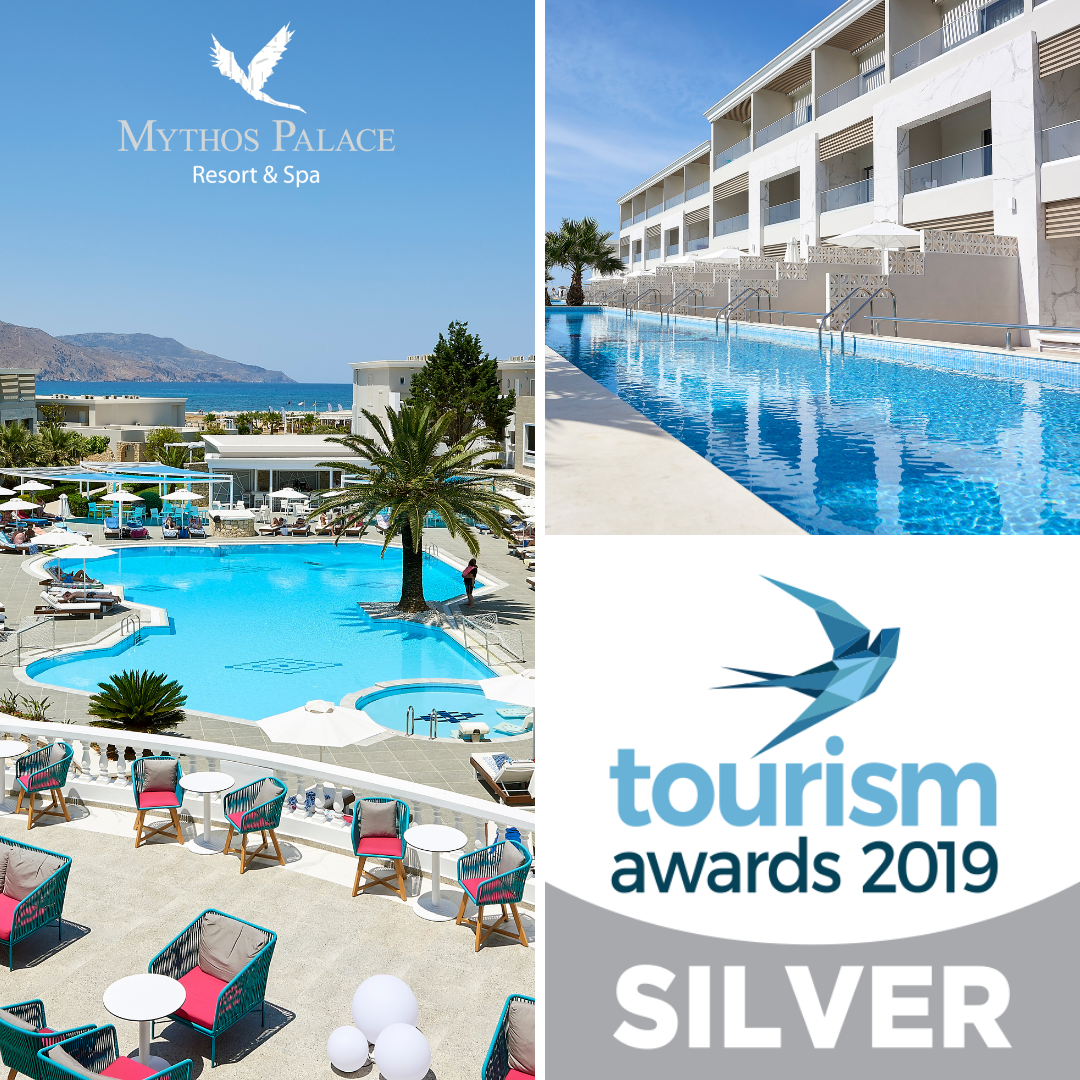 Silver Award for Mythos Palace Resort & Spa in Tourism Awards 2019
For the 6th consecutive year, the Tourism Awards event rewarded the best, the boldest, and the most innovative Greek tourism enterprises. Among the winners, Mythos Palace Resort & Spa received the Silver Award in the "All-inclusive resort" category.
The Tourism Awards 2019 ceremony was held in the Cultural Center "Hellenic Cosmos" and was attended by several Greek tourism executives & officials. This 6th annual ceremony acknowledged leading practices and innovative initiatives launched by Greek tourism enterprises and institutions.