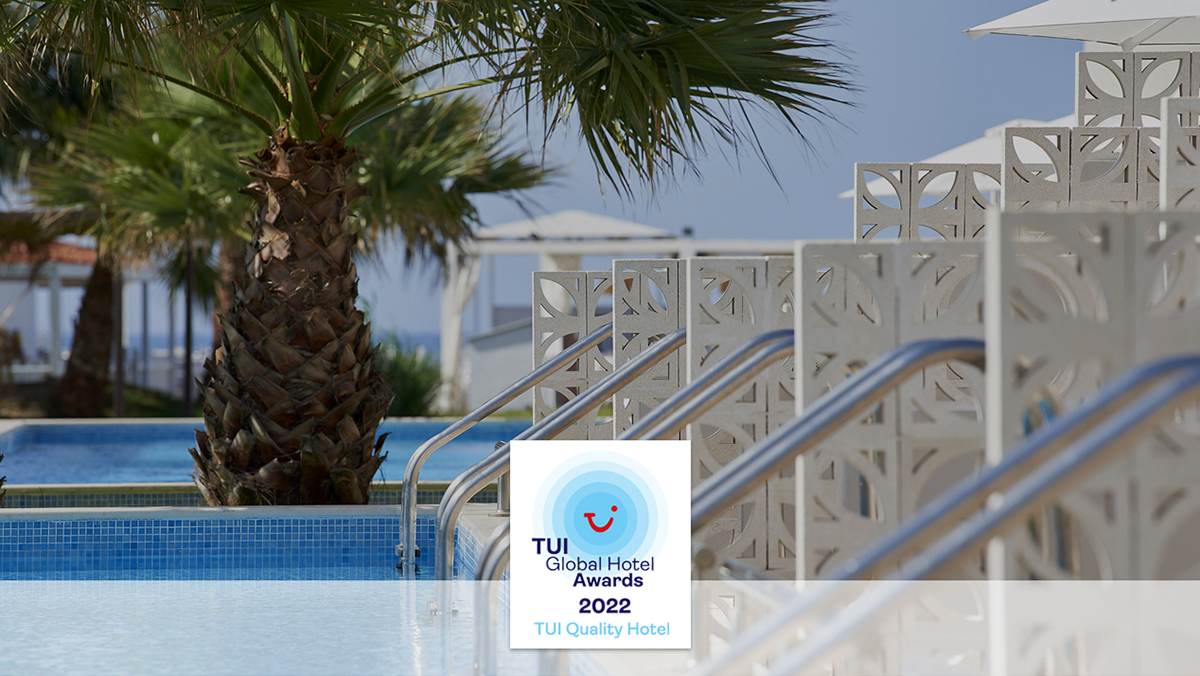 Mythos Palace Resort & Spa – TUI AWARDS 2022
Mythos Palace Resort & Spa, one of the world's leading tourism groups, has honored Mythos Palace Resort & Spa at the Top Quality Awards 2022!
Through in-depth guest surveys that detail longtime satisfaction, we ranked among the best of the best with an average score of 8.7 and above, ensuring our spot on the most popular hotel list. Adhering to strict safety protocols and quality hospitality status has awarded us with prestigious accolades, which we share fondly with our guests around the world.
Thank you for the love and appreciation you show us every year via your valuable feedback, motivating us to offer an even better experience each time you visit us in Georgioupolis, Chania, Crete. Our Myth stays strong with you!