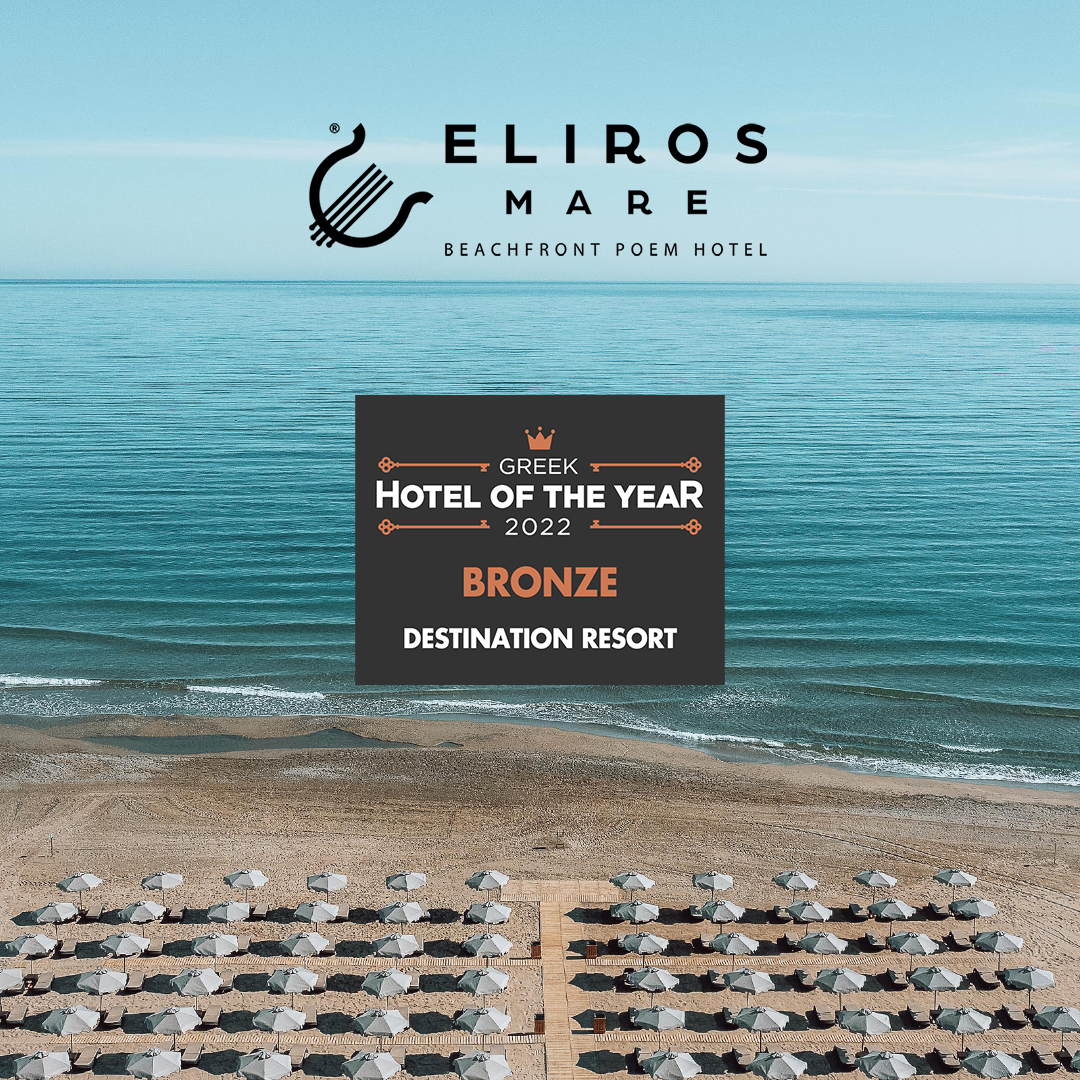 Greek Hotel of the Year Award For Eliros Mare Hotel
Eliros Mare Hotel has the utmost honor to report that we have been distinguished by Greek Hotel of the Year Awards 2022 in the category "Best Destination Resort".
Focused on excellent hospitality service and inspiring design, celebrate the establishments that provide a unique destination to their guests. The awards took place on Tuesday 30rd March where Eliros Mare was awarded Bronze for "Destination Resort" through a committee of industry professionals.
We are very proud to be recognized among the best destinations in Greece. Our Eliros Mare team can't wait to welcome you on the 29th April for another memorable summer in our beachfront retreat!
Thank you for being a part of our journey to Greek Hospitality Excellence, as we continuously strive to offer top-quality services in Georgioupolis, Chania, Crete.