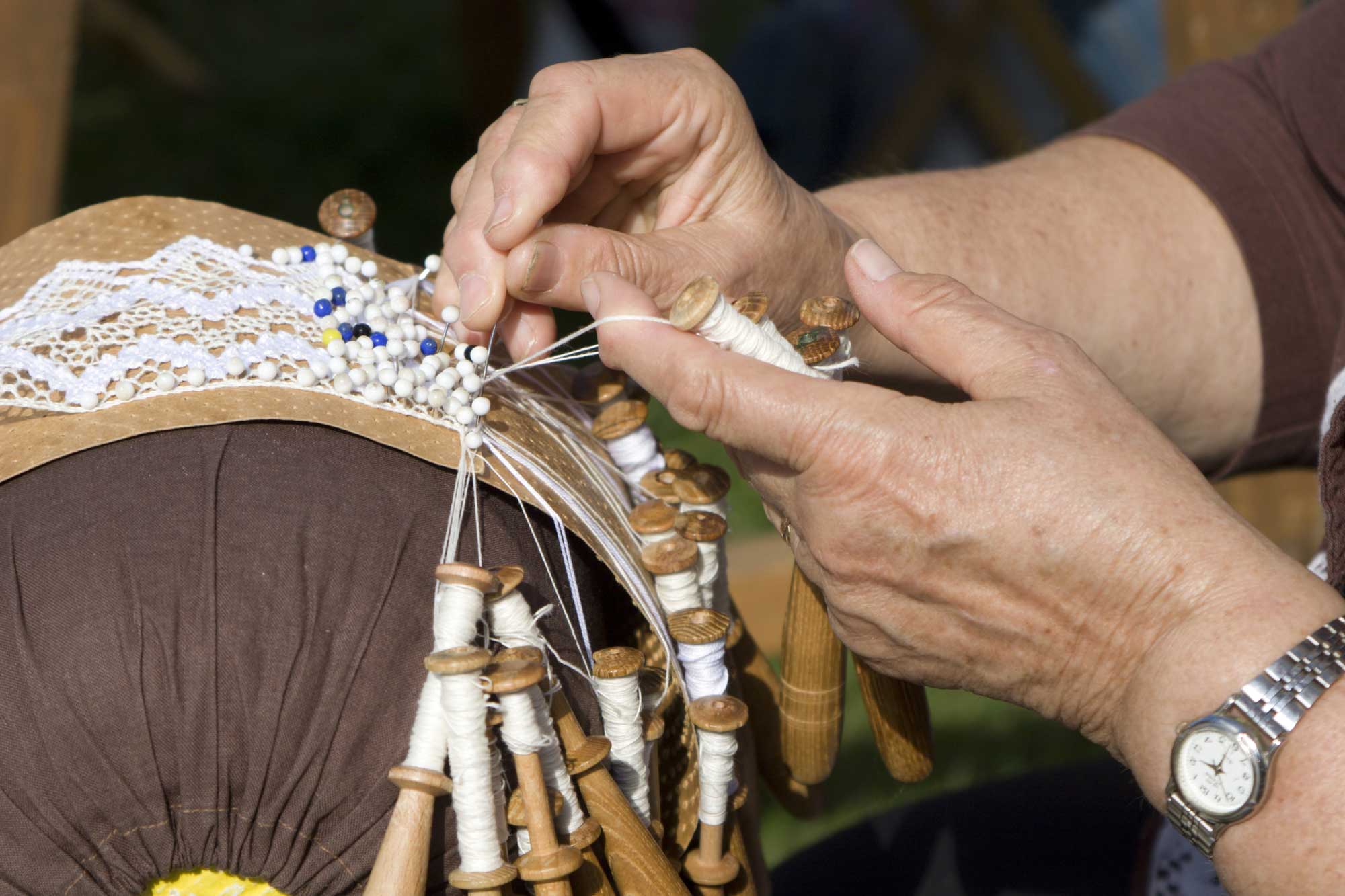 Four Traditional Crafts of Chania
Crete's Handcrafted Traditions
Crete is famous for handcrafted tradition since the time of the Minoans. Most people visiting the island do not realize that the advanced Bronze Age civilization was built upon a sustainable agrarian society that supported huge palaces and stunning advancements. Moreover, it is this rural heritage that is carried forward in the local handicrafts we find in and around Chania today.
In Chania Prefecture, you will find traditional crafts such as leather boots, woven rucksacks, woven carpets, knives, glazed ceramics, and jewelry of fantastic quality and originality. Moreover, in the city of Chania, you'll find some of the most exquisite handicrafts anywhere in Greece, and especially ceramics, Cretan knives, and leather work.
Leather
Chania is famous for its leather handicrafts, and especially traditional Cretan boots. The best place to find these boots and other leather goods is on the shoemaker street Stivanadika, off Halidon Street. This leather bazaar attracts numerous visitors, and many companies organize guided tours in this area to inform tourists about the long tradition of tannery in Chania. It's still possible to have custom made boots and other items made to order by traditional leather artisans. Visitors can also find a wide variety of handmade sandals, belts, handbags, and leather apparel.
Knives
Cretans love their traditional knives for their usefulness and beauty, but also as status symbols from times of old. The knife is a symbol of a person's ability to defend himself, and Cretans cling to this seemingly pugnacious tradition. The knives are also an essential element in the Cretan folk costumer, for both men and women.
In Chania, you will find some of the best examples of traditional Cretan knives. Check out the several traditional knifemakers on Sifaka Street, also on Stivanadika Street, and select stalls in the various market areas in Old Town.
As always, be wary of cheap imitations for there are many. For the purist, find a knifemaking company like Skalithakis, which creates true art since 1938, and take home a real Cretan treasure.
Lace
On the gentler side of tradition, Chania is also famous for lace-making. Known as kopaneli, which appeared on the island in Byzantine times. Crafting kopaneli is a specific process, that requires time, patience, and great skill. Technically, the Cretan bobbin lace is made interweaving silk threads with 14 special wooden tools that are called kopanelia. According to the Historical Museum of Greece,
"Bobbin lace (kopaneli) is a traditional lacemaking technique dating from the Renaissance, which appears in variation in Crete. Wooden bobbins (kopanelia) are used to braid the threads on a special lace pillow (kousouni) or a wooden casket (kasselaki)."
The craft is alive and well, and you can admire the mesmerizing process of kopaneli lace-making at the Women's Cooperative in Gavalohori, a hamlet set on Cape Drapanos in Apokoronas, about 30 km east of Chania. The Folklore Museum of Gavalochori exhibits a Cretan bridal dress made 100% from kopaneli lace.
Ceramics
Those who visit Crete with a penchant for Minoan history will be interested to know there are still two villages left in Crete where the traditional earthenware "pithoi" made famous by early Cretans are crafted.
For those unfamiliar, pithoi are enormous food storage jars the Minoans and successive Cretans used for saving everything from olive oil to grains. In modern times, Cretans use the vessels less. Even if you are not in the market for a large Minoan pithoi for your home, you will find a wealth of small pottery objects to take home as authentic Cretan souvenirs. There are several shops and workshops in Chania, some of which are family businesses with a long tradition.
Alternatively, you can visit the Verekinthos Arts and Crafts Village, which is south of the bay of Souda, about thirty minutes drive from Georgioupoli. Here there are several workshops producing ceramic pots – or "tsikalia." You can also visit Verekinthos to purchase glassware, art like sculptures and paintings, leather goods, decorative objects, and traditional musical string instruments.