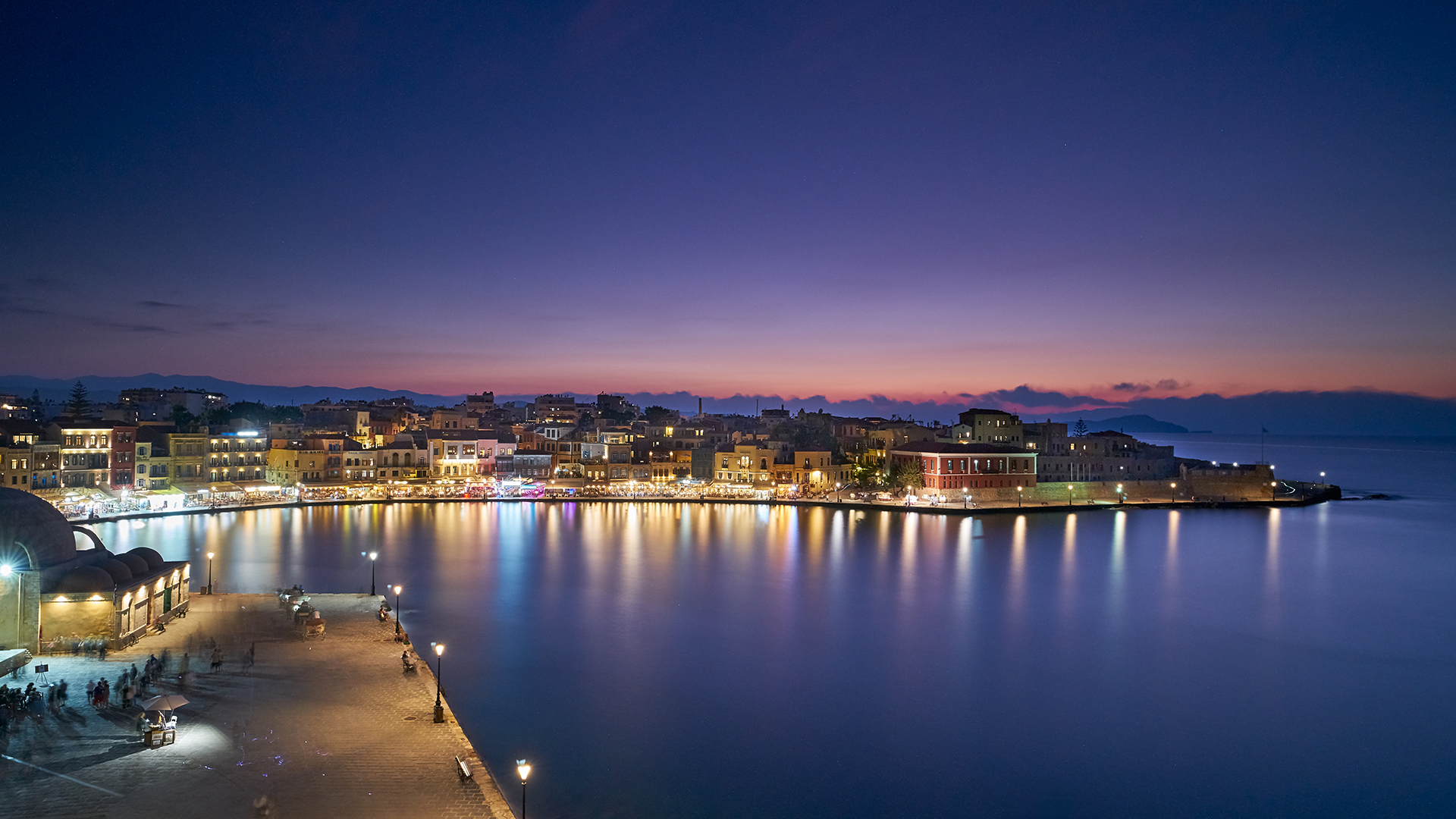 Chania: One of the most picturesque cities in Greece
located in the northwestern part of the island. The city's splendid setting and rich history, the picturesque nearby villages and exotic beaches – all combine to leave a powerful impression on its visitors. One of Greece's most beautiful and charming cities, Hania is also a paradise for those who appreciate great food. Take a stroll through the winding streets of the old quarter; visit a museum, or just admire the wonderful old buildings, which comprise one of the most interesting collections of Ottoman and Venetian architecture anywhere in the world – thanks to the city's complicated history of occupation by different Mediterranean powers throughout history.
Any visitor to Chania is eventually and irresistibly drawn to the old Venetian harbour – with its working lighthouse and its countless cafés, tavernas, bars and restaurants. The cultural scene is enlivened by the city's numerous museums and galleries, the harbour's impressive stone arsenals and defensive works – and so much more to experience and explore.