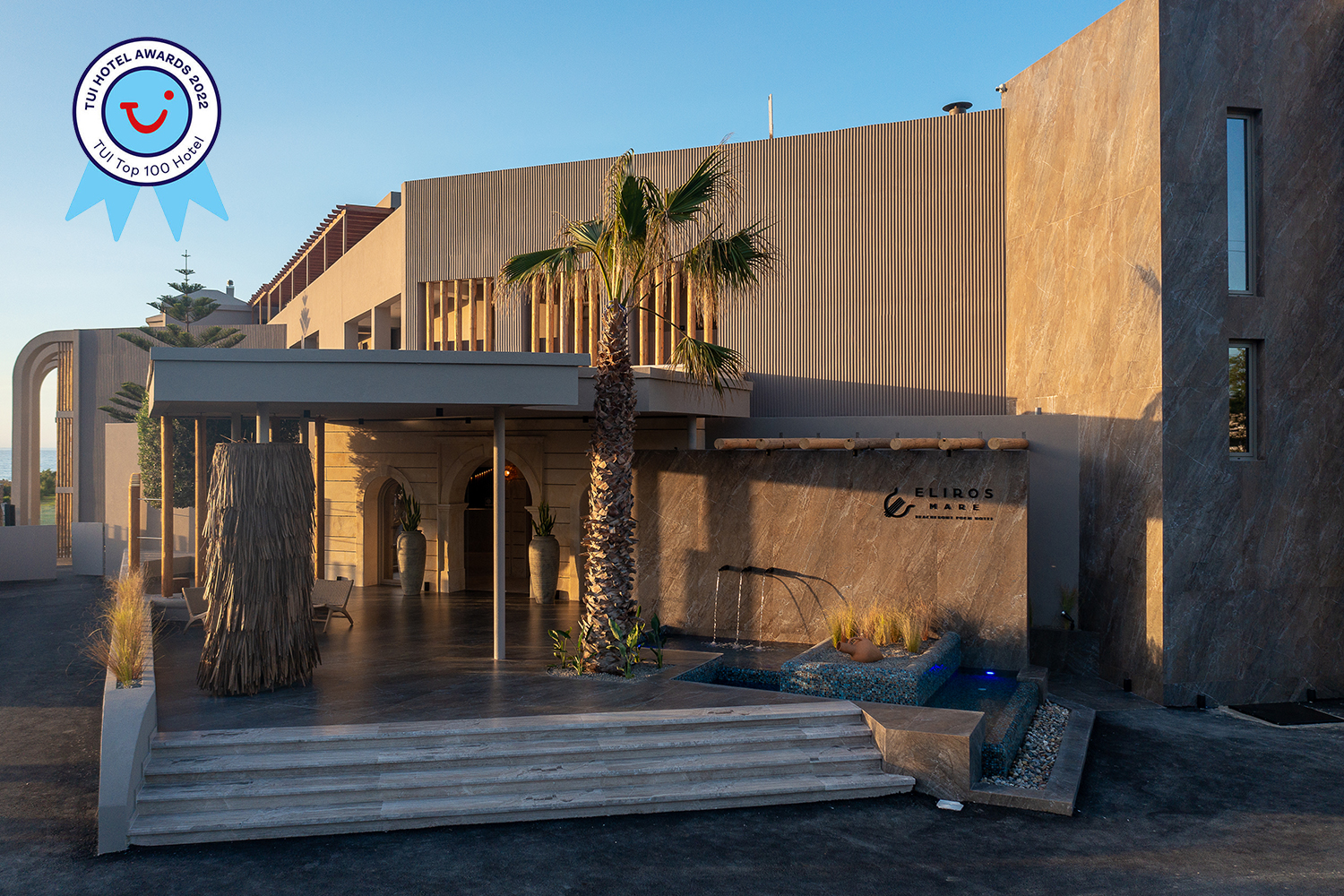 Eliros Mare Hotel – TUI TOP 100 HOTEL 2022
Eliros Mare Hotel, one of the world's leading tourism groups, has honored Eliros Mare Hotel at the TUI Awards 2022 with the TUI Top 100 Hotel distinction!
TUI Top 100 Hotel is the highest award that a TUI hotel can achieve, as the winners are chosen directly by the guests. It stands for everything that makes a TUI holiday perfect: great attention to detail, first-class service, and outstanding gastronomy.
We warmly wish to thank TUI guests for their love and appreciation they show us every year via their valuable feedback, motivating us to offer an even better experience each time they visit our beachfront retreat. Get ready for more poetic summer stories to come!