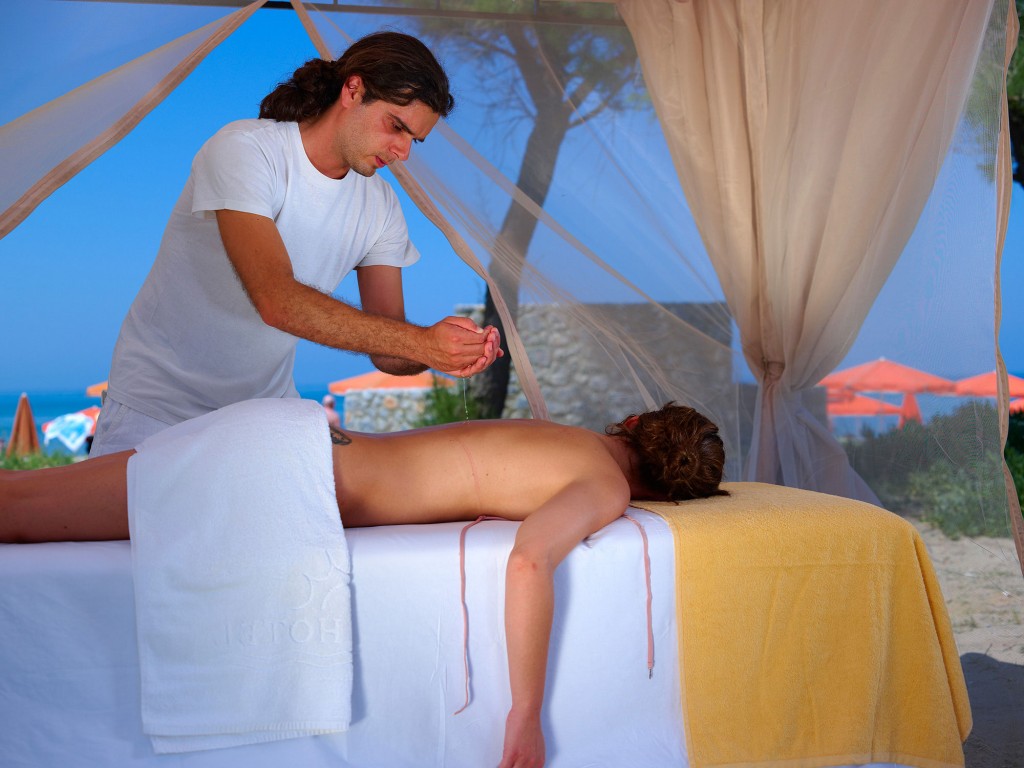 Wellness at Eliros Mare Hotel in Georgioupoli
Eliros Mare Hotel in Georgioupoli offers excellent wellness services. All guests can benefit from a relaxing massage at Eliros massage Cabana by the beach. For guests who want more, sister hotel Mythos Palace Resort & Spa has even more on the offer.

Eliros Mare offers its guests a relaxed environment on the Blue Flag Kavros Beach, one of the best beaches in the Chania regional unit. It is a great destination for couples and families vacationing on Crete who want affordable luxury and unsurpassed hospitality in the true spirit of Cretan philoxenia. Although Eliros Mare Hotel doesn't have a spa, guests can enjoy professional massages on the beach, in specially designed cabanas that allow the fresh air to add a plus of wellness to the entire experience.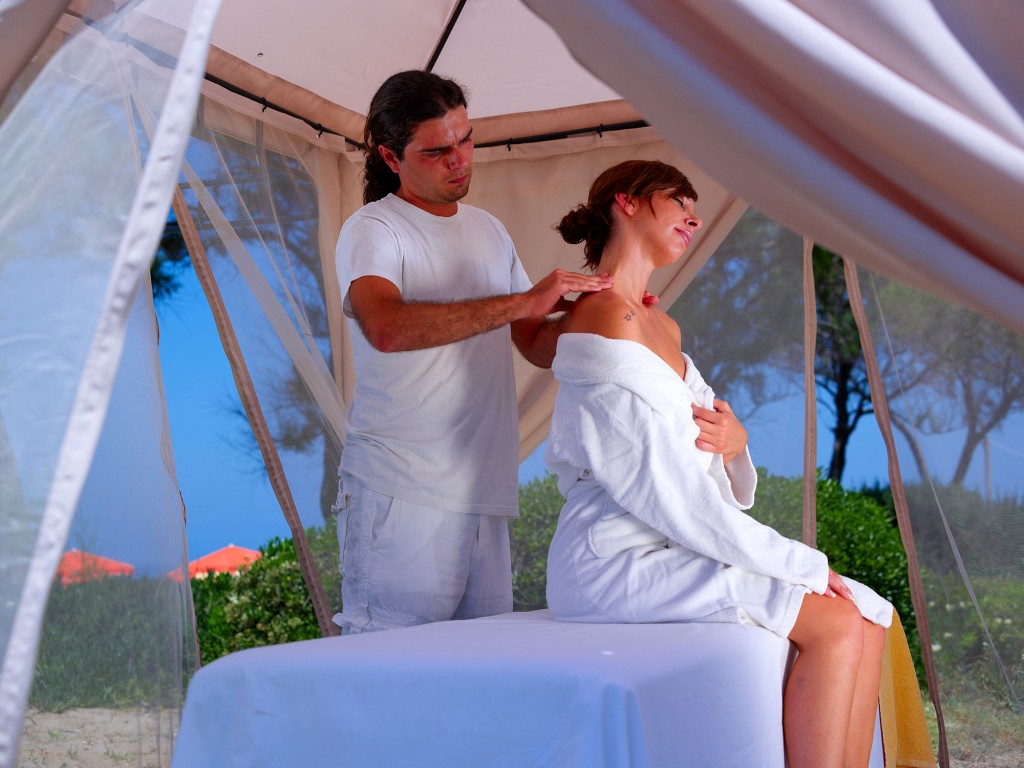 For guests interested in a complete spa experience, Eliros Mare's sister hotel Mythos Palace Resort & Spa is just 150 meters away. It has a fully-functional spa, with a grand indoor swimming pool, three massage rooms, sauna, Jacuzzi, hammam (Turkish bath), and a well-equipped fitness center. The Aphrodite Wellness Spa Center at Mythos Palace Resort offers a variety of treatment packages, including after-beach facials, professional manicures and pedicures with soothing treatments that hydrate your skin, acupressure, reflexology, reiki, aromatherapy, cellulite treatments, chocolate therapy, and the Aphrodite Wellness Spa Center signature Mediterranean massage.
The Mediterranean massage makes use of the liquid gold of the island, extra virgin organic cold pressed olive oils, as well as Cretan honey, and legendary Cretan herbs, as an added plus of originality. This treatment will give your body and mind a fresh start, helping you relax, in a profound state of well-being. It features a deep back and foot massage inspired by Greek traditions that trace back to the Minos culture.
Besides massage treatments, guests at Eliros Mare Hotel can also make use of the large pool of the hotel for swimming, as well as specialized daily fitness programs, including aerobics, aqua gym (sea or pool), Pilates, and yoga. Sports activities at Eliros Mare Hotel include beach volley, beach soccer, tennis, and ping-pong. You can always join a hiking tour from Mythos Palace to Kournas Lake when you stay at Eliros Mare Hotel, or check what other activities are available when you are staying with us. Many of these services are complimentary.