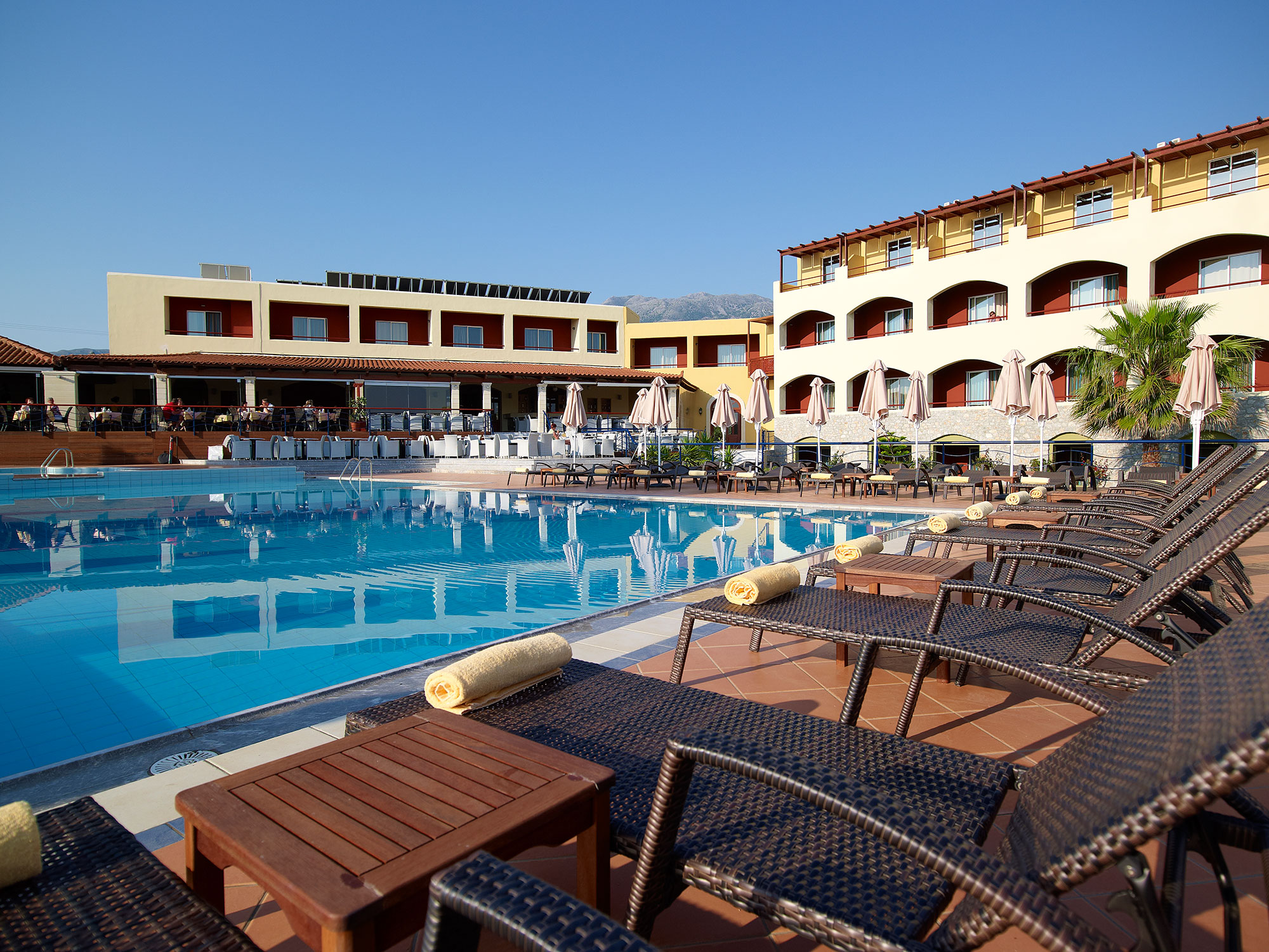 Eliros Mare, Cretan Gem on Kavros
A hop from Rethymno, and in close proximity to Georgioupolis, Kavros beach emerges like the new go-to getaway for peaceful, blissful moments. Eliros Mare is a contemporary-chic resort on this Blue Flag beach, the destinations for those looking for sophisticated luxury, with authentic Cretan hospitality.
And you can easily see why:
Consider this the perfect place to rekindle romance, especially when you book a Double Sea View room, which promises spectacular vistas, modern comfort, and all the luxury amenities to make your stay truly memorable.
Dining is always an experience in our restaurants, because Crete is a cradle of cuisines, with unmistakable flavors. Fine raw local ingredients, cooked with imagination and respect towards authentic Cretan traditions, result in delicious dishes. Besides traditional Cretan cuisine, the restaurant also offers Greek specialties, and international faves. We have an a la carte restaurant, a beach snack bar, and a pool bar, all offering exceptionally fresh culinary delights. Can you imagine spending a sunny afternoon better than dining with us?
But Eliros Mare is many things for different people. Even active travelers find here their perfect Cretan home-away-from-home, with daily fitness program including aerobics, aqua gym, Pilates, and yoga, but also beach-volley, beach-soccer, Ping-Pong, tennis, and even dance. For those who also want to explore the area, we organize hiking tours from the Mythos Palace to Kournas Lake.
Worry not, if you are in for a lazy afternoon, you never need to leave the resort's grounds. We'll treat you like a VIP – just call the concierge. And, when the summer sun tries to defy you, splash around in one of our pools, and emerge out of the water refreshed, ready to welcome the sunset.
Finally, there's also a spa, with a plethora of wellness programs. Book the Eliros massage Cabana for a massage that will totally revitalize you. If you need even more, visit the Spa Center of at our Mythos Palace resort, which is located 150 meters from Eliros Mare, and offers personalized care, health and beauty,and modern facilities including sauna, reiki, hammam, indoor pool, and jacuzzi.